11 Healthcare Payers to Enhance Substance Use Treatment Access
11 of the nation's leading healthcare payers are aiming to incentivize substance use treatment and expand access to substance use disorder care services.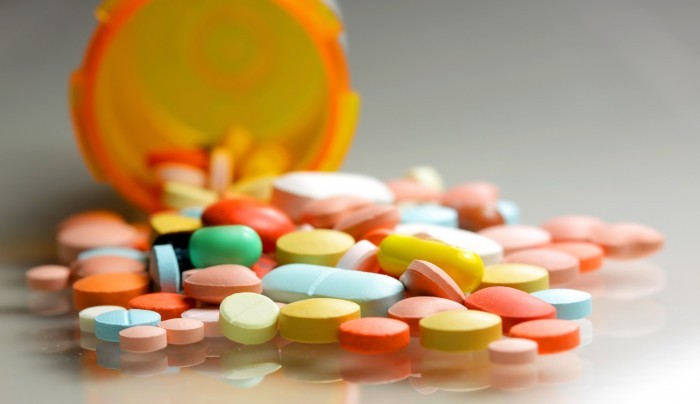 Source: Thinkstock
- Executives from 11 healthcare payers have pledged to enhance substance use disorder (SUD) treatment access and offer provider incentives to more effectively address opioid misuse and other substance use issues.
In a joint letter, payer executives from Aetna, AmeriHealth Caritas, Anthem, Blue Cross Blue Shield Massachusetts, Cigna, UnitedHealth Group, and WellCare expressed their support National Principles of Care for Substance Use Disorder Treatment. The companies voiced their intent to work with the advocacy group Shatterproof towards enhancing SUD care.
The principles include changing how payers reimburse for SUD care quality, engage providers, and educate consumers on high-quality care.
"We will work collaboratively with the Substance Use Treatment Task Force, led by Shatterproof, to identify, monitor, and evaluate implementation strategies for the Principles of Care and to learn and share with other organizations for the greater goal of improving access to and quality of SUD treatment nationwide," the payer executives wrote.
"We believe our support and implementation of these Principles, and the collaboration between stakeholders will significantly improve the availability and quality of SUD treatment."
READ MORE: How Payer Philanthropy Can Address Social Determinants of Health
The payers suggested eight solutions for improving SUD treatment quality, including several non-medical patient engagement strategies.
Universal screening for substance use disorders across medical care settings
The healthcare payers believe that providing better screening access for the disease will enhance treatment, especially for individuals at high risk for the disease. Payers also want individuals with socioeconomic or clinical pre-determinants to receive a specialized screening process.
The payers proposed that individual and personalized screening for SUD should be integrated into routine primary care because of the benefits screening can produce for SUD prevention, reduction, and recovery.
Personalized diagnosis, assessment, and treatment planning
Payers also suggested that individuals afflicted with SUD should have access to a personalized diagnosis and treatment plan along with a personalized screening. Providers should take extra steps to evaluate an individual's mental, social, and environmental risk factors, the letter said. Additional screenings would determine if a patient has a substance use history to indicate if there is an elevated risk of SUD.
The payers suggested that personalized diagnoses are vital because SUD treatment is not one-size-fits-all, and not every treatment option is applicable to every individual with the disease.
Rapid access to SUD care
READ MORE: Payer Strategies for Improving Member Medication Adherence Rates
The payers added that making sure individuals have quick access to services regardless of a service's complexity or intensity is extremely important in SUD care.
Readily available SUD care access counteracts a patient's unexpected motivation, inhibition, or stress tolerance associated with their SUD. If individuals with the disease decide to make an poor behavioral decision, immediate access to treatment and recovery services can deter negative patient outcomes.
Engagement in continuing long-term outpatient care with monitoring
Individuals with SUD care requires ongoing, personalized outpatient monitoring to prevent relapses and other behaviors, the letter noted.
As changes in the brain take place after cessation, personalized monitoring is needed to actively identify potential relapses or other post-care behaviors.
Concurrent, coordinated care for physical and mental illness
The payers added that facilitating concurrent medical and mental health services within a fully integrated healthcare system, or carefully coordinated services across different systems and providers, would be extremely beneficial for improving SUD care quality.
READ MORE: Top 4 Consumer Wellness Benefits for Payers to Add to Health Plans
Concurrent care is necessary because individuals with SUD are extremely likely to experience comorbidities. Common physical health problems include chronic pain, sleep apnea and related disorders, diabetes, hypertension, and infectious illnesses like HIV. Common mental health problems include depression, anxiety, and PTSD.
Fully integrated health systems with behavioral and clinical providers would allow individuals to be treated for both types of ailments in one place.
Access to fully trained and accredited behavioral health professionals
The letter also indicates that payers will support the integration of fully trained behavioral health specialists into the primary care continuum. Behavioral health professionals will be able to add therapies such as cognitive behavioral therapy, individual supportive psychotherapy, families and couples therapy, and motivational enhancement therapy.
These therapies have been proven to boost SUD treatment acceptance and outcomes.
Access to FDA-approved medications
The payers also want to improve access to FDA-approved medications for SUD patients when clinically appropriately. The payers suggest even though not every SUD patient requires medication, providing medically necessary prescriptions and medicines can prevent overdoses and sustain positive patient outcomes.
Access to non-medical recovery support services
The payers concluded their letter by suggesting that providing peer services, community groups, and non-medical aid services would be extremely beneficial for facilitating emotional and practical support for SUD patients.
"As is true for treatment of other chronic medical illnesses, SUD treatment is enhanced when the individual's relationships and living situation supports the healthcare objectives," the payers said. "Put differently, sustained recovery is difficult without addressing housing issues, employment problems, and damaged family or social relationships."
Payers suggested that providers and healthcare systems can direct and refer patients to these services, and support community groups that can mend a patient's personal issues.
These payers have significant clout in the healthcare industry as a whole, and may set a new standard for SUD payment and treatment reform.