$36.9M in Medicare Fraud Leads to Federal Convictions, Sentencing
The latest high-profile Medicare fraud schemes totaled $36.9 million and have led to federal convictions and prison sentences for providers.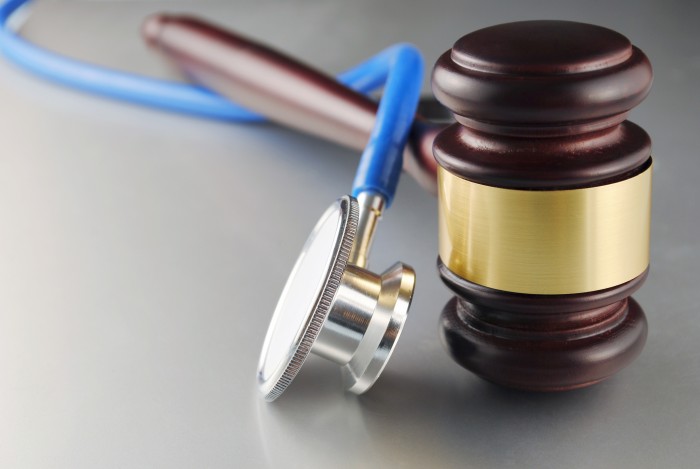 Source: Thinkstock
- New high-profile Medicare fraud cases have led to convictions and lengthy prison sentences for providers that attempted to defraud Medicare of $36.9 million.
Federal agencies including HHS, the FBI, the Department of Justice (DoJ), and the Office of the Inspector General (OIG) have partnered with local District Attorney's offices to suppress Medicare fraud. The latest round of Medicare fraud cases primarily involves the use of patient kickbacks and false billing practices to illegally profit from the Medicare program.
Law enforcement agencies continue to put pressure on providers engaging in Medicare fraud after a recent massive crackdown on federal healthcare fraud, which involved 601 defendants and $2 billion in Medicaid and Medicare fraud schemes.
Texas hospital administrator convicted of $16 million Medicare fraud scheme
A federal jury has convicted a Texas-based hospital administrator for his role in a $16 million Medicare fraud scheme.
Starsky D. Bomer was convicted of one count of conspiracy to pay and receive healthcare kickbacks, two counts of violating the Anti-Kickback Statute, and one count of conspiracy to commit healthcare fraud.
Between 2011 and 2013, Bomer and others involved in the scheme submitted false claims to Medicare through Atrium Medical Center and Pristine Healthcare for partial hospitalization program (PHP) services.
Bomer, who was the hospital's CFO and chief operating officer, worked with co-conspirators to pay bribes and kickbacks to patient recruiters. In exchange for kickbacks, the patient recruiters sent Medicare patients to Atrium's and Pristine's PHP service facilities.
Bomer disguised the kickbacks as salary and transportation payments. He also knew that most of Atrium's and Pristine's PHP beneficiaries did not require PHP services.
Federal law enforcement and financial agencies participating in the case include the FBI, IRS, the Office of Personnel Management, HHS, and OIG. Bomer's sentencing is scheduled for January 28, 2019.
Miami pharmacy owner pleads guilty to $8.4 million in Medicare prescription fraud
A Miami-based pharmacy owner has pleaded guilty to his involvement in a scheme that defrauded Medicare $8.4 million through kickbacks.
Antonio Perez Jr. admitted that he paid kickbacks to Medicare beneficiaries to encourage beneficiaries to fill their prescriptions at Valles Pharmacy Discount. Perez also admitted that he allowed his pharmacy to submit claims to Medicare for high-cost prescriptions that were not provided to beneficiaries.
According to the plea, nearly a quarter of the $32 million in claims were for drugs that were never provided or administered. As part of the plea, Perez agreed to forfeit property as well as bank accounts used to carry out the fraud.
The case was investigated by HHS, OIG, and the Medicaid Fraud Strike Force.
Detroit-based provider receives 11-year prison sentence for defrauding Medicare of $8.9 million
A Detroit-area provider was sentenced to 11 years in prison for defrauding Medicare of $8.9 million through home health care and physician claims.
Millicent Traylor, MD, of Detroit, Michigan, was convicted of one count of conspiracy to commit healthcare fraud, five counts of healthcare fraud, and one count of conspiracy to pay and receive healthcare kickbacks.
From 2011 to 2016, Traylor and three co-conspirators provided medically unnecessary services for home health companies. Traylor did not have a Michigan physician license at the time, but billed Medicare as if the services were provided by a licensed provider.
In addition, Traylor and her co-conspirators falsified medical records, signed falsified documents, and engaged in kickback schemes to serve Medicare beneficiaries at home health clinics. Traylor also forged prescriptions for opioid treatments, including oxycodone, to encourage patients to receive services at the clinics.
The FBI, HHS, and OIG investigated the case in partnership with the Medicaid Fraud Strike Force.
Patient recruiter in Texas sentenced to 9 years in prison for $3.6 million fraud scheme
A Houston-based patient recruiter received a nine-year prison sentence for her role in a $3.6 million Medicare fraud scheme.
Mercy O. Ainabe, a patient recruiter, sold her patients' personal information to home health agencies in order to receive kickbacks. Ainabe and her co-conspirators also used a home health company called Texas Tender Care to submit claims for services that were not medically necessary or not provided.
Evidence presented at the trial explained that Ainabe paid beneficiaries, providers, and physical therapy companies for paperwork required to cover up the fraud. She also filed paperwork that made it look like she was working as a marketing representative and was performing legal activities.
Law enforcement officials involved in the case include HHS, OIG, the Medicaid Strike Force Unit and the US Attorney's Office for the Southern District of Texas.