Affordability Concerns Lead Consumers to Short-Term Health Plans
Low premiums are attracting consumers to short-term health plans instead of ACA-compliant insurance options, a new survey reveals.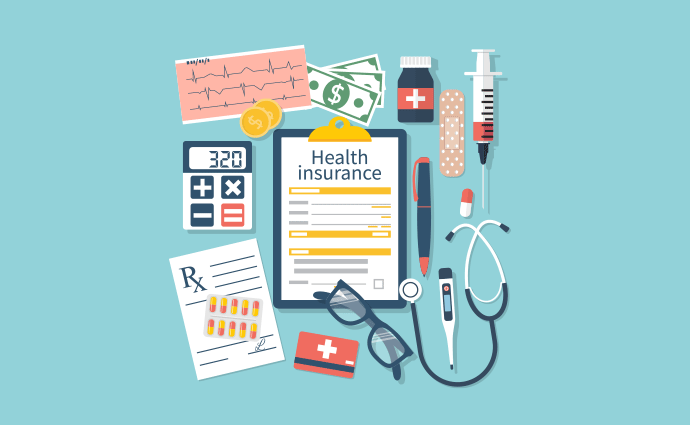 Source: Thinkstock
- Consumers are turning to short-term health plans primarily because they cannot afford other options, according to a new survey from insurance portal eHealth.com.
Instead of using short-term plans to bridge gaps in more comprehensive coverage, consumers are viewing short-term insurance as a cheaper alternative to traditional plans, despite being aware that these options do not offer the same benefits as ACA-compliant products.
More than 60 percent of respondents to the online poll said that affordability was their main reason for purchasing a short-term plan, compared to just 28 percent who cited the need for temporary coverage as their main motivation.
When asked directly if affordability or comprehensive coverage was more important to them, 80 percent chose the affordability of monthly premiums, while only 20 percent favored comprehensive medical benefits.
"At eHealth we believe comprehensive coverage is always best, but the fact is that many middle-class Americans don't qualify for subsidies and cannot afford comprehensive ACA plans," said eHealth CEO Scott Flanders.
READ MORE: State Legislatures Debate Value of Association Health Plans
"As demonstrated by our survey results, affordability may be a greater concern for older Americans who face significantly higher monthly premiums than younger adults when buying ACA coverage. Short-term plans may offer many their only alternative to going uninsured."
Pre-Medicare aged consumers (55 to 64) were more likely to prioritize affordability than adults aged 35 to 44 or young people between 18 and 35.
This result mirrors recent data from the University of Michigan Institute for Healthcare Policy and Innovation which found that 45 percent of pre-Medicare adults are not confident that they will be able to afford health coverage after retirement, and 30 percent worried about being able to afford coverage in 2019.
For younger consumers in the eHealth poll, temporary coverage was the primary motivation for exploring short-term insurance.
As a result, younger enrollees are less likely to keep their short-term insurance for more than a few months. 56 percent of young adults do not plan to stay on short-term insurance for more than six months.
READ MORE: Payers, Trade Groups Defend Silver-Loading in Comments to CMS
In contrast, only 36 percent of older adults plan to move to a different insurance plan within six months. Close to two-thirds of older adults will keep their short-term health plan for seven months or longer.
Source: eHealth.com
Consumers are not choosing short-term plans blindly, the survey revealed. Many have taken the time to educate themselves about their options, with more than 60 percent stating that they considered purchasing an ACA-compliant health insurance option first.
Older individuals were more likely than younger adults to explore their options thoroughly: 69 percent of respondents aged 35-44 considered an ACA plan first, compared to just 49 percent of adults aged 18 to 24.
However, ACA-compliant plans are simply too expensive for many of the respondents. When asked what they would do if short-term insurance wasn't an option, only 22 percent would have tried to purchase an ACA-compliant plan instead.
Forty-two percent stated that they would remain uninsured. Twenty percent simply have no idea.
READ MORE: Single Payer, Public Options Become Focus of Healthcare Debate
Enrollees in short-term plans say they are satisfied with the benefits they receive, although relatively few people actually try to use them.
Sixty-nine percent said their short-term plans offer coverage for the benefits they value most, yet only 23 percent of enrollees actually received medical care while covered by a short-term plan.
Of those enrollees, 54 percent made a sick visit to a doctor, and 43 percent received preventive care. Only 25 percent purchased prescription drugs, and 12 percent made an ED visit. Only two percent engaged in a hospital outpatient visit and 8 percent required surgery or other serious care.
Among consumers who received care, 43 percent said they were very satisfied with the results.
Just under 80 percent said they plans provided the coverage they expected, indicating that the majority of consumers are aware of the options and limitations of their choices.
Source: eHealth.com
Despite the fact that these consumers appear cognizant of their coverage situation, many enrollees in short-term health plans are not so fortunate.
A recent study from the Urban Institute and Robert Wood Johnson Foundation called out short-term plans for misleading marketing and vague educational materials that may obscure details or avoid providing necessary information.
As the Trump Administration continues to promote non-ACA compliant insurance options as viable alternatives to comprehensive coverage, consumers may be facing more challenges when self-educating about benefits.
Many limited-duration plans do not offer coverage for common needs such as prescription drugs, mental health services, maternity care, and substance abuse treatment, which may become problematic as consumers rely on short-term plans to tide them over for longer periods of time.
Short-term plans are also not required to insure individuals with pre-existing conditions, which could be problematic as consumers run out the clock on one plan and try to switch to another low-cost option.
However, with a such a strong consumer emphasis on affordability, many adults may feel as if they have no other options.
Sponsors of ACA-compliant plans may wish to educate potential beneficiaries about lower out-of-pocket options for comprehensive coverage or investigate creating plans that balance affordability with a range of high-value benefits.