AHA Urges D.C Appeals Court to "Uphold Cigna-Anthem Ruling"
The American Hospital Association told the U.S Court of Appeals in D.C to uphold Cigna-Anthem merger block citing damages to healthcare innovation.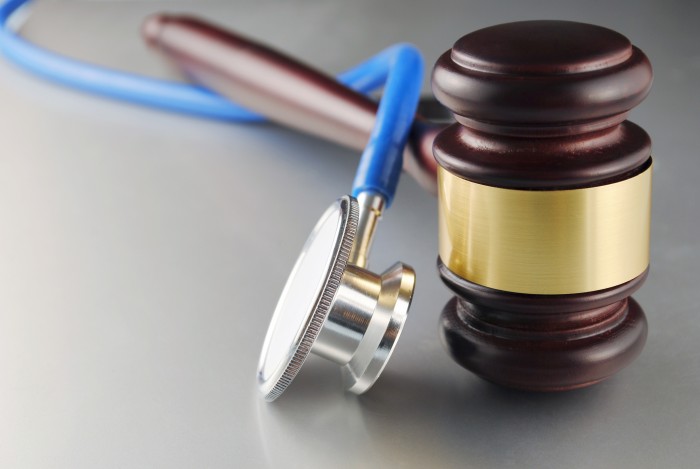 Source: Thinkstock
- The American Hospital Association (AHA) released a public document urging the U.S Court of Appeals in Washington D.C, to affirm the block on the Cigna-Anthem merger.
In an amicus barae, the AHA outlined various antitrust violations and inhibitions on healthcare innovation that would result from the Cigna-Anthem merger.
Earlier this year, The US District Court made its full opinion on the ruling available to the public. The court believed that healthcare innovation would be significantly reduced, and that a large market share would potentially damage competition that may benefit consumers.
The amicus brief goes into further detail explaining how reducing opportunities for healthcare innovation has consequences for payers in improving the health insurance marketplace. The AHA heavily cites how the merger is a determinant to national market accounts that have adverse effects towards enhancing healthcare innovation.
"Because the proposed acquisition would 'reduce the number of national carriers from four to three,' the acquisition would reduce the new firm's incentive to innovate in the relevant market," the AHA said.
READ MORE: How Health Insurance Mergers Could Change the Payer Industry
"Any loss of innovation in this market would have far reaching consequences: As the district court found, relying on testimony from an Anthem witness, 'national accounts in particular are considered to be the innovation incubators for the entire industry.' They push carriers to enhance plan design, customer service, technology, and data security, and the innovations they spur are often deployed to other customers and segments."
The first part of the AHA argument says that the Cigna-Anthem merger is damaging to the development of innovative payment models.
New ways to deliver payments help payers and providers move from fee-for-service models, and experience accelerated development under a large number of policyholders. Providers want payers that can give these new payment models. Having large private insurers gives the necessary resources for patient populations to do so.
The AHA finds that small market entrants cannot support these new models on their own. Large insurers are needed to develop new payment models. Ultimately, the AHA maintains that the Cigna-Anthem merger will lessen incentives to development innovative payment models.
"The market cannot rely on small players and new entrants to provide the competition needed to spur incumbents to adopt innovative solutions, nor can these small and new entrants consistently develop innovative and workable solutions on their own." the AHA wrote.
READ MORE: After Terminated Merger, Cigna Demands $13B from Anthem
"Innovative, value-based reimbursement models frequently require large numbers of lives, making it all but impossible for new entrants to compete with the large, national players like Anthem and Cigna."
The AHA also argued that antitrust laws have a secondary effect besides protecting health competition within marketplaces. This second purpose of antitrust legislation is designed to support and boost new innovations, as cited by several court rulings.
The AHA emphasized that the merger violates anti-trust legislation on two occasions: a notable infringement on anti-competitive laws and protections on innovation.
"It is no surprise, then, that innovation plays an important role in merger analysis," the AHA said.
"The district court understood this. Quoting the Horizontal Merger Guidelines the court observed, 'A merger can substantially lessen competition by diminishing innovation if it would 'encourage the merged firm to curtail its innovative efforts below the level that would prevail in the absence of the merger.'"
READ MORE: Merger Suit Led Aetna to Drop out of Health Insurance Exchanges
Other district courts within this Circuit similarly have recognized the importance of innovation in merger analysis.
Along with believing that the Cigna-Anthem merger would disincentivize innovations in payment models, the AHA supports the notion that Cigna would be less likely to provide competitive consumer benefits should a merger take place.
Cigna can currently compete with lower Anthem pricing because of unique consumer benefits that increase care value to consumers. The AHA pointed out that the merger would set back these benefits, as they would not be required to retain healthcare consumers.
"Without this acquisition, Cigna will remain an independent and aggressive competitor through innovation and renewed focus on value-based care," the AHA said.
"Cigna also will be positioned to continue its trajectory as a market leader in provider collaborations. And Cigna will continue to spur Anthem—and other insurers—to innovate more in an effort to keep market share. If Anthem acquires Cigna, it will put a quick end to these significant consumer benefits."
The AHA's arguments highlight the need for healthcare innovations that help payers better manage value-based reimbursement and allow hospitals to provider improved care to patients. Furthermore, AHA noted that the merger will cause "tremendous damage" to innovation and healthcare customers.
"Anthem's promise to become more of an innovator when Cigna is taken firmly under its wing seems especially unlikely given the uneasy relationship between the two companies displayed before, during, and since trial," the AHA wrote.
"In a lawsuit Cigna filed immediately after the trial, Cigna claims actions Anthem took after the acquisition agreement was signed impair Cigna's ability to innovate and compete."