AHIP, Payer Groups Agree to Focus on Nixing Surprise Billing
A number of influential payer groups have agreed that surprise billing has no place in an increasingly consumer-driven health insurance industry.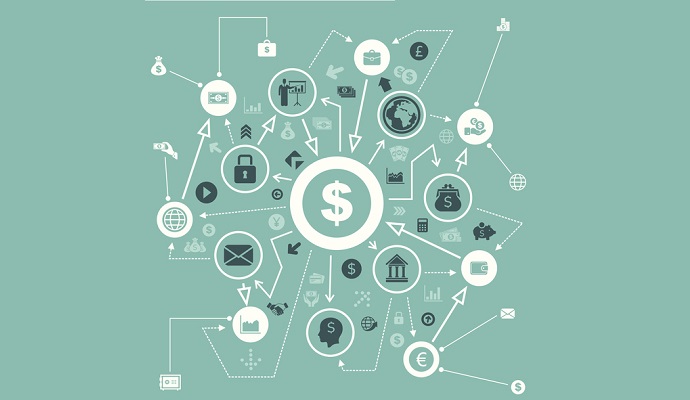 Source: Thinkstock
- Nine of the nation's most influential payer organizations, including AHIP and the Blue Cross Blue Shield Association (BCBSA), have released a new set of guiding principles aimed at eliminating surprise billing.
Unexpected medical bills have made headlines recently as consumers react strongly against being dunned for high balances that often appear to come out of nowhere.
The overall lack of pricing transparency in the healthcare industry, coupled with the practice of using out-of-network providers for many unavoidable components of inpatient care, has resulted in one out of every ten insured consumers receiving a surprise bill in the past year, according to the Kaiser Family Foundation.
Consumer advocates and lawmakers alike have condemned this practice in recent months, leading the coalition of payer representatives to voice their support for legislation and new internal policies that will prevent surprise bills from overwhelming their members.
"Surprise medical bills undermine the health and financial stability of the patients and consumers we serve. By agreeing to these guiding principles, we are showing our commitment to protect hardworking American families from these unexpected costs. Together, we can make a real difference in improving health care affordability and access for everyone," said Matt Eyles, President and CEO of AHIP.
READ MORE: Health Payers Targeting Improved Consumer Experiences in 2019
The other signatories on the consensus statement are the American Benefits Council, the Consumers Union, the ERISA Industry Committee, Families USA, the National Association of Health Underwriters, the National Business Group on Health, and the National Retail Federations.
"Everyone in America deserves affordable, high-quality coverage and care, and control over their health care choices," said the groups. "Surprise medical bills undermine these values, putting the health and financial stability of millions of patients at risk every year."
"As organizations representing America's consumers, businesses, and health insurance providers, we all have a role to play in ensuring that patients are informed, engaged, and protected from excessive costs for the care they need."
The open letter includes four statements upon which all the groups agree, starting with support for legislation that will protect patients from surprise bills, especially those that originate in the emergency department or inpatient setting.
"Often, patients are treated in an emergency department that does not participate in their insurance network or by a specialist who does not participate, despite being at an in-network facility or doing all they can to ensure they are being treated in-network," the letter explains.
READ MORE: Employers Working to Drive Down Rising Health Insurance Costs
"Patients should not be financially penalized in cases when they receive out-of-network care through no fault of their own. In these circumstances, providers should be prohibited by law from billing the patient for costs not covered by their health plan."
In cases where patients have the opportunity to plan their care, they should be informed when are about to engage with an out-of-network provider. Individuals should receive complete and timely information about the coverage status of a facility, clinician, or service before receiving care, the groups stressed.
The disclosure statement should provide consumers with "a meaningful opportunity to seek in-network care" as well as an estimate of their costs should they choose to utilize an out-of-network service.
"Putting patients first means enacting policies that protect consumers from surprise bills while ensuring that such policies do not simultaneously increase premiums or other costs for consumers, or disincentivize network participation," states the third principle.
Uncontrolled out-of-network billing offers an opportunity for providers to overcharge for services, since the costs are generally passed on to consumers who have little leverage to dispute the price hikes.
READ MORE: Insured Consumers Struggling With Prescription Drug Costs
Federal policies should encourage providers and payers to collaboratively build high-quality networks that offer adequate choices to consumers, the groups urged, which will reduce the incentives to overbill for out-of-network services while containing costs for everyone.
"In setting a standard, Congress should ensure that the method does not lead to increased health costs for either the individual consumer or the health care system," added the letter.
The last guiding principle suggests that tying out-of-network payments to a federal standard could create the necessary framework for preventing surprises and encouraging the growth of provider networks that offer choice and flexibility to consumers.
"More than 100 million Americans are enrolled in self-funded health plans, and protecting those consumers requires federal action that reduces complexity while ensuring they cannot be surprise billed," the statement notes.
"Any federal standard for out-of-network payments should allow state flexibility for fully insured plans so long as a minimum federal threshold is achieved, but preserve ERISA's national, uniform rules for self-funded plans. Any federal standard for payments to out-of-network doctors should apply to self-funded ERISA health plans, as well as in states that don't enact their own standards for fully insured plans."
Additional federal oversight of surprise billing in these areas could bring more predictability and transparency to the billing process while reducing the anxiety and financial stress caused by unplanned medical expenses.
"Accidents and illnesses happen, and no medical emergency should break the bank," the nine organizations concluded.
"By working together in accordance with these principles, we can ensure that every patient has the peace of mind that comes with knowing that they are able to get the best possible care, value, and personal control over their own wellbeing."