Alaska Bill to Alter Emergency Room Payment Rules Brings Concern
The American College of Emergency Physicians expressed concern with an Alaska State Senate bill that would repeal an emergency room payment rule.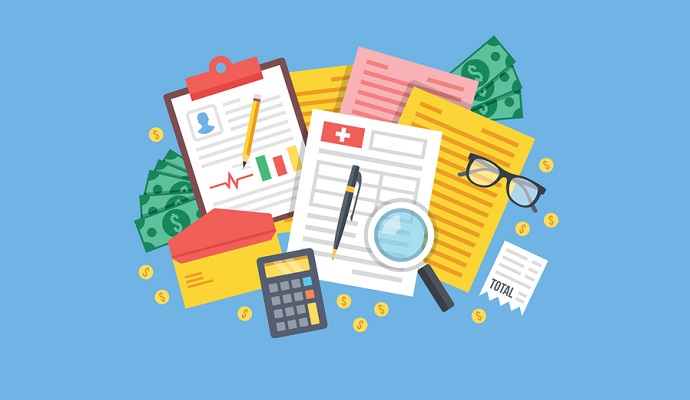 Source: Thinkstock
- A bill in the Alaska Senate intended to repeal protections around emergency room payments has drawn significant concern from the state's chapter of the American College of Emergency Physicians (ACEP). The bill would remove a rule that links emergency care payment to a database that calculates realistic emergency care costs.
ACEP is urging Alaska lawmakers not to pass SB 129 which would repeal the 80th Percentile Rule, a law that inhibits balance billing from out-of-network providers, and instead use Medicare reimbursement rates to calculate ED costs.
Dr. Benjamin Shelton, president of the Alaska Chapter of ACEP, believes that using Medicare rates would bring negative consequences for emergency care because Medicare rates fluctuate due to factors unrelated to actual emergency costs, including changes in the federal budget.
"The impact of SB 129 would destabilize the Alaska emergency care network, the health care safety net of our state," Shelton said in a press release.
"It also would increase health care costs for Alaskans. The legislation would rescind what is known as the 80th Percentile Rule, which helps ensure that Alaskans have access to physicians and that the physicians are in the networks of insurance companies. The rule was enacted to protect patients."
Medicare reimbursements rates have not caught up to healthcare inflation over the last two decades, ACEP argues.
Source: ACEP Alaska Chapter
From 1992 to 2016 Medicare reimbursement rates declined by 43 percent after accounting for inflation. Shelton added that it would not be an effective policy because of financial struggles associated with Alaska's Medicare system.
"Currently, in Alaska, providing medical care to Medicare patients is not a financially viable business," he said. "The seniors in our community struggle to obtain access as a direct result of this poor reimbursement. Few outpatient providers accept Medicare patients into their practice."
ACEP expressed a commitment to work with payers and lawmakers to reduce emergency care costs in other ways besides cutting the 80th Percentile Rule.
Shelton said that ACEP understands emergency care costs are extremely high. ACEP is working with the state to use an Emergency Department Information Exchange to coordinate care and avoid repeat testing on high utilizers, he said.
"It is often pointed out that 5 percent of the patients account for 50 percent of the cost to the system and we are working with the state on tools to address this," Shelton added.
ACEP is also working with lawmakers to implement the Emergency Department Coordination Project, which is based on a similar Washington state project that lowered emergency Medicaid expenses by $33 million.
ACEP also supports education and outreach about opioid abuse and cited the nation's opioid crisis as a major driver in emergency utilization.
Emergency physicians are volunteering to work with state attorney's offices to educate high school students about opioids, ACEP said. The organization also supports the mandatory use of a prescription drug monitoring database (PDMD) by the state's emergency physicians.
ACEP is willing to work with others to lower costs but added that additional measures are needed to hold payers accountable for emergency payments and other reimbursement conditions.
The organization wants to require payers to support and use a transparent database so the public and policymakers can review emergency healthcare costs. Insurance companies should also bill for deductible and coinsurance amounts to reduce uncompensated care, ACEP leaders said.
Shelton added this would decrease the amount of uncompensated care and administrative costs in emergency medicine, which would allow physicians and hospitals to bring down charges.
ACEP is open to reducing healthcare costs and seeking alternative ways to calculate reimbursements but is adamant that the new legislation would create various financial problems.
ACEP expressed a need for emergency physicians, payers, and lawmakers to improve the state's emergency and trauma treatment capabilities, which are impeded by large gaps in insurance coverage and limited provider networks.
"The Alaska legislature needs to reject this harmful proposal that will harm our state's already fragile trauma system," Shelton.
"If we start losing doctors, or doctors start going out of insurance company networks, patients will suffer. The 80th Percentile Rule protects patients from balance billing and provides an appropriate incentive for health insurance companies to contract with physicians fairly to keep them in network."