CA Governor Addresses Prescription Drug Costs, Healthcare Access
In a first-in-the-nation executive order, new California Governor Gavin Newsom is aiming to lower prescription drug costs and improve healthcare access for individuals across the state.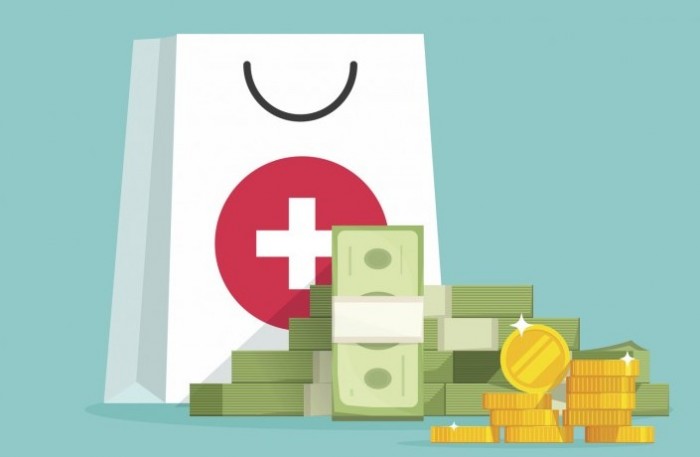 Source: Thinkstock
- California Governor Gavin Newsom has announced a series of major executive actions and budget proposals to reduce prescription drug costs and move California closer to the goal of healthcare coverage for all.
Newsom's healthcare proposals are part of his larger "California for All" plan. Over his first year in office, the Governor will work with all levels of government to find new solutions to the cost and affordability crisis affecting families across the state.
Rising healthcare and prescription drug costs play a major role in these concerns, as research shows that residents of California buying insurance in the individual market will see an average nine percent increase in healthcare costs this year.
To confront rising expenses, Newsom has signed an executive order that will create the nation's biggest single-purchaser system for prescription drugs. This new order will also aim to strengthen California's bargaining power when negotiating drug prices.
"No state has more at stake on the issue of health care. California must lead," said Newsom. "We will use our market power and our moral power to demand fairer prices for prescription drugs. And we will continue to move closer to ensuring health care for every Californian."
READ MORE: Insured Consumers Struggling With Prescription Drug Costs
Currently, public and private purchasers of prescription drugs for Medi-Cal, California's largest purchaser of pharmaceutical services, are fragmented and often negotiate with drug companies alone.
Under this new order, negotiation for pricing and purchasing of prescription drugs within Medi-Cal will now be conducted by the Department of Health Care Services on behalf of all 13 million Medi-Cal beneficiaries.
The order also directs state agencies to purchase prescription drugs together instead of one by one and allows private purchasers to join with public purchasers. These reforms will enable Californians to be involved in negotiating for life-saving prescription drugs, making them more affordable and accessible.
Newsom will also propose that the state extend Medi-Cal coverage to undocumented young adults who otherwise meet the program's eligibility requirements. This will make California the first state in the nation to cover undocumented adults through a state Medicaid program. Younger beneficiaries will be able to stay on their parents' plans until they are 26, as allowed by the Affordable Care Act.
The plan will expand Obamacare subsidies that help families afford healthcare coverage. Right now, families earning more than $48,000 a year, or a family of four earning more than $98,000 a year, don't qualify for financial help to afford their premiums.
READ MORE: Senate Hearing Opens Policy Discussion on Prescription Drug Costs
The Governor's budget will provide financial assistance to individuals earning up to $72,840, and families of four earning up to $150,600, making California the first state to offer subsidies to middle income families.
To encourage healthcare innovation, Newsom has called on federal leaders to empower states and allow California to establish a single-payer health system, which would help to achieve universal coverage, contain costs, and promote quality and affordable care.
"Historically, California has led the nation in designing and executing on innovative policy solutions to help address our most pressing problems. But when it comes to healthcare, California's spirit of innovation is stifled by federal limits on how we can innovate and experiment," the Governor wrote in a letter to President Trump and Congressional leaders.
"To address this ongoing cost crisis in healthcare in the most effective way, we must have the federal tools to support California's ability to provide quality healthcare for everyone, financed through a single-payer model like Medicare. We must have the tools to innovate and expand on the Affordable Care Act, even as we build towards a more comprehensive, universal system."
Newsom recommended that the federal government enable states to apply for Transformational Cost and Universal Coverage Waivers to re-invest federal funding and increase coverage, contain costs, and drive improvements in healthcare quality.
READ MORE: CMS Final Rule Aims to Lower Medicare Prescription Drug Costs
He also suggested that the government take steps to evolve the Affordable Care Act and avoid actions that would eliminate any progress made thus far, such as promoting short-term, limited duration insurance as a viable alternative to ACA-compliant plans.
Finally, the Governor's plan includes an executive order to appoint a California Surgeon General to lead individuals across the state in addressing the root causes of health conditions, including the social determinants of health and adverse childhood experiences.
Using the insights of medical professionals, public health experts, and public servants, the Surgeon General will work to address health inequity across California.
"The Surgeon General shall advise the Governor on a comprehensive approach to addressing health risks and challenges as effectively and early as possible," the Governor wrote in his executive order.
"The Surgeon General shall be a key spokesperson on public health issues throughout the state of California by providing Californians with the best medical and scientific evidence through public health records and other tools of communicating widely to the public."
Newsom mandated that the Surgeon General be appointed by no later than February 1, 2019.
With these new executive orders, Newsom expects to combat rising drug costs and progress toward the goal of achieving universal healthcare for California residents.