CMS Approves Medicaid Work Requirements in New Hampshire
CMS approved the use of Medicaid work requirements in New Hampshire making it the fourth state allowed by federal law to impose new Medicaid eligibility rules.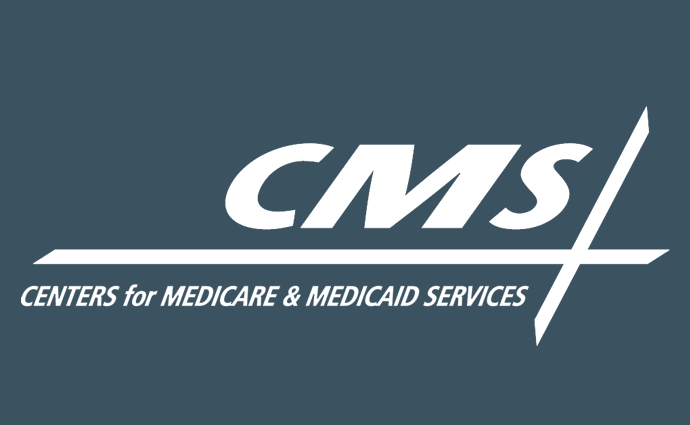 Source: Thinkstock
- CMS Administrator Seema Verma has approved New Hampshire's request to implement Medicaid work requirements and change additional Medicaid rules related to member eligibility. The approval makes New Hampshire the fourth state to integrate work requirements into Medicaid reform in recent months.
New Hampshire plans to incorporate community engagement requirements as a mandatory eligibility factor through the New Hampshire Health Protection Program Premium Assistance Demonstration (NHHPP).
Able-bodied individuals between 19-64 years old must participate in activities such as employment, community service, education, and job training for at least 100 hours per month to receive Medicaid benefits.
Governor Chris Sununu praised Verma's decision to approve the demonstration and stated that work requirements will empower individuals to create economic opportunities and lower state healthcare costs.
"We are committed to helping more people get into the workforce, as it is critical not only for individuals but also for our economy as a whole," Sununu said. "We appreciate the hard work that Administrator Verma has put into New Hampshire's waiver and we are pleased to have the most robust work requirement in the nation."
New Hampshire Insurance Commissioner Jeff Meyers also expressed optimism about the potential outcomes the work requirements may create for individuals.
"The community engagement requirement will create opportunities to empower people to better their lives," Meyers said. "New Hampshire thrives when residents are working or pursuing job training and educational opportunities, are actively engaged in their communities, and have access to high quality healthcare."
The demonstration provides certain eligibility exemptions for vulnerable beneficiaries that may be unable to complete work requirements.
Members exempt from work requirements include medically frail beneficiaries and American Indian or Alaska Native individuals that want to receive health benefits through Indian Health Services.
Adult and child caretakers, pregnant women, individuals with life threatening illnesses, and single parents with children under the age of six will also be exempt.
Disabled individuals that receive Medicaid benefits may be allowed to meet less stringent work requirements than non-disabled members. The demonstration will determine the extent of work requirement flexibilities based on the severity of a person's disability.
NHHPP enrollees will also receive essential health benefits based on the state's benchmark exchange plan.
Most individuals participating in the demonstration will be enrolled in a Qualified Health Plan (QHP). Some beneficiaries will have access to alternative benefit plans if they have overwhelming healthcare needs.
NHHPP enrollees have access to non-emergency medical transportation. Participants under the age of 21 will receive Early and Periodic Screening, Diagnostic, and Treatment (EPSDT) coverage. NHHPP enrollees will also have access service areas that contract with Federally Qualified Health Centers and Rural Health Centers.
Additional benefits include family planning services for members in the alternative benefit plan. QHP enrollees will also have limited adult dental and vision coverage.
Cost sharing amounts will vary among NHHPP enrollees, according to the demonstration.
Beneficiaries with incomes between 100-138 percent of the federal poverty level (FLP) will have higher cost sharing amounts for premiums and copays. Beneficiaries with incomes below 100 percent will receive additional cost sharing assistance from the state.
The demonstration will auto-enroll individuals who are currently enrolled in a Medicaid managed care organization (MCO) that offers a QHP. Auto-enrolled individuals will have 30 days after eligibility determination to select a QHP. Individuals may also choose a commercial health plan option instead.
New Hampshire's approval follows the efforts of Kentucky, Arkansas, and Indiana to legally implement Medicaid work requirements.
Demonstrations in Indiana and Arkansas add other beneficiary responsibilities on top of work requirements. In Indiana, beneficiaries are financially penalized with higher premiums if they do not quit using tobacco products. Arkansas adds strict re-enrollment requirements that can block beneficiaries from receiving Medicaid benefits for nine months.
The use of Medicaid work requirements is a hotly debated topic among healthcare experts.
Earlier this year, the Kaiser Family Foundation found that Medicaid work requirements may simply add administrative barriers to enrollment since the majority of Medicaid enrollees are gainfully employed.
However, CMS encouraged state governments to test community engagement requirements and actively supports their use.
"I congratulate Governor Sununu's commitment to join me in improving the lives of Medicaid beneficiaries by creating a crucial link to work and community engagement," Verma said.