CMS: Individual Health Plan, Federal Exchange Challenges Remain
The individual health plan and federal exchange markets have experienced several challenges related to affordability and consumer choice, CMS says.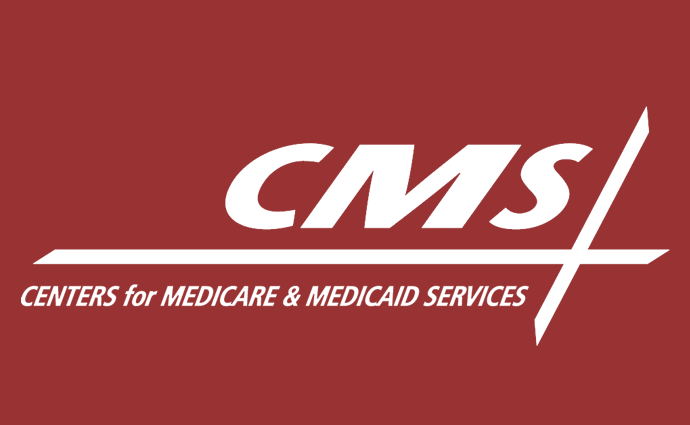 Source: Thinkstock
- CMS has released three new reports indicating that the individual health plan and federal exchange markets faltered somewhat in 2017 because of increasing premiums, decreasing competition, and stagnant enrollment.
The agency believes that the individual and exchange health plan markets are mainly troubled by rising premiums, which create financial stressors for consumers and the federal government alike.
Consumers may not be able to afford premiums without large federal subsidies. Even when subsidies are available, many health plan shoppers are deciding against purchasing insurance at all due to the remaining expenses, CMS cautioned.
The repeal of the individual mandate means that consumers will not face any tax penalty for failing to purchase coverage.
"This underscores the need for CMS to continue efforts to stabilize the market and provide all consumers—including those who do not qualify for large premium subsidies—with more affordable health coverage options," CMS said.
Enrollment concerns with rising premiums, federal subsidies
READ MORE: How Payers Identify, Succeed in Health Plan Market Opportunities
Premiums and health plan affordability were the greatest challenges for the individual market, CMS found.
Individual health plan enrollment decreased by 10 percent from 2016 to 2017 as premiums increased. Health plan premiums rose by 21 percent during this time because of federal policies, including the repeal of the individual mandate
As premiums increased, individuals who did not receive any sort of advance premium tax credit (APTC) decided against enrolling in a health plan.
An APTC is a subsidy for individuals with incomes equal between 100 or 400 percent of the federal poverty level (FLP), where individuals with lower incomes receive a higher subsidy.
The number of enrollees that do not normally receive an APTC declined by 10 percent from 2016 to 2017. Individual enrollment for APTC recipients only declined by 3 percent in the same year.
READ MORE: How Payer Philanthropy Can Address Social Determinants of Health
Between 2015 and 2016, 23 states experienced decreases in non-APTC enrollment and some states had double-digit percentage drops in enrollment. Non-APTC enrollment fell sharper between 2016 and 2017.
"The decline in the non-APTC portion of state markets grew larger and more widespread between 2016 and 2017. Non-APTC enrollment declined in 43 states, with six states losing over 40 percent of their non-APTC enrollment," CMS said.
By the end of 2017, the APTC-subsidized population in the individual market was 61 percent larger than the non APTC-subsidized population.
Enrollment declined in more states from 2016 to 2017 than in previous years, CMS found.
Enrollment in individual health plans fell in only 10 states from 2015 to 2016. Sharper enrollment decreases took place between 2016 and 2017 when 44 states noticed drops in individual health plan sign-ups.
Lack of cost-sharing reduction payments created more expensive premiums
READ MORE: How to Drive Enrollment in the ACA Health Plan Marketplaces
Effectuated enrollment statistics indicate that federal cost sharing subsidies (CSRs) had effectively stabilized enrollment before the federal government decided to cut them.
State insurance administrations continued to provide a CSR to eligible individuals for the remainder of 2017 to alleviate financial burdens associated with individual cost-sharing.
"While CMS discontinued advance CSR payments to issuers in October 2017, issuers continued to reduce cost sharing for eligible individuals through the remainder of the 2017 plan year in compliance with ACA requirements," the report said.
"A consumer is generally eligible for CSR if the individual is eligible for APTC, has a household income between 100 percent and 250 percent of the federal poverty level, and enrolled in a health plan from the silver plan category."
Source: CMS
Fifty-seven percent of individual health plan enrollees in the US received a CSR for the remainder of plan year 2017. Additionally, 84 percent qualified for an APTC as well.
Federal exchange consumer satisfaction increased from 2016 to 2017
A federal exchange consumer trends report revealed that premiums are easily the most frustrating component of ACA-compliant health plan purchases. Customer service, specialized enrollment periods (SEP), and broker support helped boost satisfaction.
Call center satisfaction for federal exchange platforms reached 90 percent during the 2017 open enrollment period, the highest satisfaction rate during any open enrollment period.
Forty-two percent of enrollees used a broker or agent to purchase health plans through the exchanges during 2017. Agents and brokers found that CMS was helpful in providing support and information when agents needed more information about health plan cost sharing, plan benefits, and general enrollment inquiries.
Ninety percent of SEP enrollees initially satisfied documentation requirements to enroll in a health plan. The agency said that SEP outreach helped to effectively transition individuals experiencing significant life events from traditional coverage to an exchange plan.
"SEP enrollees are younger than those who selected plans during the open enrollment period, suggesting exchanges using the federal platform continue to provide valuable continuity in coverage for younger consumers as they experience qualifying life changes.
Sixty-four percent of uninsured consumers did not purchase an exchange plan because of premiums, the report found.
The findings from CMS's data conclude that increased action to make individual health plans more affordable could help stabilize the exchanges. Policies to alleviate consumer cost-sharing concerns such as reinstatement of the CSRs and reinsurance could help states increase enrollment and market stability without raising premiums much higher.