CMS Mulls End of Auto-Reenrollment, Silver Loading in ACA Market
Higher cost-sharing limits, an end to auto-reenrollment, a check on silver loading, and other major changes are included in a new CMS proposal to reshape the ACA market.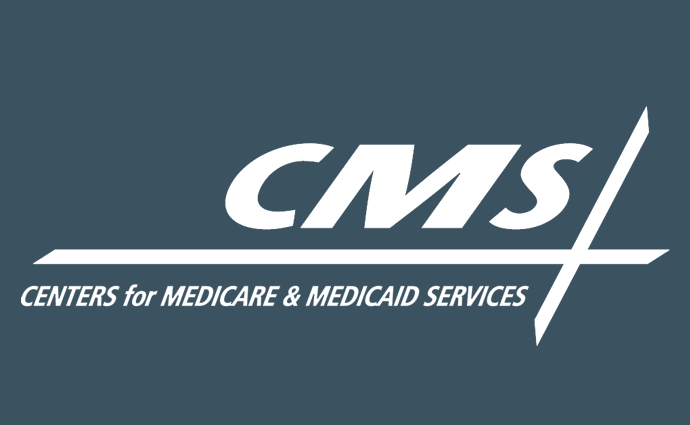 Source: CMS
- CMS has issued its proposed Payment Notice for the 2020 plan year, which contains provisions that would significantly alter the operations and structure of the ACA individual marketplace.
Continuing a pattern of using CMS regulatory authority to chip away at the integrity of the Affordable Care Act, CMS is seeking comment on a proposal to eliminate auto-reenrollment in plans for consumers, potentially end the practice of "silver loading" plans to contain premium prices, and continue to weaken the consumer Navigator program.
CMS has also proposed raising the cost sharing limit for consumers by 3.8 percent, effectively increasing out-of-pocket expenses to $8200 for individuals and $16,400 for family plan holders. The changes would take place in 2020.
The proposed rule contains additional provisions to allow states to further alter the contents of their essential health benefits (EHB) packages, reduce federal oversight of market operations, and cut plan participation fees in an effort to encourage more offerings in the individual and small group exchanges.
"This proposed rule is intended to increase flexibility in the individual market, improve program integrity, and reduce regulatory burdens associated with the Patient Protection and Affordable Care Act in the individual and small group markets," CMS stated in an accompanying fact sheet breaking down many of the key components of the document.
READ MORE: Government Shutdown Spares Medicare, Medicaid, But Has Other Impacts
Here are some of the major components of the proposal, which is currently open for public comment.
Changes to essential health benefit benchmark plans
CMS is proposing to allow states the "additional flexibility" to customize their EHB benchmark plans for plan year 2019 and beyond.
In addition to allowing states to select new EHB benchmark plans on an annual basis, CMS is suggesting that states be allowed to borrow packages from other states. The fact sheet says that instead of being limited to 10 options, states would be allowed to:
1) Choose from the 50 EHB-benchmark plans that other states used for the 2017 plan year
2) Replace one or more EHB categories of benefits under its EHB-benchmark plan used for the 2017 plan year with the same categories of benefits from another state's EHB-benchmark plan used for the 2017 plan year
READ MORE: Verma: Price Transparency Rule a "First Step" for Consumerism
3) Otherwise select a set of benefits to become its EHB-benchmark plan, provided that the new EHB-benchmark plan does not provide more benefits than a set of comparison plans and is equal to the scope of benefits provided under a typical employer plan, as required by the PPACA.
CMS cautions states to be mindful of the impact of any changes in vulnerable populations and to educate consumers about benefit design changes.
The agency also suggests that states can use the flexibility to address key public health issues, such as the opioid epidemic, by adding benefits geared towards offering behavioral healthcare and substance use treatment.
Eliminating auto-reenrollment and changing other sign-up options
CMS is proposing several changes to the way consumers choose and retain their health coverage.
The agency is considering expanding the type of hardship exemptions available to consumers and increasing the number of approved websites for purchasing coverage. CMS would also like to create a special open enrollment period for APTC-eligible consumers who experience income decreases mid-year.
READ MORE: ACA, Member Engagement Challenges Led Top 10 Stories of 2018
The larger change to the enrollment process would come from eliminating the ability to be automatically re-enrolled in existing coverage.
Currently, any consumer who does not notify his or her plan of any changes will have their existing coverage automatically renewed during the open enrollment period. Close to two million Americans were re-enrolled in their plans for 2019 coverage.
While every other aspect of the proposed rule stresses the importance of lowering premiums and increasing affordability for consumers, CMS states that auto-reenrollment is not necessary in the healthcare market because consumers eligible for tax credits are largely unaffected by premium changes.
"While allowing auto-reenrollment was designed to be consistent with broader industry practices, this market is arguably different, since most current enrollees receive significant government subsidies, making them potentially less sensitive to premiums and premium changes," CMS states.
The proposed rule continues by laying out additional concerns about allowing consumers to keep their existing coverage without special effort.
"Some consumers who are automatically re-enrolled in their current plan may be shielded from changes to their coverage, which may result in consumers being less aware of their options from year to year," CMS posits.
"There is a concern that automatic re-enrollment eliminates an opportunity for consumers to update their coverage and premium tax credit eligibility as their personal circumstances change, potentially leading to eligibility errors, tax credit miscalculations, unrecoverable federal spending on the credits, and general consumer confusion."
CMS is seeking public comment on the idea of eliminating this consumer convenience feature.
An end to silver loading?
The agency is also exploring the idea of ending "silver loading," or the practice of raising premiums on the second-lowest cost silver-tier plans used as benchmarks for other categories of offerings. Raising silver-tier premiums also increases the amount of premium tax credit eligibility for consumers, effectively tamping down premiums across the market.
CMS acknowledges that silver loading is occurring in response to the controversial decision to end CSR payments to insurers, but accuses silver loading health plans of passing on the costs of higher APTCs to taxpayers.
"Silver loading is the result of Congress not appropriating funds to pay CSRs, with the result being an increase to the premiums of benchmark plans used to calculate premium tax credits, and the federal deficit," said CMS. "The Administration supports a legislative solution that would appropriate CSR payments and end silver loading. In the absence of Congressional action, we seek comment on ways in which HHS might address silver loading, for potential action in future rulemaking applicable not sooner than plan year 2021."
CMS was careful to note in a press release that it "is not proposing any regulatory changes regarding these practices at this time, but we are soliciting public comment to better understand the issues because states have addressed silver-loading in different ways."
"This process will help inform whether there are better options for potential future rulemaking."
"Flexibility" in the Navigator program
After slashing the budget for consumer outreach by 90 percent in 2018, the Administration is taking additional steps to reduce the footprint of the consumer Navigator program.
Navigators are intended to provide public education and enrollment assistance to consumers with questions about their health plan options.
CMS is proposing turning certain current requirements for delivering a broad array of services into nothing more than "permissible activities," thereby opening the door for further reductions in funding and support.
CMS is asking state Navigator programs to comment on the division of labor within their initiatives to better understand how employees are splitting their time between delivering health literacy education and actively helping individuals complete enrollment tasks.
Strong reactions to proposals emerge quickly
Defenders of the Affordable Care Act were quick to decry the proposals, which they believe will raise premiums and further destabilize the market.
"Today's proposed rule deliberately and needlessly increases premiums and will result in too many Americans losing access to health coverage," Sen. Ron Wyden of Oregon said in a statement. "The Trump administration continues to fan the flames of uncertainty while families pick up the check."
On Twitter, former CMS Acting Administrator Andy Slavitt urged stakeholders to share their comments on these proposals, noting that altering the auto-reenrollment process and eliminating silver loading would likely have significant and direct effects on consumers.
"Getting rid of silver loading is a sure fire path to raising premiums by a lot and pricing people out of health care," he said. "Why get rid of it? Because it was created in direct response to Trump trying to shock the market in 2017 by eliminating subsidies and increasing premiums."
Consumers who are auto-reenrolled in their plans can still reject the coverage by not paying their bills, he continued.
"1.8 million use [auto-reenrollment] every year to keep continuous coverage. What happens if it's taken away? You forget to sign up by 12/15. Get a cancer diagnosis in January. Not covered. With auto-re[enrollment], covered. It's already automated, and how people are used to operating. Undermining Obamacare is the only conceivable reason to dismantle this."
"These actions invite public comment on [two] activities that are highly controversial because they are highly destructive. Americans need to comment."
CMS will be accepting comments on the proposal until February 19, 2019. Interested stakeholders can submit their comments by mail or electronically at Regulations.gov.