CMS Offers Opioid Coverage, Health IT Guidance for Medicaid Plans
CMS has released new administrative guidance in order to improve opioid coverage and promote health IT use within state Medicaid programs.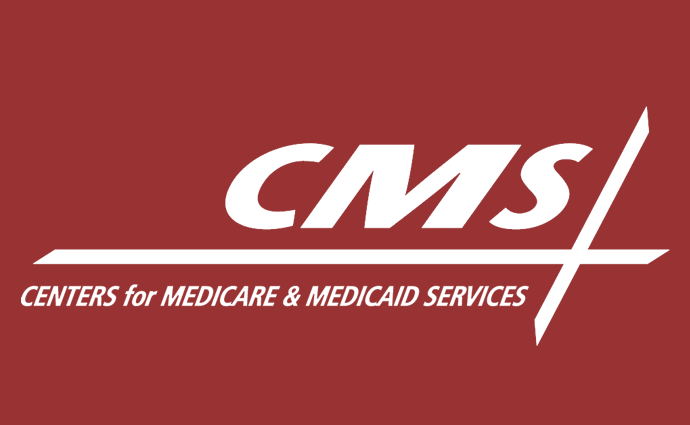 Source: Thinkstock
- CMS has issued new opioid coverage strategies and health IT guidance to help states improve opioid safety within Medicaid plans. The guidelines include advice for state programs about treating infants with neonatal abstinence syndrome (NAS) and how to use health IT tools to enhance treatment for opioid-related disorders.
HHS Secretary Alex Azar explained that addressing NAS and opioid safety will be critical for tackling the nation's opioid crisis, especially for the most vulnerable victims.
"The number of American infants born dependent on opioids each day is heartbreaking," Azar said.
In 2012, one in 25 infants in the US is born with NAS. Roughly 80 percent of the nation's infants treated for NAS are covered by Medicaid.
"State-level innovation, including in the use of prescription drug monitoring programs and electronic health records, has been and will be a key piece of ending this crisis," he added.
READ MORE: How Payer Philanthropy Can Address Social Determinants of Health
Tim Hill, Acting Director for the Center for Medicaid and CHIP Services (CMCS), concurred with Azar that NAS is a critical public health concern within the US.
"NAS is a significant and rapidly growing public health concern," said Tim Hill, Acting Director for the Center for Medicaid and CHIP Services (CMCS). "The number of infants born with a diagnosis of NAS is increasing significantly," Hill said. "This rapid growth is directly related to the opioid crisis facing this country. Through discussions with states, we have recognized their growing challenge in providing treatment services to the expanding number of infants with NAS."
"We have also recognized that states may not be fully aware of available options under Medicaid that can play a critical role in the care of these infants, as well as the limitations on Medicaid coverage," Hill added.
Hill and CMCS provided guidance to help improve states' awareness of available NAS treatment options and teach Medicaid programs how to adopt best practices for treating NAS.
Providers should limit the use of pharmacologic treatments when possible, allow sober mothers in treatment to breastfeed infants, and coordinate care management for both mothers and infants, CMS advises.
READ MORE: Opioid Use Fell 32% in CA BCBS Prescription Drug Safety Program
Currently, Medicaid programs can cover room and board for speciality facilities, substance use disorder (SUD) treatment services for mothers, coverage for at-home care, and case management services such as educational, social, or related environmental needs.
CMCS also encouraged state programs to pursue additional federal funding to enhance early treatment interventions that limit NAS's effect on infant health outcomes.
"States may also seek to cover initial or ongoing SUD treatment services for Medicaid eligible mothers and/or fathers concurrently with NAS treatment services directed at the infant," CMCS said.
"Services that begin at this critical time, and continue to follow and support the infant and caregiver when the infant returns home, provide the highest likelihood for optimal health status and positive outcomes for infants born with NAS."
CMS's technology strategies for improving opioid treatment heavily emphasize the use of telemedicine and virtual treatment centers to provide substance use disorder (SUD) treatment and help administer medication assisted therapy (MAT).
READ MORE: Payers Address Opioid Safety Via Education, $0 Narcan Co-Pays
Medicaid programs are also encouraged to utilize a Prescription Drug Monitoring Program (PDMP) that can help states identify the relationship between prescribing patterns and opioid-safety risks. PDMPs can help to monitor and control unnecessary opioid prescriptions and are currently in use in all 50 states.
Additionally, CMS advocated the use of incorporating the Opioid Risk Tool into EHRs to track and record opioid risks on a patient-by-patient basis. State Medicaid programs should also work to foster interoperability between and Medicaid providers and their respective PDMPs, CMS suggested.
State Medicaid programs can fund programs that rely on health IT through the Health Information Technology for Economic and Clinical Health (HITECH) Act.
The HITECH Act provides Medicaid programs with a 90 percent enhanced funding match for state expenditures on activities related to EHR interoperability, digital health initiatives, and PDMP development.
CMS, FDA, and other federal officials continue to address rising rates of opioid abuse and overdose. Hill believes that CMS's latest actions to promote NAS treatment and technology use are key in reversing the nation's overwhelming opioid patient safety risks.
"Today's guidance further builds on CMS' commitment to provide states with the tools and approaches available within the Medicaid program to accelerate states' ability to respond to the national opioid crisis" Hill said.
"By leveraging and improving the technological capabilities of state Medicaid programs, we are providing Medicaid agencies, providers, and patients with the tools they need to improve health outcomes associated with addiction."