Commercial Payer, Medicare, Medicaid Fraud Cases Top $49.1M
Healthcare fraud perpetrators in both the private and public sectors attempted to falsely acquire millions from employer and government organizations.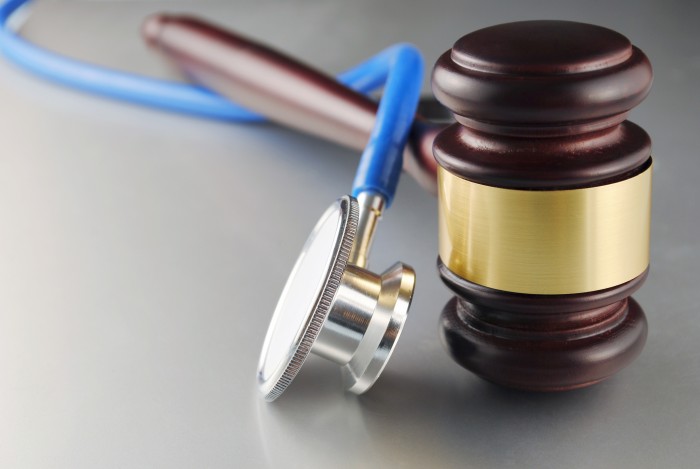 Source: Thinkstock
- The Department of Justice (DoJ) recently detailed three cases of healthcare fraud targeting private payers, Medicaid, and Medicare that totaled $49.1 million. The schemes involved common fraud tactics such as illegal kickback operations and the use of falsifying claims.
Law enforcement and federal oversight agencies including HHS, the Office of the Inspector General (OIG), and state US Attorney's offices continued to crack down on perpetrators that leveraged their status within healthcare organizations as a means to commit fraud.
A WellCare general counsel participated in a $35 million Medicaid HMO fraud scheme
A member of WellCare's general counsel used his position in the payer organization to defraud Medicaid of $35 million, and was sentenced to six months in prison. The defendant was also charged with a $50,000 fine.
The convicted WellCare employee, Thaddeus M.S Bereday of Tampa, FL was also sentenced an additional year of household confinement and three years of supervised release following his prison term.
Bereday served as general counsel for WellCare and fraudulently submitted inflated WellCare-managed Medicaid HMO expenditure information to Agency for Health Care Administration (AHCA), as a way to retain revenues for his personal use.
READ MORE: The Progress and Challenges of the Affordable Care Act
The law states that Florida Medicaid HMOs that spent less than 80 percent of their premium revenues on beneficiary care must return unused funds back to the state's Medicaid program. Bereday used faked expense reports to reduce WellCare HMO's payback obligations for behavioral health care services.
Bereday was found guilty along with co-conspirators including former WellCare CEO Todd S. Farha, former CFO Paul L. Behrens, William L. Kale, the vice president of a behavioral health care subsidiary of WellCare, and Peter E. Clay, the vice president of medical economics for WellCare.
Law enforcement agencies involved in the case's investigation include HHS and OIG, the FBI, and the Florida Attorney General's Medicaid Fraud Control Unit.
Dallas hospital found guilty of violating the False Claims Act and Anti-Kickback Statute
A physician-owned hospital in Dallas agreed to pay $7.5 million after violating the False Claims Act through illegal kickbacks and patient referrals, which including kickbacks involving members of Medicare and TRICARE. The hospital will also enter into a corporate-integrity agreement with HHS and OIG.
Between 2009 and 2014, the Pine Creek Medical Center participated in an illegal kickback scheme, where the hospital would pay for marketing and advertising services on physicians' behalf. The physicians would then refer their patients, including the Medicare and TRICARE beneficiaries, to Pine Creek.
READ MORE: Senate Passes Tax Bill, Individual Mandate Repeal in 51-49 Vote
Pine Creek paid for adverts and marketing materials in multiple advertising channels including radio, television, pay-per-click online ad campaigns, billboards, brochures, and business cards.
Two whistleblowers, former employees within the Pine Creek marketing department, will receive $1.12 million for testifying to law enforcement agencies about the hospital's fraud activities.
The case was an example of an aggressive crackdown on violations of the Anti-Kickback Statute and False Claims Act, according to law enforcement officials involved.
"The United States Attorney's Office, in coordination with our partners at Main Justice and HHS-OIG, have and will continue to aggressively pursue those that violate the Anti-Kickback Statute, regardless of the nature or form that the kickback takes," said Erin Nealy Cox, the U.S. Attorney for the Northern District of Texas.
"We must hold individuals and entities responsible for improperly furthering their financial interests at the expense of the federal healthcare programs."
READ MORE: Top 5 Most Common Healthcare Provider Fraud Activities
"Hospitals that try to boost their profits by paying kickbacks to physicians will instead pay for their improper conduct," added Special Agent in Charge C.J. Porter, of the state's HHS-OIG Dallas Region. "We will continue to investigate such illegal business arrangements that undermine impartial medical judgment."
California ambulatory fraud scheme supported by provider organization kickbacks
In California, employees of both an ambulatory company and a dialysis center pleaded guilty to $6.6 million in Medicare fraud.
Aharon Aron Krkasharyan of Los Angeles, CA, submitted claims to Medicare through his employer, the Mauran Ambulance company, for individuals who did not need nor receive ambulatory services.
In his role as the quality improvement coordinator for Mauran, Krkasharyan conspired with other employees when submitting falsified ambulatory claims. Krkasharyan also instructed Mauran emergency medical technicians to conceal patients' actual medical conditions. The employees did this by altering paperwork and creating fraudulent reasons to justify ambulatory services.
Krkasharyan's scheduled sentencing will take place on March 29, 2018.
Maria Espinoza, also of Los Angeles, CA, conspired to receive kickbacks for patient referrals from Mauran. Espinoza's actions were directly linked to the the Mauran scheme. Espinoza's sentencing takes place on April 2, 2018.
As an administrative assistant at Vita Doctors Dialysis of East Los Angeles, Espinoza conspired with a Mauran employee to receive cash kickbacks in return for referrals of dialysis patients. The Mauran perpetrators targeted these dialysis patients to support fraudulently filed ambulatory claims.
Earlier this year, Toros Onik Yeranosian, the former owner of Mauran, and Oxana Loutseiko, the former general manager of Mauran, each pleaded guilty to commit healthcare fraud as part of the kickback-ambulatory fraud scheme.
Law enforcement involved in the case include HHS, OIG, and the FBI. The Medicare Fraud Strike Force in California, which is overseen by the US Attorney's Office for the Central District of California, brought this case to the attention of the aforementioned agencies.