Consumer Demand for High-Deductible Health Plans Dwindles
Consumer interest in high-deductible health plans is cooling off as members look for increased customization instead.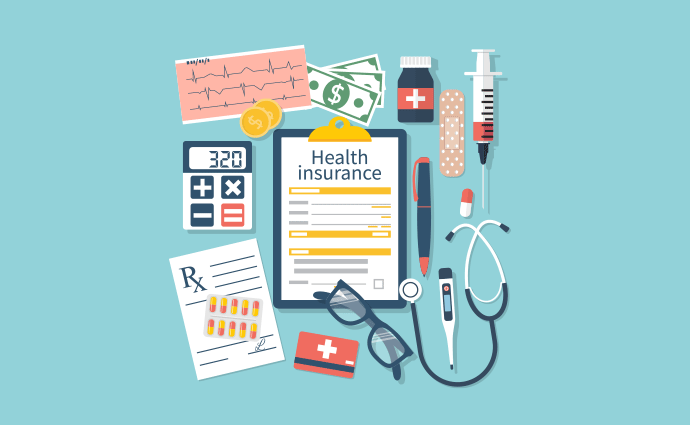 Source: Thinkstock
- Consumer demand for high-deductible health plans (HDHPs) is expected to decline in 2019 as more beneficiaries look for health plans with customized benefits instead, according to a new survey from Oliver Wyman.
Half of consumers surveyed said they would prefer a health plan with more upfront costs and lower out-of-pocket expenses, while only 21 percent said they wanted a plan with higher out-of-pocket costs and lower cost sharing responsibilities.
HDHPs are widely available and may be the only option for many consumers, the researchers believe. Nearly 40 percent of health plan consumers are enrolled in a HDHP, equating to 21 million commercial health plan beneficiaries, AHIP said in 2017.
HDHPs have lost favor with consumers because they don't provide flexible and customized benefits that address personal wellness while providing optimized healthcare solutions, the Oliver Wyman survey said.
"There is a huge divide when it comes to HDHPs although the exact reason is unclear," said John Rudoy, Principal at Oliver Wyman and a co-author of the report.
READ MORE: Consumer Engagement Tools Prep Members for Open Enrollment
"For many individuals with employer-based insurance, they might be the only option. Those who do have options, may still be driven to HDHPs by the prohibitively high cost of traditional insurance. Or consumers may just not be clear on what they are purchasing until they are locked into a plan. Regardless of the reason, today's insurance products are out of sync with consumer wishes."
But costs aren't the only point of friction for consumers. The report found that health plan consumers experience more frustration when trying to access high-quality healthcare services rather than when managing the cost of healthcare.
Consumers' most pressing healthcare quality concerns were not directly related to clinical health. Instead, a significant portion of consumers said that a lack of wellness tips and guidance created frustration with healthcare services.
Forty-nine percent of consumers said receiving advice on general wellness was a key pain point. Forty-five percent said they wanted provider or expert guidance on how to maintain healthy exercise habits.
"Cost was number five on the list; convenience didn't come up until number 11," the team explained.
READ MORE: Consumers Struggle with Health Plan Finances, Healthcare Literacy
"Instead, consumers were far more likely to cite frustrations with their core health and wellbeing, and strive to take care of their minds, bodies, and spirits. One in two individuals cited frustration with getting a good night's sleep. Similar numbers demonstrated frustration about maintaining an exercise routine or good diet, and unhappiness with stress management."
Consumers are also willing to share personal information with payers and other healthcare stakeholders to receive high-quality and tailored health plan benefits. Sixty-three percent of consumers are willing to share personal health data to ensure they receive high-quality medical care.
However, consumers are skeptical about sharing personal information when payers or other healthcare organizations say they are using members' personal data to lower healthcare prices. Less than 40 percent of consumers said were willing to share personal health information to receive health services for a cheaper price.
The survey also found that healthcare consumers are beginning to utilize alternative forms of healthcare delivery for personal convenience.
Over a third of consumers that visited a retail clinic instead of a traditional doctor's office said the experience was an improvement when dealing with smaller healthcare issues. Access to retail clinics was a valuable experience for healthcare consumers regardless of age.
READ MORE: Top 4 Consumer Wellness Benefits for Payers to Add to Health Plans
"This is true across all generations — even for baby boomers. Caregivers across all demographics were especially positive about retail clinics; with more than 40 percent saying they preferred a retail clinic experience to a standard office visit," the team said.
In addition, 35 percent of consumers said they would be comfortable receiving healthcare services through telehealth.
The team said that HDHPs don't offer the ability to address key consumer satisfaction concerns. Payers trying to tailor benefits to consumers may need to consider new ways to redesign health plan options and to garner trust with beneficiaries.
The survey found that consumers have extremely little trust in their insurers, rating payers a zero on a scale of 0 to 100. Consumers are more likely to place their trust with providers. Eighty percent of consumers said they believe providers work to assist in consumers' healthcare goals.
"The key lies in understanding the balance consumers perceive between what they already trust, what they might learn to trust, and the incentives – not just in cost and convenience, but in solving pressing concerns health organizations have not addressed," the team concluded.
"The new health services landscape becomes much more attractive if it provides new benefits for consumers. We need to spend much more time figuring out what those benefits need to be."