Does Tiered Cost-Sharing Promote Appropriate Medication Use?
Stakeholders stated that health plans can better promote appropriate medication use by exempting tiered cost-sharing for certain patient cases, a survey showed.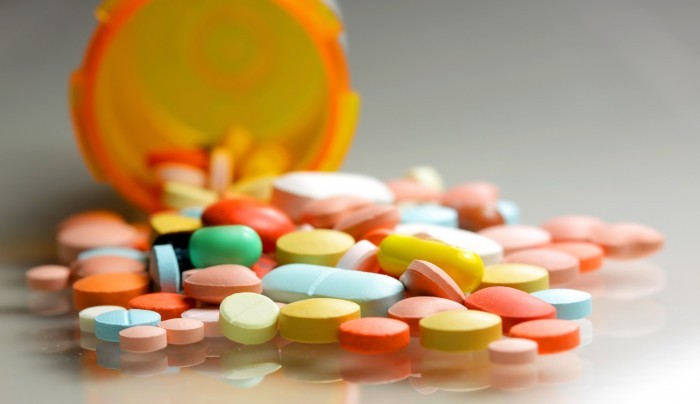 Source: Thinkstock
- Health plans have traditionally used tiered formulary cost-sharing arrangements to reduce healthcare spending and incentivize appropriate medication use. But a recent Journal of Managed Care & Specialty Pharmacy study found that stakeholders preferred cost-sharing reductions for cases in which lower-cost treatments failed and diagnostic results pointed to higher-cost medication use.
Payers typically calculate out-of-pocket expenses for medications on the formulary lists based on which tier the medication belongs to. Higher tiered medications generally have greater out-of-pocket expenses, but the study indicated that the approach may not promote appropriate medication use.
In a roundtable of 17 healthcare stakeholders, ranging from payers, employers, patient groups, and consulting organizations, researchers asked panelists to rate hypothetical patient cases in which higher-cost treatments may be prescribed.
On a scale of 1 to 9, panelists decided if greater out-of-pocket expenses for certain prescription drugs was acceptable. Panelists that selected a number between 1 and 3 considered a situation acceptable, whereas numbers 4 to 6 indicated neutrality and numbers 7 to 9 indicated unacceptability.
The study revealed that stakeholders found greater out-of-pocket expenses were least acceptable if higher-cost medication use stemmed from biological reasons, such as failed step therapy attempts. Six panelists identified the case as unacceptable, while nine remained neutral and two found it acceptable.
READ MORE: How Payers Should Prepare for Value-Based Reimbursement
Panelists also considered greater out-of-pocket expenses less acceptable if higher-cost medications use was due to diagnostic results. Five stakeholders ranked it as unacceptable, whereas ten remained neutral and two thought it was acceptable.
On the other hand, panelists believed that patients should pay greater out-of-pocket expenses if medication choice stemmed from patient preference to avoid side effects (1 unacceptable, 3 neutral, and 13 acceptable responses) and the route or frequency of medication administration (1 unacceptable, 1 neutral, and 15 acceptable responses).
Based on study results, stakeholders agreed on five guidelines health plans can use to determine if tiered formulary exemption is justified and how to balance costs.
First, health plans should incentivize providers and patients to try lower-cost medication options before switching to higher-cost treatments and reducing out-of-pocket expenses.
For example, stakeholders concurred that patients with moderate rheumatoid arthritis should start with lower-cost medications because they have proven to help some patients. Similarly, patients with fibromyalgia should try lower-cost options first even though they may have worse side effects because the side effects only occur in small proportion of patients.
READ MORE: Prescription Drug Medical Costs Less Problematic due to ACA
Health plans should only reduce out-of-pocket expenses for higher tiered medications without trying lower-costs options if evidence indicates an individual will either benefit from or be harmed by a treatment. Although, plans should base their judgement on objective measures of treatment failure, such as biomarkers, instead of more subjective measures, such as patient-reported symptoms.
Second, stakeholders advised health plans to lower out-of-pocket expenses when a treatment's health benefits are "significant, meaningful, and certain." If research has determined a higher-cost medication improved patient outcomes in a "statistically significant and clinically meaningful" manner, then payers should reduce out-of-pocket costs for the higher tiered treatment.
Panelists recommended that health plans determine tiered formulary exemptions in these cases based on functional outcomes rather than surrogate outcomes.
Third, health plans should consider exempting tiered formulary pricing if a more expensive treatment plan will offset total healthcare costs stemming from lower-cost treatment benefits and harms.
Using one of the study's hypothetical cases, researchers explained that some osteoporosis patients prefer biannual subcutaneous treatment with denosumab even though the treatment is generally on a higher tier. Patients tend to prefer the more expensive option because cheaper alternatives require daily, weekly or monthly oral bisphosphonates.
READ MORE: Why Payers Should Improve Cost Transparency for Consumers
However, panelists stated that higher medication costs for denosumab did not outbalance potential healthcare costs stemming from non-compliance related to lower-cost treatment alternatives. Therefore, greater patient out-of-pocket expenses were acceptable.
Fourth, patient cases in which certain factors beyond the patient's control force them to use greater cost-sharing medications should be exempted from the tiered formulary approach. For some patients, their biology or genetics require them to use more expensive drugs and many panelists sympathized with these patients.
However, stakeholders agreed that patient preferences should not justify reduced treatment cost-sharing for higher-priced medications. If patients choose a higher tiered medication, then they should be responsible for the increased costs.
Fifth, stakeholders suggested that health plans lower out-of-pocket expenses in cases where a more expensive treatment is justified, rather than eliminate the patient cost-sharing component.
"Panelists believed lower, but not eliminated, OOP [out-of-pocket] cost-sharing differences were needed to incentivize patients and providers to start with lower-cost, lower-tier treatments," the study stated.
Stakeholders added that they favored reduced cost-sharing for tier 2 or 3 medications over tier 1 medications.
"A one-size-fits-all cost-sharing approach may not incentivize appropriate medication use," concluded researchers. "Incorporating the guiding principles into benefit design and working toward the proposed solutions may incentivize appropriate care through patient cost-sharing and improve the care received by patients."