DoJ Charges 412 in Medicare Fraud Schemes Totaling $1.3B
In a nationwide takedown of Medicare fraud schemes, hundreds of medical professionals were charged a total of $1.3 billion for false claims.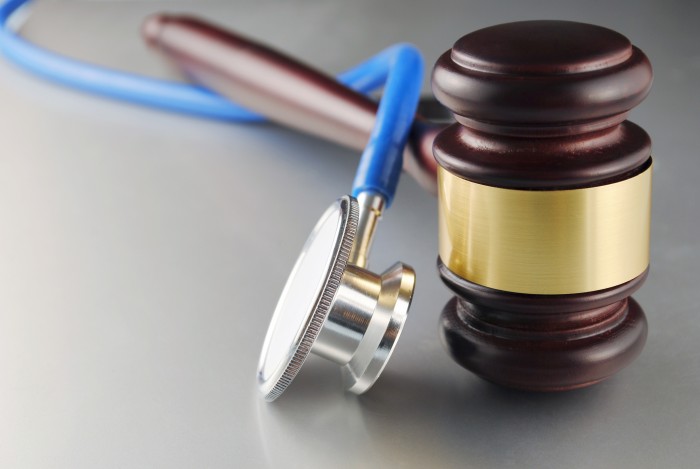 Source: Thinkstock
- The Department of Justice (DoJ) announced the largest ever healthcare enforcement action in the history of the federal agency took place when the Medicare Fraud Strike Force (MFSF) charged 412 defendants for Medicare fraud losses totaling $1.3 billion.
MFSF collaborated with the United States Attorney's Office, FBI, HHS, and OIG on the investigation and enforcement.
Consisting of healthcare providers, nurses, and related professionals, the defendants allegedly participated in aggressively targeted schemes that billed Medicare, Medicaid, and TRICARE (veteran-family insurance plans). These defendants charged government programs for medications and related compounds that were never purchased or distributed to beneficiaries.
DoJ leaders also found that these providers contributed to the opioid epidemic through the unlawful distribution of opioids and similar prescription drugs, a particular focus of the department since opioids cause 91 deaths per day in the country based on the latest numbers from CDC.
According to the allegations, not only were these substances medically unnecessary but patient recruiters, beneficiaries, and other co-conspirators also were allegedly paid cash kickbacks in return for supplying beneficiary information to providers. Providers then submitted fraudulent bills for services that were not necessary or never performed on beneficiaries.
The level of involvement was of particular concern to the DoJ and federal healthcare leaders equally because Medicare and Medicaid fraud requires at least one unlawful medical professional to receive Medicare/Medicaid payments from fake claims.
Healthcare fraud is not only a criminal act that costs billions of taxpayer dollars - it is an affront to all Americans who rely on our national healthcare programs for access to critical healthcare services and a violation of trust," said HHS Secretary Tom Price.
"The United States is home to the world's best medical professionals, but their ability to provide affordable, high-quality care to their patients is jeopardized every time a criminal commits healthcare fraud. The historic results of this year's national takedown represent significant progress toward protecting the integrity and sustainability of Medicare and Medicaid, which we will continue to build upon in the years to come," Price continued
Thirty-two Medicaid Fraud Control Units (MFCUs) participated in the arrests, which took place across 41 federal districts in the US. Additionally, HHS initiated suspensions against 295 healthcare professionals.
The MFSF operations were part of a joint initiative between the Department of Justice and HHS to focus their efforts to prevent and deter fraud and enforce current anti-fraud laws around the country. The MFSF operates in nine locations nationwide. Since its inception in March 2007, the MFSF has charged over 3500 defendants who collectively have falsely billed the Medicare program for over $12.5 billion.
Participation in the fraud takedown was nationwide, further evidencing that the federal government as a whole is trying to do more to protect Medicare and related welfare programs.
Actions like the ones taken by the DoJ, HHS, OIG, and related organizations are critical to combatting large welfare programs at significant risk for fraud.
In 2016, MFCUs by themselves recovered $336 million in Medicaid fraud, out of a total of $1.8 billion in erroneous payments. Because Medicare and Medicaid are the largest payers in the country, organizations like the Government Accountability Office (GAO) regularly audit their fraud protections.
GAO recently published a report that found $16 billion in erroneous payments (a total of overpayments and underpayments) were made to Medicare Advantage organizations and personal care services for Medicaid beneficiaries are at extremely high risk for fraud.
Government leaders hope that people see how damaging of a crime Medicare and Medicaid fraud is to providers, beneficiaries, and taxpayers outside of involvement.
"Health care fraud is a reprehensible crime. It not only represents a theft from taxpayers who fund these vital programs, but impacts the millions of Americans who rely on Medicare and Medicaid," said Inspector General Daniel Levinson. "In the worst fraud cases, greed overpowers care, putting patients' health at risk. OIG will continue to play a vital leadership role in the Medicare Fraud Strike Force to track down those who abuse important federal healthcare programs."