DoJ Recovered $2.4B from Healthcare Fraud Schemes in 2017
The Department of Justice recovered $2.4 billion from healthcare fraud attempts during 2017.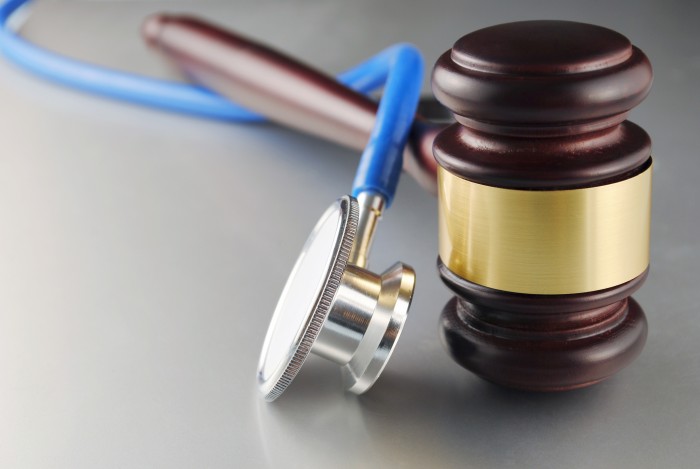 Source: Thinkstock
- The Department of Justice (DoJ) recovered $2.4 billion from federal healthcare fraud cases during 2017, the agency announced in a press release.
Healthcare-related fraud recoveries accounted for 64 percent of the DoJ's $3.7 billion total haul across all industries in 2017, including the housing and mortgage sectors, small business contracts, military contracts, and additional areas of oversight that fall under the False Claims Act.
Healthcare fraud recoveries eclipsed $2 billion for the second year in a row and represented fraud schemes committed by drug companies, hospitals, pharmacies, health IT vendors, laboratories, and physicians, said Acting Assistant Attorney General Chad A. Readler of the Justice Department's Civil Division.
"Every day, dedicated attorneys, investigators, analysts, and support staff at every level of the Justice Department are working to root out fraud and hold accountable those who violate the law and exploit critical government programs," said Readler.
"The recoveries announced are a testament to the efforts of these valuable public servants and a message to those who do business with the government that fraud and dishonesty will not be tolerated."
READ MORE: Top 5 Most Common Healthcare Provider Fraud Activities
In addition to federal cases, law enforcement agencies helped to recover millions in fraud within state Medicaid programs.
Some of the most notable healthcare fraud cases from 2017 include:
Shire Pharmaceuticals settles False Claims Act allegations for $350 million
Shire Pharmaceuticals, based out of Lexington, MA, used kickbacks to entice providers to use a product called Dermagraft to treat diabetic foot ulcers. A $350 million settlement stemmed from allegations that Dermagraft sales people used unlawful techniques to sell the product.
The illegal sales techniques included buying dinners, drinks, entertainment and travel for physicians and providing updated or new medical equipment to physicians. Shire sales employees were also believed to make unwarranted payments to entice physicians to promote Dermagraft during speaking engagements and in case studies.
Government officials alleged that Dermagraft sales personnel made direct cash payments, offered credits, and provided rebates to physicians to promote Dermagraft.
READ MORE: Medicare Fraud Schemes Bring Jail Time, Admissions, Repayments
These practices violated the Anti-Kickback Statute of the False Claims Act. Law enforcement officials and prosecutors said that this was the largest False Claims Act recovery by the US in a kickback case involving a medical device.
"Flagrant and systemic kickback activity of the type at issue in this case is designed to impair and undermine a physician's independent medical judgment, and will not be tolerated," said U.S. Attorney A. Lee Bentley III for the Middle District of Florida.
"This lawsuit and historic settlement demonstrate our office's vigilant and ongoing efforts to safeguard federal health care program beneficiaries from the effects of such illegal and deplorable conduct."
The lawsuit also settles claims that Shire unlawfully marketed Dermagraft for uses not approved by the FDA and made false statements to inflate the price of Dermagraft. Shire was also alleged to have participated in improper coding, verification, and certification of Dermagraft claims to federally funded healthcare programs.
Shire Pharmaceuticals entered into a corporate integrity agreement to cooperate with law enforcement agencies to limit further fraud opportunities and protect patients.
READ MORE: How Medicare, Medicaid, and CHIP Guide the Health Payer Industry
"Patients must be able to trust that decisions made by their doctors are based on unbiased professional judgment and not personal gain," said Chief Counsel Gregory E. Demske to the HHS Office of the Inspector General (OIG). "The OIG will continue to monitor Shire's compliance with federal healthcare programs through its oversight of Shire's Corporate Integrity Agreement."
Mylan Pharmaceuticals settles for $435 million after underpaying EpiPen rebates to Medicaid
Mylan Pharmaceutical of Canonsburg, PA and its Mylan Speciality subsidiary paid $435 million to settle allegations that both entities knowingly misclassified EpiPen as a generic drug to avoid paying Medicaid rebates.
The government alleged that Mylan erroneously reported EpiPen as a generic drug, even though there was no therapeutic equivalent. US prosecutors also said that Mylan demanded massive price increases in the private market while avoiding its rebate obligations to Medicaid.
Mylan increased the price of EpiPen by 400 percent between 2010 and 2016 and only paid a fixed 13 percent rebate to Medicaid. The 13 percent rate is only applicable for true generic/therapeutic alternative drugs, but EpiPen does not fall within that classification.
"Mylan misclassified its brand name drug, EpiPen, to profit at the expense of the Medicaid program," said Acting United States Attorney William D. Weinreb.
"Taxpayers rightly expect companies like Mylan that receive payments from taxpayer-funded programs to scrupulously follow the rules. We will continue to protect the integrity of Medicaid and ensure a level playing field for pharmaceutical companies."
Sanofi-Aventis US. which is the pharmaceutical manufacturer of EpiPen, used the whistleblower provisions of the False Claims Act to sue Mylan on behalf of the government. Sanofi-Aventis received $37 million as a whistleblower claimant.
eClinicalWorks pays $155 million for EHR certification falsehoods and customer kickbacks
eClinicalWorks agreed to pay $155 million to settle government allegations that the company knowingly misled consumers about its EHR capabilities and paid kickbacks to certain customers to further promote the product.
The government alleged that eClinicalWorks inappropriately received HHS certification for its EHR software by concealing the software's non-compliant features. eClinicalWorks' software was unable to automatically retrieve a drug code from a complete database and could not accurately record a user's actions in an audit log.
In addition, EHR software did not record diagnostic imaging orders correctly and failed to satisfy data portability requirements. The deficiencies in the software led CMS to disburse incentive payments to users who did not technically meet the requirements of the EHR Incentive Programs.
Brendan Delaney, a software technician that previous worked at the New York City Division of Health Care Access and Improvement, filed a lawsuit in the District of Vermont under whistleblower protections of False Claims Act. Delaney received $30 million for his involvement in the resolution.
The settlement was the largest recovery under the False Claims Act in Vermont's history. Law enforcement officials said that EHR vendors that falsify certification requirements put Medicare and Medicaid beneficiaries at risk.
"Electronic health records have the potential to improve the care provided to Medicare and Medicaid beneficiaries, but only if the information is accurate and accessible," said Special Agent in Charge Phillip Coyne of HHS-OIG.
"Those who engage in fraud that undermines the goals of EHR or puts patients at risk can expect a thorough investigation and strong remedial measures such as those in the novel and innovative Corporate Integrity Agreement in this case."
Law enforcement agencies will continue their aggressive fraud recovery efforts as public payer programs and the healthcare agency as a whole still remain at risk through potential fraud vulnerabilities.