DOJ Recovers $2.5B in Healthcare Fraud, False Claims in 2018
The DOJ collected more than $2.5 billion in judgments and settlements related to healthcare fraud and false claims in 2018.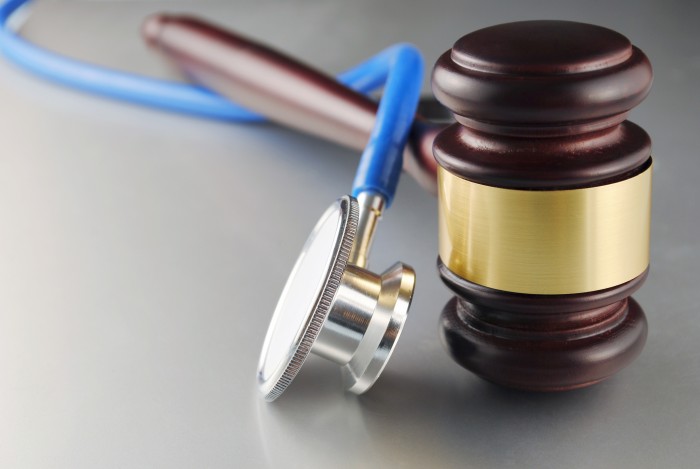 Source: Thinkstock
- 2018 was a bad year to be a healthcare fraudster. The Department of Justice (DOJ) has announced that $2.5 billion of the total $2.8 billion recovered under the False Claims Act can be attributed to fraud and improper claims from healthcare providers during the fiscal year.
This was the ninth consecutive year that civil healthcare fraud settlements and judgments have topped $2 billion, officials added.
Thanks to the DOJ's efforts, a number of state Medicaid entities recovered additional millions not included in the federal total.
"Every year, the submission of false claims to the government cheats the American taxpayer out of billions of dollars," said Principal Deputy Associate Attorney General Panuccio. "In some cases, unscrupulous actors undermine federal healthcare programs or circumvent safeguards meant to protect the public health.
"In other instances, deceitful contractors overcharge our military or sell faulty equipment to our law enforcement agencies. Such fraud will not be tolerated by the Department of Justice. The nearly three billion dollars recovered by the Civil Division represents the Department's continued commitment to fighting fraudsters and cheats on behalf of the American taxpayer."
READ MORE: Hospital Price Transparency Rule Takes Effect January 1, 2019
The largest monetary recoveries of the year involved the drug and medical device industries, the DOJ stated.
In one of the biggest recoveries of 2018, AmerisourceBergen Corporation and certain subsidiaries paid $625 million to resolve allegations of repackaging drugs intended for cancer patients and profiting from the action.
In a separate case, Alere agreed to pay $33.2 million to resolve allegations of selling unreliable testing devices for use in the diagnosis of drug overdoses and other conditions.
Both companies were required to split their payments between the federal government and state Medicaid programs.
Other notable settlements and judgments revolved around Medicare, Medicaid, and TRICARE schemes.
READ MORE: Prescription Drug Prices Rise Again After Brief Pause
United Therapeutics Corporation paid $210 million to settle accusations of using a foundation to pay the Medicare copays for thousands of patients taking their pulmonary arterial hypertension therapies. Pfizer paid more than $23 million to settle allegations around similar claims for its pharmaceutical products.
Healthcare providers were also on the hook for hundreds of millions after plots to game the system came to light.
DaVita Medical Holdings paid $270 million to resolve liability for providing inaccurate information after voluntarily disclosing wrongdoing by a recent acquisition. DaVita acquired HealthCare Partners Holdings in 2012 and discovered that the entity had allegedly engaged in improper practices around Medicare payments.
"This settlement resolved whistleblower allegations that HCP engaged in 'one-way' chart reviews in which it scoured its patients' medical records to find additional diagnoses that enabled managed care plans to obtain added revenue from the Medicare program," the DOJ explained. "At the same time, however, it ignored inaccurate diagnosis codes revealed by its reviews that, if deleted, would have decreased Medicare reimbursement or required the plans to repay money to Medicare."
Improper billing and coding also cost former hospital chain Health Management Associates (HMA) more than $216 million after a civil recovery. The company was accused of overcharging the government for inpatient services that should have been billed as observation or outpatient services, as well as paying physicians for referrals to HMA hospitals and inflating emergency department facility fees.
READ MORE: AMA Study Finds Lack of Health Payer Competition Across US
Carlisle HMA Inc., a subsidiary of HMA, also pleaded guilty to one count of conspiracy to commit health care fraud arising from illegal conduct designed to aggressively increase admissions to the hospital and paid $35 million as a penalty.
"As some of the matters described illustrate, the Department continued to place great importance on enforcing the safeguards contained within the Anti-Kickback Statute (AKS)," the DOJ stated. "This law was enacted to ensure that clinical decisions and medical services are provided to patients based on their medical needs and not on the improper financial considerations of providers."
"Congress has made clear that claims submitted to federal health care programs in violation of the AKS are 'false' claims for purposes of the False Claims Act."
2018 also saw the single largest healthcare fraud enforcement action in history, former Attorney General Jeff Sessions announced in June.
More than 600 defendants, including 165 doctors, nurses, and other licensed professionals, were charged with committing fraud schemes totaling more than $2 billion in false billings to Medicare, Medicaid, TRICARE, and private insurance companies – nearly equaling the sum total of other recoveries during the past 12 months.
Many of the defendants were also charged with improperly prescribing or distributing opioids and other narcotics, contributing to the challenges of addressing the nation's ongoing opioid epidemic.
"Health care fraud is a betrayal of vulnerable patients, and often it is theft from the taxpayer," said Sessions at the time. "In many cases, doctors, nurses, and pharmacists take advantage of people suffering from drug addiction in order to line their pockets. These are despicable crimes."
"This is the most fraud, the most defendants, and the most doctors ever charged in a single operation—and we have evidence that our ongoing work has stopped or prevented billions of dollars' worth of fraud."