Employer Insurance Enrollment, Member Engagement Stagnated in 2016
Employer insurance enrollment and member interest in seeking out new coverage held steady between 2015 and 2016, AHRQ says.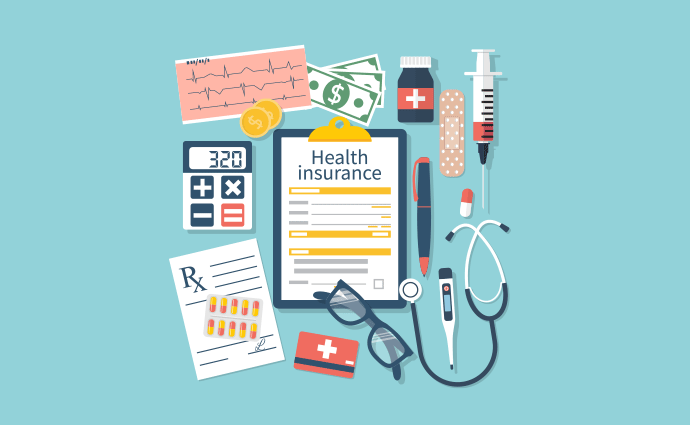 Source: Thinkstock
- Growth in employer-sponsored insurance enrollment and certain measures of member engagement did not significantly increase in 2015 and 2016, according to the Medical Expenditure Panel Survey (MEPS) released by AHRQ.
There was no significant change in the overall percentage of employees working at establishments that offer insurance between 2015 (83.8 percent) and 2016 (84.3 percent), the data revealed.
Among employees in firms that offer health insurance, there was a minimal 1 percent point decline in coverage rates between 2015 (57.0 percent) and 2016 (56.0 percent) of employees in firms that offered health insurance. The change also reflects the lack of significant growth in employee enrollment eligibility.
"The enrollment rate reflects the combination of employers' decisions about offering health insurance and employee eligibility for such coverage, as well as employees' decisions to take up coverage if eligible," the survey report says.
Availability of coverage and offer rates
The offer rate at large firms (100 or more employees) was unchanged in this period (98.9 percent in 2016), while the offer rate at medium employers (50 to 99 employees) increased from 85.3 percent in 2015 to 88.6 percent in 2016.
READ MORE: How Payer Philanthropy Can Address Social Determinants of Health
This was the first year that the federal mandate requiring employers to offer minimum essential coverage, took effect for medium-sized employers. For small firms (fewer than 50 employees), the average offer rate was unchanged from 2015 to 2016 at 47 percent.
Based upon state offering rates, Connecticut (56.3 percent), District of Columbia (65.6 percent), Hawaii (89.4 percent), Massachusetts (58.0 percent), New Jersey (56.9 percent) led the country in small-employer insurance offering rates that exceeding the national average of 47.7 percent.
Alaska (31.2 percent), Arizona (39.0 percent), Florida (39.2 percent), Georgia (38.2 percent), Idaho (34.7 percent), and Montana (32.5 percent) had the lowest small-employer offering rates below the national average.
Employee eligibility for employer-sponsored insurance
Seventy-seven percent of employees were eligible for health insurance in 2016 compared to 76.5 percent in 2015, and 7.3 percent of eligible employees were enrolled in employer-sponsored insurance.
Source: AHRQ
READ MORE: 80% of Payers Investing in Member Engagement, Satisfaction
This means that 56.0 percent of all employees in firms that offered health insurance were enrolled in coverage through their employee.
Plan choice
A greater percentage of employees who were offered health insurance had a choice of two or more plans at the workplace in 2016 (71.7 percent) than in 2015 (70.2 percent).
This increase followed an increase of 3.2 percentage points from 2014 to 2015. Medium sized health plans had the highest growth from 2014 to 2015. (40 percent to 50 percent).
Employer self-insured plan offerings
Between 2015 and 2016, there was an increase in the percentage of offering employers that self-insured at least one plan, from 39 percent in 2015 to 40.7 percent in 2016.
Self-insured plan offerings increased from employers with fewer than 10 workers, 10-24 workers, and 25-99 workers, but decreased in firms with 1,000 plus workers (83.8 percent in 2015 to 81.9 percent in 2016).
READ MORE: Payers Driving Value by Promoting Connected Care Models
As 81.9 percent of larger employers self-insured at least one plan, only 34.5 percent of employers with 100-999 employees, 19.3 percent of employers with 25-99 workers, and 13.6 percent of firms with 10-24 workers self-insured one plan.
Premiums
In 2016, average annual health insurance premiums per enrollee with private-sector employer coverage were $6,101 for single coverage, $12,124 for employee-plus-one coverage, and $17,710 for family coverage.
These amounts represented premium increases of 2.3 percent for single coverage, 2.7 percent for employee-plus-one coverage, and 2.2 percent for family coverage over 2015 levels.
The 2015 to 2016 growth rates for single premiums and employee-plus-one premiums were similar to growth rates from 2014 to 2015 (2.2 percent and 2.6 percent, respectively).
Growth rates for family premiums from 2015 to 2016 were lower than the growth rates for 2014 to 2015 (4.0 percent), indicating that premiums grow at variable rates and may not steadily compound year-over-year.
The five states with the lowest annual premiums (under the national average) for single coverage under employer insurance include Alabama ($5,536), Arkansas ($5,341), Hawaii ($5,863), Idaho ($5,594), and Kentucky ($5,758).
Conversely, the states with the highest annual premiums were Alaska ($7,886), Connecticut ($6,545), Delaware ($6,522), District of Columbia ($6,504), and Massachusetts ($6,621).
Employee premium contributions
Enrolled employees in 2016 paid 21.7 percent of total premiums for single coverage, 27.8 percent for employee-plus-one coverage, and 28.0 percent for family coverage.
Employee share of total premiums for single and family employer-sponsored coverage in 2016 increased by 0.6 percentage points and 0.8 percentage points over 2015 levels.
By dollar amount, the average employee contributions in 2016 were $1,325 (for single coverage), $3,376 (for employee-plus-one coverage), and $4,956 (for family coverage), which were increases of 5.6 percent, 4.8 percent, and 5.2 percent, respectively, over 2015 levels.
Deductibles
There was no substantial change in the overall percentage of enrollees in employer-sponsored insurance plans with a deductible from 2015 (85.4 percent) to 2016 (84.5 percent).
Enrolled employees in single-coverage plans with deductibles, average individual deductibles rose moderately from $1,541 in 2015 to $1,696 in 2016 (an increase of 10.1 percent). At a lesser rate, average family deductibles rose from $2,915 in 2015 to $3,069 in 2016 (an increase of 5.3 percent).
Average individual deductibles were higher in small ($2,105) and medium-sized employers ($2,173) than in larger employers ($1,558) in 2016. Family deductibles were also higher in small ($3,940) and medium firms ($3,840) than larger firms ($2,887) in 2016.
The findings in the report indicate that the employer sponsored market is stable, and employers offering insurance may not have to make too many changes when it comes to member engagement or health plan offerings.