Engagement, Data Analytics Cut Opioid Dependency in Managed Care
AmeriHealth Caritas implemented an opioid safety framework that leverages member engagement and data analytics to reduce rates of opioid dependency in managed care.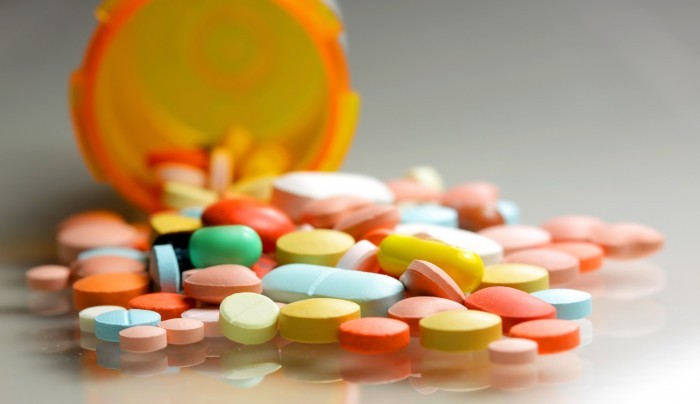 Source: Thinkstock
- AmeriHealth Caritas has successfully reduced opioid dependency rates among managed care beneficiaries through member engagement and data analytics techniques that promote alternatives to opioid treatments.
The payer's Opioid Blueprint framework mixes utilization management, beneficiary interventions, and alternative prescribing practices to significantly reduce opioid use in managed care populations. Since 2015, the payer has seen opioid use fall by 26 percent among all managed care members while medication-assisted treatment (MAT) utilization grew by 12 percent.
Some managed care populations experienced even higher reductions in opioid dependence compared to national rates. From 2013 to 2017, plans in Pennsylvania experienced a 39 percent decrease in opioid prescription claims and a 38 percent increase in MAT use.
The payer found that effectively engaging managed care opioid users can drive down opioid dependence and reverse troubling rates of opioid use in the US.
"This frontline approach and personalized interface have given us a deeper understanding of the opioid crisis and helped to fully inform the best practices in our blueprint that are leading to our successes," said Andrea Gelzer, MD, and senior vice president of medical affairs for AmeriHealth Caritas.
The Opioid Blueprint leverages pharmacy interventions to promote CDC-approved prescribing practices.
Key pharmacy interventions include daily supply limits on opioids, maximum opioid dosages for beneficiaries with new prescriptions, and pharmacy lock-in programs. Lock-in programs limit beneficiaries to a single pharmacy and provider in order to reduce inappropriate use of opioid-based prescriptions and prevent doctor shopping.
"Pharmacists are often the most accessible health care provider and can be a frequent point of contact between patients and the healthcare system," AmeriHealth said. "As a result, pharmacists play a critical role in helping health plans combat the opioid crisis because they can directly identify patients who may be abusing opioids and intervene to prevent further abuse."
The payer also uses data analytics to monitor prescribing behaviors across pharmacy networks and evaluate geographic patterns in prescription use.
AmeriHealth provides comprehensive training and support to ensure providers are taking extra steps to reduce inappropriate opioid prescriptions. The payer explained that some physicians may only receive nine hours of prescription training in medical school, and therefore benefit from additional education.
AmeriHealth also employs multi-disciplinary and addiction specialists in provider networks to give beneficiaries access to comprehensive recovery options. In addition, the payer leverages prescribing data to alert providers about potentially harmful prescribing practices and inform physicians about available non-opioid treatment options.
Beneficiary engagement programs were also key in helping AmeriHealth drive down opioid utilization rates among members.
The payer uses personalized interventions and educational assessments for high-risk beneficiaries to address potential opioid dependency. AmeriHealth also increased access to naxolone for members to prevent overdoses. The payer has seen naxolone use increase by 270 percent since expanding member access.
Additionally, AmeriHealth staffs peer recovery specialists that engage high-risk members through in-person interventions. Pregnant beneficiaries can also receive specialized maternity services to reduce opioid-use complications and improve child birth outcomes.
The US opioid crisis has cemented itself as one of the most important public health challenges for payers because of its effect on patient safety and healthcare costs.
AmeriHealth's opioid prevention strategies mirror recommended strategies to improve substance abuse in managed care populations, and are likely to address key challenges in reducing opioid utilization. Payers leveraging data analytics, member engagement, and clinical support help identify and address as many possible challenges beneficiaries face when struggling with opioid use.
Many payers continue to address opioid safety challenges through internal mechanisms, while a few payers in Illinois even sued providers and pharmaceutical companies for their role in promoting opioid access for beneficiaries.
The opioid crisis affects millions of individuals and hasn't seemed to slow down in recent years, according to the latest data from HHS. However, healthcare payers in both the private and public sector have begun to deliver proactive solutions that lower opioid dependence and play key role in combating opioid safety risks.