Experts Support Medicaid Work Requirements Lawsuit Against KY
Public health experts are questioning the legality of imposing Medicaid work requirements in Kentucky as a lawsuit contends the requirement violates statute.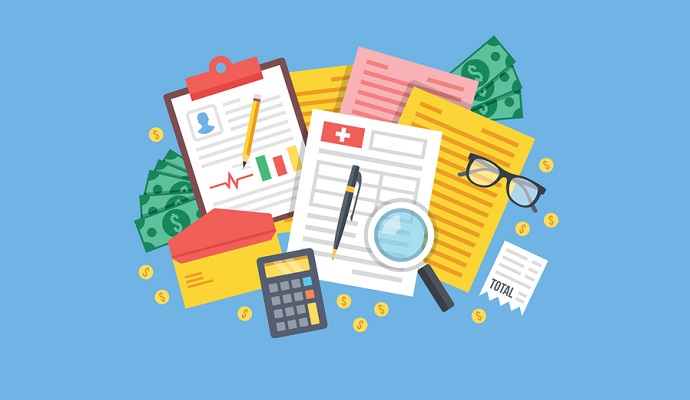 Source: Thinkstock
- A lawsuit that contends the legality of Medicaid work requirements in Kentucky has received support from 43 public health experts and 8 medical school deans who say the work requirements directly violate the Medicaid program.
In an amicus brief, the group said that imposing work requirements would block Kentucky's poorest and most vulnerable Medicaid beneficiaries from receiving necessary health benefits. The brief supports 15 plaintiffs in the Stewart vs. Azar lawsuit who are seeking to reverse the federal government's approval of Kentucky Health work requirements for able-bodied adults.
Analysts from the Milken Institute School of Public Health at George Washington University estimate that between 175,000 and 300,000 individuals will lose Medicaid benefits in the first year with the work requirements.
Lynn R. Goldman, Dean of the Milken Institute, believes that approving the work requirements in Kentucky would lead to more federal approvals across the country and create negative outcomes in other Medicaid populations.
"Unless such work requirements are stopped, millions of low-income Americans are at major risk of losing the protection of health insurance, "Goldman said in a press release.
"The work requirements are in conflict with Medicaid's core objective, which is to provide medical assistance for the poorest and most vulnerable Americans who qualify for help."
CMS stated in its approval that employment positively correlates with improved health, but the amicus brief explains that those correlations are easily disproved.
CMS cited research from 2002 and 2014 that failed to prove causation within the data and cited a study that found the opposite effect in certain communities. The agency also failed to recognize that two-thirds of Medicaid beneficiaries are gainfully employed, while the remaining third either are too sick to work or are acting as a caretaker for someone else.
"In other words, CMS's authorized 'experiment' to measure the impact of depriving potentially hundreds of thousands of people of Medicaid coverage is a dangerous solution in search of a problem," the team said.
CMS was aware of the possible risks for Kentucky's Medicaid population but ignored these apparent risks, the amicus brief contends.
The health plan experts explained that CMS received research, comments, and estimates that indicated that thousands of individuals would be adversely affected by the work requirements. However, CMS ignored a majority of the comments and proceeded with its approval of Kentucky Health's work requirements.
"In approving Kentucky Health, moreover, CMS acknowledged that 'many commenters who opposed the community engagement work requirements emphasized that CMS has rejected similar proposals in the past, and some commenters questioned the efficacy of work requirements in other public programs," the team said.
The experts believe that the work requirements will financially cripple Kentucky's community health centers as more individuals lose Medicaid benefits.
Kentucky's Medicaid expansion in 2013 helped community health centers grow, which led to more healthcare options for low-income individuals and increased utilization from Medicaid members.
The amicus brief suggested that the work requirements will cut Medicaid enrollment to a point where community health centers will no longer have the operational resources to maintain their current care capabilities.
"This decline translates into approximately $22 million to $37 million in lost revenue, leading to an estimated decline of between 400 and 700 staff lost staff," the brief argued. "This loss results in a reduction in capacity of 60,000 and 102,000 patients served, nearly 25 percent of current capacity."
The amicus brief concluded that the decision made by CMS did not actively consider the risks to public healthcare services and their utilizers. The team argued that CMS did not take the necessary precautions to determine if the work requirements would create better health outcomes for members.
"The record does not show how this demonstration will further Medicaid objectivesor yield any experimental value," the brief said.
"Kentucky Health and the new CMS demonstration policy will not help people be healthier or deliver the benefits its backers claim; they fall short of the applicable standard of review and short-change Medicaid participants in Kentucky and across the nation."