Federal Court Strikes KY 1115 Medicaid Waiver Work Requirements
The US District Court for Washington, DC blocked Kentucky's 1115 Medicaid waiver demonstration to implement work requirements for benefit eligibility.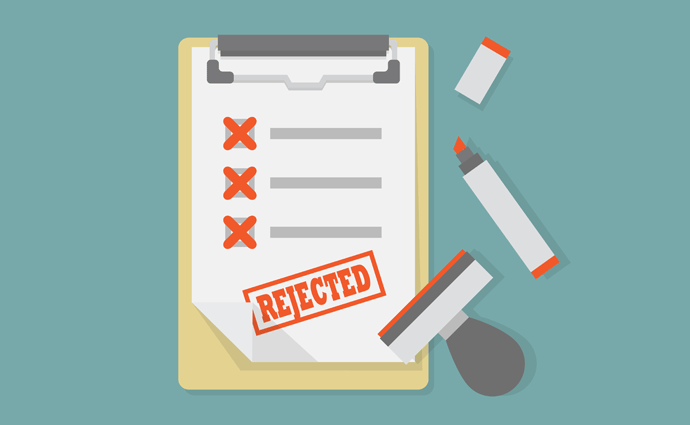 Source: Thinkstock
- The US District Court for the District of Columbia has blocked Kentucky from implementing work requirements within its 1115 Medicaid waiver demonstration, despite CMS approval of the community engagement provisions.
The court ruled that adding work requirements to Kentucky HEALTH, the state's CMS-approved Medicaid demonstration, would bring more challenges than benefits for low-income individuals.
Judge James E. Boasberg agreed with the plaintiffs, a group of 15 Medicaid-eligible residents, that the changes to Kentucky HEALTH would create administrative challenges and barriers to access for Medicaid beneficiaries.
Failure to follow individual reporting requirements can block beneficiaries from coverage access for a six-month period. The court ruled that this requirement would impede access to Medicaid coverage for vulnerable populations.
The demonstration would likely cause 95,000 beneficiaries to lose Medicaid coverage and access to healthcare services in general, the court determined.
Kentucky HEALTH was designed to help beneficiaries transition from Medicaid coverage to commercial insurance via work requirements, the state asserts. However, the court couldn't find any evidence to support that claim from either HHS Secretary Alex Azar's analysis or Kentucky HEALTH estimates provided by the state.
HHS argued that retroactive eligibility and a substance use disorder (SUD) program would promote coverage, but the court found these services would most likely not boost Medicaid enrollment.
Kentucky HEALTH's premium and cost-sharing policies also presented concerns about insurance access, the court found.
Under the demonstration, eligible beneficiaries with incomes above 100 percent of the federal poverty line are required to pay monthly premiums. In addition, beneficiaries that don't pay premiums within a 60-day period will be terminated and could wait six months before being allowed to re-enroll in the program.
Historically, Medicaid premiums and cost-sharing arrangements create affordability challenges, according to amicus briefs for the plaintiff group.
"A rich collection of evidence verifies that premiums in Medicaid discourage enrollment and result in people losing coverage," the amici said. "For instance, when Oregon increased premiums for enrollees below poverty in 2003 from $6 to $20, nearly half of the state's Medicaid beneficiaries lost coverage, mostly due to affordability issues."
In addition, Kentucky HEALTH beneficiaries would be required to pay $75 from a state-provided health savings account for non-emergency use of ED services, which would likely deter individuals from enrolling in the program.
Boasberg ruled that the program's individual reporting requirements for eligibility do not help Kentucky HEALTH achieve federal directives for Medicaid coverage.
"For the foregoing reasons, the Court will deny defendants' [Azar et al.] motions for summary judgement," Boasberg and the court concluded. "It will also grant the plaintiffs' motion for summary judgement [via Count VIII], vacate the Secretary's approval of Kentucky HEALTH, and remand to the agency. A contemporaneous order to that effect will issue this day."
CMS Administrator Seema Verma issued a press release after the ruling and expressed disapproval of the court's decision. CMS plans to contend the decision, Verma said.
"Today's decision is disappointing," Verma said. "States are the laboratories of democracy and numerous administrations have looked to them to develop and test reforms that have advanced the objectives of the Medicaid program."
"We are conferring with the Department of Justice to chart a path forward. In the meantime, we will continue to support innovative, state-driven policies that are designed to advance the objectives of the Medicaid program by improving health outcomes for thousands of low-income Americans."

Five other demonstrations in Arkansas, New Hampshire, Michigan, Alabama, and Indiana could face their own legal challenges from federal courts in the near future.
CMS launched a campaign at the start of 2018 encouraging states to implement work and community engagement incentives for Medicaid eligibility. Since then, CMS has approved six Medicaid work requirement demonstrations.
The most recent approval was for a New Hampshire program that requires eligible members to participate in 100 hours of work-related activities.
The work requirements have faced criticism from public health experts that sided in a separate lawsuit against Azar months before the federal court's ruling. The experts argued that the work requirements conflict with Medicaid's core objectives of providing health insurance to vulnerable, low-income individuals.
It remains to be seen if Medicaid work requirement programs in other states face similar legal challenges. CMS and federal courts may face new legal battles with other demonstrations, such Arkansas's demonstration, that have stricter eligibility requirements than Kentucky HEALTH.