How All-Payer Claims Databases Can Identify Wasteful Spending
An all-payer claims database can identify wasteful spending in healthcare and help payers, providers, and patients make smarter spending decisions.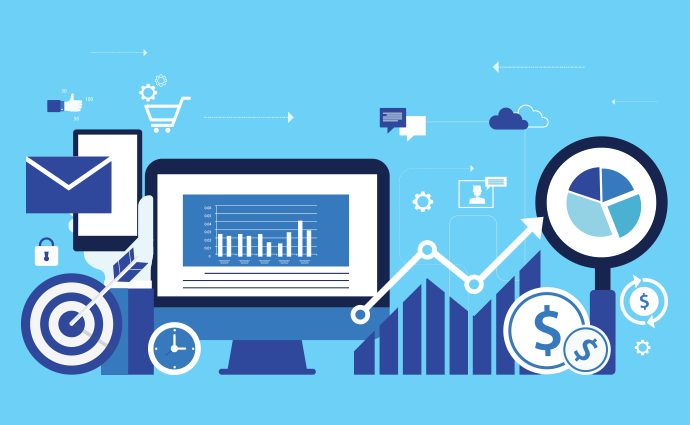 Source: Thinkstock
- An all-payer claims database (APCD) can hold data on millions of patients and the services they receive, giving payers, providers, and related stakeholders the ability to identify wasteful spending and develop strategies to cut costs and reduce unnecessary utilization.
Currently, sixteen states have an APCD in operation and some have experienced success with using these databases to identify unnecessary healthcare spending.
In a new report, the Washington Health Alliance (WHA) explains how it took on the challenge of implementing a cost-calculator within its APCD to determine the most common wasteful healthcare services.
The analysis found that roughly $282 million was spent on wasteful healthcare for 622,000 Washington residents.
Wasteful healthcare spending is a common occurrence and actively combating healthcare waste may lower healthcare costs and consumer premiums said Nancy A. Giunto, executive director of the WHA.
READ MORE: How Payer Philanthropy Can Address Social Determinants of Health
"Overuse in the healthcare system has become so common that we frequently don't even think to question it," Giunto said. "However, preventing harm to patients is critical, in addition to the fact that everyone pays the price because overuse contributes to higher insurance premiums across the board."
WHA used a waste calculator developed by Milliman MedInsight that quantifies overused healthcare services based on national initiatives including the Choosing Wisely campaign and the US Preventive Services Task Force. These initiatives provide recommendations that identify overused services which can cause physical, emotional, and financial strain on beneficiaries.
The algorithms in the calculator examined the frequency and cost of common treatment approaches commonly overutilized, including certain prescriptions, screenings, diagnostic testing, preoperative evaluations, and routine monitoring. The tool also reviewed claims data based on other nationally vetted guidelines and recommendations.
WHA used the tool to segment healthcare waste data from the APCD's 2.4 million claims from July 2015 to 2016. The results were put into three categories: necessary, likely wasteful, and wasteful healthcare services.
Eleven out of 41 measured healthcare services contributed to 89 percent of the state's wasteful healthcare spending, the analysis found.
READ MORE: Top 10 Highest Performing Medicare, Medicaid Health Plans
Wasteful procedures included preventive care services such as cervical cancer screenings, preoperative lab studies, retinal imaging services, annual EKGs, antibiotic prescribing for ear and respiratory infections, and imaging services for headaches and back pain.
For example, 166,380 individuals received annual cervical cancer screenings totaling $25.8 million in spending. The analysis determined that 73 percent of women received screenings too frequently, which led to $19 million in unnecessary costs.
About 108,037 individuals received a preoperative lab test prior to low-risk surgery, which totaled $105 million in spending. Roughly 85 percent of these tests were not necessary, resulting in $85 million in waste.
Additionally, 93 percent of wasteful spending in the state could be attributed to low-cost healthcare services.
"What is interesting about this list is that it combines services that are both lower cost (less than $500) and higher cost (more than $500), dispelling a belief that overuse only refers to a problem of over-utilizing expensive testing, imaging, etc.," the report said.
READ MORE: Member Incentives for Lower Cost Health Services Saved Payer $3.2M
"In fact, the problem of overuse is also one of excessive utilization of unnecessary low-cost services. When looked at individually, low-cost services don't seem to be much of a driver, but when looked at collectively, they add up to a big problem."
WHA used the findings from the APCD analysis to develop action items that focus on improving provider awareness and education about wasteful healthcare spending.
The WHA believes that providers must encourage patients to understand their treatment choices and when they are necessary or not.
Providers should factor in a patient's ability to pay before suggesting or approving a treatment. Payers can encourage beneficiaries to participate in consumer-directed care and teach them how to efficiently spend on healthcare utilization before reaching the doctor's office.
Additionally, the WHA believes that payers and providers must continue to implement value-based payments and that value-based agreements should measure overuse and waste. WHA suggested that payers can use recommendations from the Choosing Wisely campaign to develop quality measures aimed at lowering waste.
"Measuring total cost of care is essential, but it is insufficient to drive targeted reductions in overuse," the report said. "Starting with recommendations from the Choosing Wisely campaign just makes sense – they are health care services known by the medical profession to be overused."
The lessons gathered from the WHA indicate that APCD can be a tool in identifying healthcare waste. Stakeholders that have access to an APCD could develop an analytics strategy based on wasteful spending procedures and use those findings to develop longer-term solutions for reducing waste.