How Data, Value-Based Care Drives Down Health Insurance Costs
What is a business owner or an employee left to do in the midst of increasing health insurance costs?
- In today's world, the average employee and business owner are seeing a rise in health insurance costs. Even through the health insurance exchange, premium prices are expected to rise this year while high-deductible plans are becoming more standard products offered by health payers. What is a business owner or an employee left to do in the midst of increasing health insurance costs?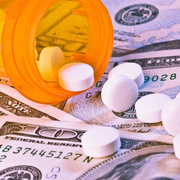 HealthPayerIntelligence.com asked the same question of Tariq Hilaly, CEO of Lumity, which is an organization that assists small-to-medium-sized businesses in selecting high-quality healthcare coverage for their employees and reducing their health insurance costs.
HealthPayerIntelligence.com: What methods does your company use to help business owners reduce their health insurance costs?
Tariq Hilaly: "Really, what we do is we actually help them use data to drive their decision-making. From our point of view, among small-and-medium-sized businesses today, the health insurance model is broken and it's broken because, essentially, what they have to contend with is a complex decision around which health plans to choose, how much they should be paying, and what payer structure they should be using around whether to be self-insured or fully-insured."
"The only real person they have to help them tends to be an insurance broker, very few of whom have a background in risk management never mind mathematics. Most of them don't actually have the data that they need to help them figure out how to make an efficient purchase."
READ MORE: How Health IT Automation Improves Consumer Satisfaction
"What I mean by the data is the actual health data that gives an indication of the employee's health profile and then the predictive models that you need to understand from that health profile, prospectively going forward what they are likely to need."
"If you know that, and then you actually have the mathematical ability to map that to various healthcare plan structures, you'll know how to actually make this choice. You'll take what currently is a black box, which is the current open enrollment process, and you'll make it a data-driven decision, which is the way they make all the other decisions within a company."
HealthPayerIntelligence.com: What steps do you take to make sure employees have quality services and quality coverage options from their health insurance plans?
Tariq Hilaly: "Essentially, what we do for the employees is we allow them with one click to be able to provide us their prescription histories. We've essentially built connections into all the systems of benefit managers in the country. If they provide us a HIPAA consent, we're able to connect into the PBMs and pull their prescription histories."
"From that, we've built a predictive model that runs on 70 million persons of claims data arranged longitudinally to be able to predict what their needs are going to be on a forward basis. We then mapped that to every available health plan offered and give them a sense for which plans cover their needs at the lowest cost on a prospective basis."
READ MORE: How One Health Payer Partnership Reduced Hospitalizations
"When I say lowest cost, I mean factoring in other premiums and employer contributions but also out-of-pocket expenses that they need as they consume services throughout the plan year. And that really is the question that the employees want answered."
"So why would they give us this information? Currently we're getting over 90 percent voluntary compliance from employees. The answer is very simple because what does an employee want to know?"
"'Are my doctors in network? Are my prescriptions in formulary? And how much is this going to cost me factoring in out-of-pocket expenses? And we're able to answer that for them."
"Think of it this way – you can do all of this manually if you go check the books to see which doctors there are and the formularies, which tend to be hundreds of pages long, and then try and figure out based on your past needs, what your future needs are."
"Yes, you can do it manually, but it's rather like doing your taxes manually – it's horribly painful and most people wouldn't bother. Or you can do it with us in which case you click a button, import it, and we do all of the work for you. It becomes like doing your taxes on TurboTax where you give them basic information and all of the computation is done for you."
READ MORE: Value-based Care Reimbursement Makes Strides in Health Plans
HealthPayerIntelligence.com: How does your organization take population health management into account when advising on health insurance plans?
Tariq Hilaly: "One of the critical things that we do with employers in particular is we ask them and we recommend to them that they choose plans and funding structures where they actually have the claims data and they have access to the claims data because some variations have it and some variations don't."
"Self-funding is one that does, but also partial self-funding does gives you this as well and even on the fully-insured side, you're able to get some data. We're able to take that data and aggregate it to figure out what the disease profile looks like. We're also able to study the incoming data and figure out where in the disease cycle people are and then prospectively identify people who may not be complying with their medications."
"A good example is on the dialysis side with respect to diabetes. If someone takes insulin, it costs about $1,000 a year to treat them. If they end up on dialysis, it costs at least $50,000. If you see a claim where someone is not getting their prescriptions for insulin, for example, as an independent third party, we can reach out to the insurer or the doctor and say 'hey, you might want to give this person a call and find out why they're not taking their prescription.'"
"That's what data does for you. If you can flag it proactively, then you can manage cost down prospectively. What most insurance brokers do – even the good ones – they wait until their renewal time to tell you that your claims are running way high."
"What Lumity does is work with you prospectively using these predictive models to help you manage costs throughout the plan year not in a coercive way for the employee, but actually rather in a helpful way so that you don't end up with a nasty surprise coming your way. In that sense, we're quite unique."
HealthPayerIntelligence.com: Do you encourage business owners to work with payers partnering with accountable care organizations or contracting through a bundled payment model?
Tariq Hilaly: "Yes, absolutely we do. To those who are open to it, we actually are very favorably disposed towards a value-based care model. Fundamentally, you can make the insurance purchase more efficient, but if you really want to help employees manage costs beyond that, you really need to get away from this fee-for-service model where people are not looking at value in the equation of how treatment is delivered."
"Initially, people think, 'well, this is valuable to the employer and not the employee,' but I would argue that's, in fact, not true. If you look at it nationally, between premium contributions and out-of-pocket expenses, employees pay 40 percent of the cost of healthcare today. That's a huge departure from 15 years ago when they really didn't have much skin in the game. Today, they do have a lot of skin in the game."
"If you look at it nationally, that is one of the biggest single expenditures so we find that employees are highly engaged in trying to figure out how to get more value-based and more efficient care delivery. Quite simply, they're paying a good chunk of it."
"I think yes is the short answer because it works for both the employer and the employee."
HealthPayerIntelligence.com: In what ways do preventive healthcare services reduce health insurance costs for businesses and employees?
Tariq Hilaly: "Preventive care is another one where you can take the claims information or take the prescription information and figure out who is likely to be at risk of what – for example, who has a favorable profile towards colon cancer. If you see, for example, that certain people within their age group have not had colonoscopies."
"Again, if you can get the insurer or the doctor to reach out and remind them, a lot of times you can get that compliance. Obviously, if you have a colonoscopy and you catch colon cancer early, it's relatively straightforward to treat. On the other hand, once it spreads, you've had it. Similarly, with mammograms, it's the same thing."
"One of the things of having servers and doing this in an automated fashion is you could be watching the data string come in and then proactively finding areas where people aren't doing that kind of thing and then prospectively linking it back up to reach out to them to try to encourage them to do it. In self-insured plans, you can provide financial incentives for them to do it."
"All of this helps ultimately drive down cost but also leads to better outcomes for the employees."