How HEDIS, CMS Star Ratings, CQMs Impact Healthcare Payers
High performance on standardized quality frameworks like HEDIS and the CMS Star Ratings help consumers determine how to choose between healthcare payers.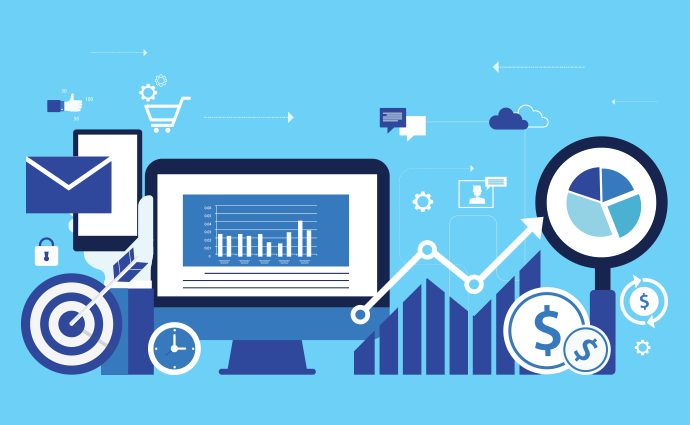 Source: Thinkstock
- Quality performance metrics such as HEDIS, CMS Star Ratings, and standardized core quality measures (CQMs) can give consumers an objective indication of healthcare payer quality.
Standardized quality measures aggregate how well a payer has performed based on the regularity of services performed, improvements in patient health, and consumer satisfaction.
Commercial, Medicaid, and Medicare payers can leverage quality metrics in order to position and market their health plans as ideal insurance options for beneficiaries.
HEDIS, CMS ratings, and CQMs measure similar healthcare services and consumer-facing operations, but some quality datasets are more specialized, including metrics such as consumer satisfaction rates or chronic disease screening activities.
HEDIS
The Healthcare Effectiveness Data and Information Set (HEDIS) is an extensive set of measures to determine which healthcare services are performed and if those services are improving beneficiary health conditions.
READ MORE: How Payer Philanthropy Can Address Social Determinants of Health
Ninety percent of US health plans rely on HEDIS measures to compare healthcare performance with other health plans, according to the National Committee for Quality Assurance (NCQA).
"Because so many plans collect HEDIS data, and because the measures are so specifically defined, HEDIS makes it possible to compare the performance of health plans on an 'apples-to-apples' basis," NCQA said. "Health plans also use HEDIS results themselves to see where they need to focus their improvement efforts."
Payers collect HEDIS measures to report the number of chronic disease screenings providers administer to patients, as well as to monitor healthcare utilization rates, follow-up appointments for medical and behavioral conditions, and supplemental healthcare evaluations.
HEDIS measures can be extremely granular with very detailed reporting requirements and are updated yearly. In 2018, the measures were updated to include data on vaccination doses for adolescents, medication assisted treatments for opioid and alcohol dependence, and a new measure for Medicaid health plans that identifies the cause of hospital readmissions.
Generally, HEDIS measures span five domains including effectiveness of care, access or availability of care, experience of care, utilization and relative resource use, and health plan descriptive information.
READ MORE: Best Practices to Drive HEDIS Success in 2017
Commercial, Medicare, and Medicaid health plans rely on HEDIS measures to compare health plan quality. Some HEDIS measures are specific to public payers but not commercial plans.
Medicare plans, but not Medicaid or commercial plans, use one HEDIS measure to record follow-up doctor visits for people with multiple high-risk chronic conditions after they had an ED admission. Medicaid plans have specific HEDIS surveys that measure health conditions of children with chronic diseases.
CMS Star Ratings
The use of CMS Star Ratings allows the Medicare program to determine the quality of all Medicare-sponsored plans including Medicare Advantage and prescription drug MA plans
Star Ratings for Medicare sponsored plans are determined using five major factors:
If Medicare beneficiaries remain healthy while on their plan
Management and improvement of beneficiary chronic conditions
Member experience with health plans
Customer service performance
Member complaints with health plans
Changes in overall health plan performance
Medicare collects quality data to determine a plan's rating through regular monitoring of health plan operations and beneficiary surveys that record consumer experiences.
READ MORE: ACA Cost Concerns Offer Payers a Member Engagement Opportunity
Payers can achieve higher star ratings by investing in member engagement platforms and developing strategic communications that build relationships with Medicare beneficiaries.
Payers can also increase their beneficiaries' experiences with intuitive reporting services that allow members to provide feedback throughout their health plan year.
Core Quality Measures (CQMs)
The Core Quality Measures, as established by AHIP, CMS, and the NQF, are a set of eight performance benchmarks intended to hold payers accountable for the quality of general medical care and speciality services.
Core quality measures are intended for both public and private payers. They aim to reduce inefficient quality reporting while providing transparent information about healthcare performance.
The Core Quality Measures Collaborative measures patient outcomes within accountable care organizations, patient-centered medical homes, primary care cardiology, gastroenterology, HIV and Hepatitis C care, oncology, obstetric and gynecology, and orthopedic practices.
Additionally, Core Quality Measures are specifically designed to promote measurement that is evidence-based and generates valuable information for quality improvement. Metrics also are designed to improve consumer decision-making, improve value-based payment and purchasing, reduce variability in measure selection, and decrease a provider's collection burden and cost.
CMS plans to use updated Core Quality Measures in state government Medicaid and CHIP programs, otherwise known as the Child Core Set, during 2018. The Child Core Set measurements include behavioral health benchmarks for children as well as maternal and perinatal measures.
HEDIS, CMS Star Ratings, and CQMs measurements will be a key factor for payers trying to attract and enroll consumers primed for member engagement. Payers with high performing health plans can position plans as the market standard to potential beneficiaries.