How Managed Care Payers Can Improve Substance Use Treatment
Data analytics and case management can help managed care payers address underlying issues that may impact patients with substance use disorder.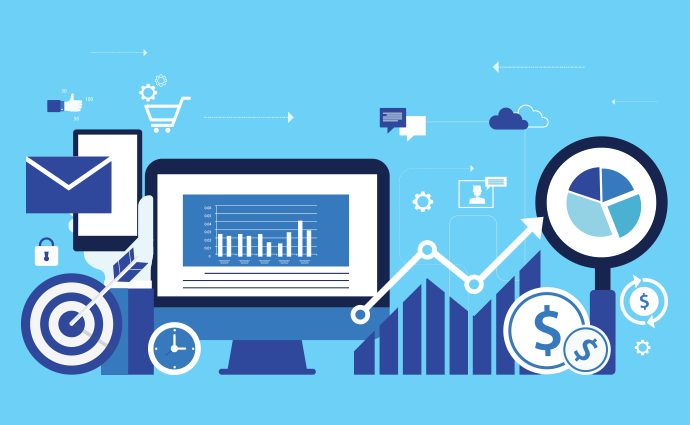 Source: Thinkstock
- Managed care payers can use data analytics, case management strategies, and patient engagement tools to address the needs of high-risk individuals with substance use disorders (SUDs), states a new report from the Association for Community Affiliated Plans (ACAP).
Patients receiving services within managed care organizations have some of the highest rates of SUDs, the report said. According to the Kaiser Family Foundation, Medicaid covers 38 percent of all adults with a diagnosed opioid addiction.
"There's a real need for comprehensive care for opioid addiction and other substance use disorders. Safety Net Health Plans meet that need by aptly coordinating comprehensive care," said ACAP CEO, Margaret A. Murray. "Their strong community ties and track record of serving vulnerable populations inform Safety Net Health Plans' case management—and help people get complete care."
Meeting the challenges of SUD in a low-resource, high-risk environment requires managed care payers to take innovative approaches to population health management by offering holistic care that extends beyond the traditional bounds of the clinic.
Integrating SUD case management into clinical care
A case management structure can help managed care providers meet the individualized needs of patients with complex conditions.
READ MORE: Using Social Determinants of Health for Risk Stratification
But case management can be difficult for managed payers to plan for since it doesn't have a defined structure, ACAP said.
"The Substance Abuse and Mental Health Services Administration (SAMHSA) purposefully defines CM for persons with SUD broadly as, 'a coordinated approach to the delivery of health, substance abuse, mental health, and social services, linking clients with appropriate services to address specific needs and achieve stated goals,'" ACAP explained.
In order to create a more defined structure that can improve care while controlling costs, ACAP suggests enlisting specialized SUD practitioners and case managers experienced in working with similar populations.
Multi-disciplinary teams of case managers, social workers, nurses, providers, and related individuals can refer members with SUD to either lifestyle or medical support services. Payers can also tailor intervention needs based on specific beneficiary populations.
For example, ACAP found that Hennepin Health, a managed care payer in Minnesota, delivers specialty SUD care for members with a medical or physical disability. Hennepin Health assigns a case manager to each beneficiary in order to coordinate specialized medical benefits. Case managers with more complex patients receive fewer cases to ensure that managers aren't overburdened.
Addressing the social determinants of health
READ MORE: Narrow Network Alignment Could Drive Value-Based Payment Reform
The social determinants of health (SDOHs), such as food insecurity, homelessness, or lack of transportation, have a significant impact on a member's ability to successfully complete SUD treatment, ACAP says.
"For instance, a SUD client involved in the criminal justice system may need continued support not just for their clinical treatment and recovery, but also for other aspects of their life that are essential both to recovery and to community reintegration such as job placement, vocational training, housing, and transportation," ACAP said.
"Especially among safety net health plans, which serve the Medicaid population, poverty and its attendant social challenges present an overwhelming barrier to keeping patients engaged in continuous, comprehensive care."
Health plans may wish to explore new partnerships with social service agencies, housing non-profits, and transportation companies to help support individuals receiving SUD treatment.
ACAP suggested that health plans can also develop internal programs that address beneficiaries' socioeconomic needs.
READ MORE: Top Health Plans Excel in Preventive Care, Chronic Disease Management
AmidaCare, a managed care payer that operates in New York, employs a housing specialist to help members connect with housing services, maintain social services, and use SUD care as needed. AmidaCare effectively fostered relationships with housing authorities in the state to connect beneficiaries with needed housing services.
CareSource, a Georgia-based managed care payer, designed a care model that supports holistic health benefits including housing support, transportation services, and SUD referrals on top of medical benefits. The payer was able to address SDOH for members with criminal justice challenges and is now planning to incorporate SDOH into a greater amount of medical benefits.
Strengthening member engagement to keep individuals motivated
Targeted member engagement can assist payers in coordinating SUD care for beneficiaries.
ACAP found that increasing beneficiary engagement with a health plan is positively associated with SUD recovery. A major challenge for managed care payers is to provide engagement solutions that address connectivity challenges when providing health plan communications.
"Many lower-income families are technologically under-connected and lack reliable access to the internet and telephone service, which are key to connecting with patients and providing ongoing, follow-up care," ACAP said.
Improving member engagement requires a mix of solutions, ACAP found.
Managed care payers can use referral and admissions data from hospitals to identify engagement solutions. Health plans can then use referral data to initiate engagement through members' preferred communication channels.
Hiring community engagement specialists can help payers engage their members in areas where traditional channels are limited. Engagement specialists promote SUD treatment by going directly into communities and providing health plan communications to members with limited telephone or internet access.
Using data analytics to support informed decision-making
Data analytics can play a key role in supporting more informed and timely decision-making, ACAP noted.
Clinical and socioeconomic data helps inform payers about members' most significant SUD treatment challenges. However, data access and interoperability concerns can create their own problems, the report stated.
"Unfortunately, the ongoing lack of interoperability across physical health, behavioral health, and social services information systems and barriers imposed by federal privacy requirements continue to present a major challenge to data exchange," ACAP said.
As more state governments focus on collecting data to stem the opioid epidemic, managed care payers have the opportunity to leverage state-level prescription drug monitoring program (PDMP) databases.
ACAP suggested that managed care payers should use PDMPs to identify which of their members may be at risk of improperly using controlled substances.
The organization concluded by emphasizing the contributions and advancements that managed care payers have contributed to SUD treatment. Managed care payers are likely to continue investing in new ways to address chronic substance abuse and addiction among Medicaid beneficiaries.
"ACAP plans and other managed care organizations are actively responding to the growing challenges and demands associated with SUD through care management programs that are coordinating care delivery across physical, mental health and substance use treatment," ACAP said.
"In addition, these plans are developing comprehensive, innovative approaches to dealing with the complex social and physical needs of SUD populations and are taking active steps to create diverse workforces that can serve the unique needs of each patient, appropriately utilize data resources, and identify other approaches to effectively provide integrated case management and care coordination for these complex patients."