How Payers Can Streamline Prior Authorization for Prescriptions
Payers can increase the efficiency of prescription drug prior authorization by reducing unnecessary regulations and implementing electronic prior authorization protocols.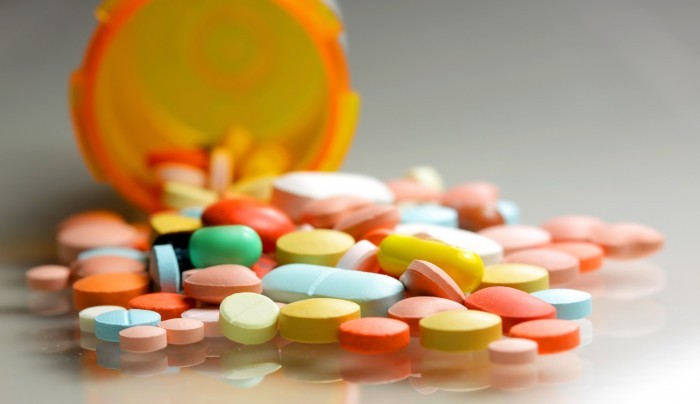 Source: Thinkstock
- Prior authorization may allow payers to limit unnecessary spending on high-cost prescription drugs, but leading provider experts suggest that payers could do more to boost the efficiency of prior authorization procedures for clinically valid prescription requests.
A provider survey conducted by the American Medical Association (AMA) found that 90 percent of providers reported treatment delays because of prior authorization wait times and that providers spend an average of 16 hours per week completing drug access requests.
Payers can improve the efficiency of prior authorization procedures through automated technology and implementing actionable recommendations from providers.
Implementing automated prior authorization technology
A survey conducted by SureScripts and published by AHIP found that a third of providers' prior authorization orders are delayed by two days. The report suggested that prior authorization delays can occur less frequently when the process leverages automated technologies.
Automated prior authorization technology works by standardizing forms and data entry when a provider requests a prior authorization.
READ MORE: How Payer Philanthropy Can Address Social Determinants of Health
A software solution automatically updates forms as payers and providers communicate during the approval process, instead of requiring a provider to file additional prior authorization forms. In real-time, both the provider and payer simply update patient and benefit information in a patient's EHR.
Benefits of this strategy include EHR integration, accelerated response times for prior authorizations, improvements in patient satisfaction, and improvements in patient care. These benefits can help payers improve gaps in care and get beneficiaries necessary medications in minutes instead of days, the survey's authors suggested.
"There's no doubt that manual prior authorizations negatively affect providers and patients alike, and that means it's time for a change," the survey said. "Standardization and real-time electronic prior authorization can fix most of the issues raised by survey respondents."
Improving clinical validity, continuity of care, and administrative processes
Prior authorizations typically require strict clinical approvals and informational reviews.
Payers can improve clinical validity confirmation, reduce interrupts in continuity of care, and streamline administrative processes through prior authorization policy changes, according to AMA and several provider organizations.
READ MORE: How Process, Outcome Measures Contribute to Population Health
In a document laying out suggested reforms, AMA urged payers to ensure that prior authorization prescription programs are based on up-to-date clinical information as well as cost data.
Prior authorization programs that intend to steer individuals away from using higher-cost drugs may lower prescription spending at the expense of patient safety. Programs should also have step therapy overrides in case beneficiaries experience adverse side-effects to specific substances, AMA said.
Payers should try to avoid policies changes that would impede a beneficiary's medication treatments or add other restrictions during the prior authorization process.
AMA suggested that payers should eliminate redundant approval processes for patients participating in step therapy programs and that patients should not have to retry failed therapies based on benefit restrictions. Cumbersome step therapy processes can potentially keep patients waiting for extended periods of time to receive appropriate therapies.
Payers should communicate with providers about expediting appeals for prior authorization treatments depending upon a patient's healthcare status, such as during emergency situations.
READ MORE: Member Engagement, Medicare Advantage Growth Top 2018 Payer Trends
Payers should try to process prior authorization and step-therapy override requests exclusively through standardized electronic transactions for pharmacy and medical services benefits.
The implementation of alternative prior authorization programs may also reduce approval burdens. Payers can create preferred provider programs that are a clinically-based alternative to prior authorization. These alternative programs allow the most trustworthy and dependable providers in their network to facilitate their own prior-authorization program for specific clinical needs.
Payers that operate with providers in accountable care models, and related agreements that share financial risk, should exempt providers from prior authorization and step-therapy requirements for services covered under the health plan's benefits, the AMA added.
Providers within ACOs or other types of alternative payment models are already given incentives to lower costs, so AMA suggested that prior authorization is unnecessary in these healthcare agreements.
How commercial payers are addressing these concerns
A number of commercial payers have already announced adjustments to their prior authorization policies after soliciting provider feedback and identifying flaws in previous policies.
BCBS of Tennessee partnered with a pharmacy benefit manager to waive prior authorization requirements on specialty medications for patients during inpatient stay, in an emergency room, or in an observation room setting.
The payer also changed policies so that providers could submit requests through a provider portal. BCBS of Tennessee eliminated prior authorization faxes to ensure that an increased use of telephone and online services delivers faster prior authorization responses.
"Our goal is to further promote appropriate utilization for these medications and decrease the number of errors found in claim submissions in regards to the number of units being billed," BCBS Tennessee said. "This program will enable BlueCross to further support physicians' treatment plans that are consistent with consensus and evidence-based best practices."
Humana has also taken action by updating its online prior authorization tool to allow providers to submit more prior authorization documents to increase the speed of approvals. The tool also allows for immediate response times from Humana employees and lets a provider track a prior authorization process.
Aetna has waived prior authorization requirements for buprenorphine medications that treat opioid-abuse conditions such as overdoses in a larger effort to improve patient safety of their beneficiaries.
Payers that leverage provider suggestions and innovative technologies can reduce patient safety risks and ensure beneficiaries populations receive needed medications in a timely and efficient manner.