How to Address Medicare Advantage Beneficiary Disenrollment
Medicare Advantage represents a significant financial opportunity, but how can payers prevent disenrollment and keep their plans strong?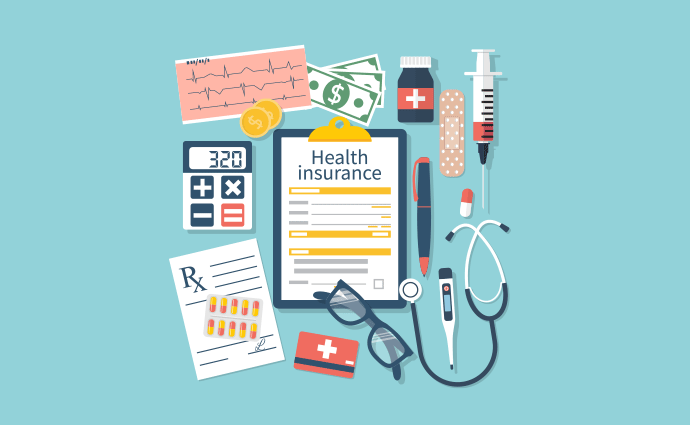 Source: Thinkstock
- Medicare Advantage is a growing market and an attractive opportunity for payers to offer quality plans to older beneficiaries. Competition is increasing in the MA environment, and beneficiaries have more options than ever to meet their coverage needs.
With more choice comes higher rates of disenrollment as members select the most valuable plans for their particular situations.
Medicare Advantage members have an opportunity to switch Medicare Advantage plans, or outright disenroll from all MA offerings, during the annual Medicare Advantage disenrollment period (MADP). The MADP takes place between January and February and allows a beneficiary to leave MA plans or enroll in a Part A or B plan.
In 2014, 22 percent of the Medicare Advantage market experienced enrollment turnover in some form, says the Kaiser Family Foundation. Of that 22 percent, half voluntarily switched their Medicare Advantage plan between 2013 and 2014.
How can payers ensure that MA beneficiaries remain enrolled in their health plan options?
Why do beneficiaries leave their MA plans?
READ MORE: How Payer Philanthropy Can Address Social Determinants of Health
The Government Accountability Office (GAO) found that many Medicare Advantage members choose to leave their health plans because they are sick.
MA beneficiaries in poor health are 47 percent more likely to disenroll from their plan than healthier members. GAO believes that this is because certain health plans are not providing adequate healthcare services during times of illness.
"When beneficiaries in poor health are more likely to disenroll than those in better health—which we refer to as health-biased disenrollment—it may indicate that those beneficiaries could be facing problems with access to care or the quality of services provided," GAO said.
High care costs also play an important part in MA disenrollment.
GAO found that 28 percent of beneficiaries left a health plan because of high costs. Cost-sharing commitments were particularly worrisome for beneficiaries who switched coverage.
READ MORE: 10% of Medicare Advantage Members Receive Chronic Care Reminders
In addition, limited provider choice and insufficient information about prescription drug benefits also causes individuals to leave or switch their MA plans.
Twenty-five percent of MA enrollees left their health plans because their preferred provider or organization was not covered. Sixteen percent disenrolled because they were unsure about drug benefits or did not have any prescription benefits at all.
A Brookings Institute analysis found that beneficiary concerns with the quality and variety of MA options may also influence disenrollment decisions.
Medicare Advantage plans that have poor star ratings must inform beneficiaries about lackluster performance.
Poorly rated plans are also highlighted on the Medicare website.
READ MORE: How Do Medicare Advantage, Medicare Supplemental Insurance Differ?
"These plans also are designated with a special symbol that looks like a caution sign; an upside-down red triangle with an exclamation point inside of it," the Brookings research team said. "Additionally, if beneficiaries are enrolled in a plan that gets 1 or 2 stars for three years in a row, Medicare mails them a letter to make them aware of the plan's poor performance."
Customer satisfaction may also play a role in disenrollment because the Medicare Advantage industry as a whole performs poorly in consumer satisfaction and engagement.
A recent JD Power study found that Medicare Advantage plans struggle to provide useful information to MA plan members and aren't doing enough to support positive decision making.
"The combination of ineffective enrollment materials, incorrect provider directories and lack of communication throughout the year can negatively influence members' understanding of what a plan will cover, what resources are available, incurring charges associated with uncovered services/treatments and visiting out-of-network providers," JD Power said.
How payers can retain Medicare Advantage members
Beneficiary education and effective engagement strategies can help payers curb disenrollment from MA plans by addressing a critical problem in the MA market.
Improving customer service capabilities can equip beneficiaries with plan information that leads to better personal health decision making. Customer service tools like digital chatbots and on-demand purchasing platforms can help members quickly learn about plan information. Payers should also develop marketing materials that address what benefits are covered and which providers are part of the plan's network.
Benefit packages should be geared towards the major challenge of the MA population: chronic disease management. Tailoring preventive care benefits for specific member needs can help prevent chronic diseases from becoming too costly for both the member and payer to manage.
Payers may also want to provide drug coverage and supplemental benefits to members with MA prescription plans.
Medicare Advantage allows a payer to offer MA plans with drug benefits, that cover cost-sharing and copays for their members. As prescription prices continue to rise, consumers may be seeking out coverage that can help them cope with high costs.
Payers have ample opportunity to participate in a growing Medicare Advantage market but need to continually address beneficiary needs. Creating a more inclusive and consumer-friendly health plan option may help payers gain a competitive edge over other MA plans.