How to Create Balanced Risk Pools that Lower Premiums
Payers and related stakeholders must account for the consumer and policy factors that can balance risk pools and lower enrollee premiums.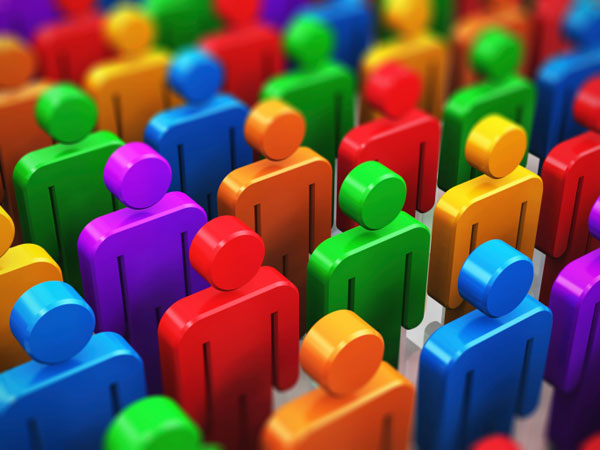 Source: Thinkstock
- Payers have been increasingly challenged to manage the high cost of healthcare while lowering the premiums their beneficiaries pay. Creating balanced risk pools that benefit medically complex individuals while also serving healthier consumers is a key component of keeping costs under control for all parties.
Risk pools are groups of individuals across the medical complexity spectrum, which allow both private and public payers to potentially offset the cost of sicker individuals with higher medical expenses with premiums from healthier individuals with lower utilization rates.
However, if risk pools become unbalanced when there are more sick, costly beneficiaries than healthy ones, then costs rise for payers and their beneficiaries.
Unbalanced risk pools can lead to significant financial losses for payers, such as Blue Cross Blue Shield of Minnesota. In 2016, the payer cited improperly balanced risk pools as a contributor to losses of $322.4 million.
"The high cost of health care has translated to a significant jump in premiums, and the size of the individual market in Minnesota has decreased by one-third since 2014 – a trend we clearly need to reverse," said BCBS of Minnesota President and CEO Michael Guyette.
READ MORE: How Payer Philanthropy Can Address Social Determinants of Health
"The dollars coming in, via premiums, aren't covering the dollars going out in payments to hospitals, physicians and drug companies."
To help manage risk pools, payers and state insurers can make adjustments to the composition of risk arrangements and create programs that protect them from catastrophic healthcare costs.
What payers can do balance risk pools
According to the American Academy of Actuaries (AAA), lowering provider payment rates may help improve the costs of beneficiaries within high-risk pools. But providers may be less willing to treat these patients since they can receive higher payments for lower-risk individuals.
Other methods to maintain traditional high-risk pools include adding federal oversight that enhances the management of predominantly state-run risk pools, creating risk-pool mobility so individuals can transfer if they become less risky, and creating funding sources for risk-pools based on payer assessments.
READ MORE: As ACA Debate Lingers, Non-Marketplace Members Present Risks
AAA also suggests that high-risk pools can be adjusted based on healthcare spending and health conditions of the beneficiaries in them.
"The use of high-risk pool reimbursement (versus traditional risk pool reimbursement) would limit the risk to insurers of high-cost outliers," AAA said. "As a result, insurers could reduce the risk margins incorporated into the premiums. In addition, especially in the case of external funding, the need for commercial stop-loss reinsurance could decline, further decreasing premiums."
Internally, health plans can also utilize cost-management strategies that make coverage more affordable for beneficiaries.
In a Willis Watson Towers survey of employer-sponsored health plans, executives said that they are promoting the use of innovative and mobile healthcare delivery systems like telemedicine, re-evaluating provider networks, and personalizing employee engagement with health plans to manage costs.
Payers must understand that tailoring cost-management to their unique beneficiary populations is critical, since not all beneficiaries will benefit from the same changes and not all strategies create similar payer returns.
READ MORE: Payers Driving Value by Promoting Connected Care Models
"Employers understand that there is no single strategy for success when it comes to healthcare, and it is critical to engage employees through education and communication that will create a win/win," said Catherine O'Neill, a senior healthcare consultant at Willis Towers Watson.
"The most effective health programs will include a broad range of strategies that encompass employee and dependent participation, program design and subsidy levels, and plan efficiency."
Payers must also be able to provide health plans and coverage that are valuable to healthy, financially stable beneficiaries that don't qualify for federally subsidized insurance.
Since the ACA requires that payers can't deny coverage from individuals with pre-existing conditions and related health concerns, payers rely on healthy individuals to keep their healthcare costs and premiums from dramatically rising.
A team of researchers from Michigan State University and the Urban Institute found that pricing coverage based on healthcare risk can keep premiums and payer costs from skyrocketing because it will attract those health, less-risky enrollees.
"To sustain recent gains in coverage or expand on them, efforts to price coverage based on risk and thereby attract healthy enrollees must be coupled with subsidies for people who would otherwise face high premiums and cost-sharing obligations relative to income," the team concluded.
How policymakers can help balance risk pools and keep premiums, participation stable
Policymakers are incredibly important when it comes to balancing risk pools, because federal subsidies, state stabilization programs, and enrollment policies can encourage insurers to remain in markets with high-risk pools that maintain premiums.
In a separate report, AAA noted that programs like reinsurance can help address the high cost of chronic conditions.
Reinsurance, when funds are contributed from lower-spending market insurers to be used for high cost beneficiaries, can be effective in payer participation in risk pools.
AAA cited the successes of the Alaska Reinsurance Program (ARP), which provides payments to insurers for individual enrollees who have one or more of 33 identified high-risk conditions. The ARP has helped Premera, Alaska's only marketplace insurer, reduced their growth in premiums from 40 percent to 10 percent.
In September of this year, the Minnesota Department of Insurance also received approval to create a reinsurance program through a 1332 State Innovation Waiver. HHS reviewed the state's application materials and found that reinsurance would lower individual market premiums.
"The main goals of Minnesota's reinsurance program are to reduce premium rates from where they would be without the program and to encourage healthy people to participate in the individual market," the state's insurance office said in an actuarial analysis of the program.
Maintaining federal subsidies like the ACA's cost-sharing reductions also help to balance risk pools by covering the cost of prescriptions and provider visits for low-income beneficiaries.
The funds increase access to consumer healthcare, yet may be threatened based on the repeal and replace actions of policymakers in Congress.
"Cost-sharing reductions are used to help those who need it most—low and moderate-income consumers," AHIP said in a statement to Congress.
"These funds, which are built into their benefits, reduce their out-of-pocket costs such as copayments and deductibles when they receive care," AHIP continued. "Without these funds, consumers' access to care is jeopardized, their premiums will increase dramatically, and they will be left with even fewer coverage options."
Other federal subsidies include programs like CHIP, which provides subsidized health insurance for children, as well as premium tax credits in individual marketplace.
AAA suggested that reinforcement of the individual mandate may be key in making sure that individuals are actively enrolling in health plans, but current legislative efforts may be doing the opposite.
"The mandate, especially in conjunction with the premium and cost-sharing subsidies, likely increases enrollment above what it would otherwise be," AAA said. "Strengthening the mandate, through higher financial penalties or stricter enforcement, could increase its effectiveness."
AAA sees continuous coverage requirements and auto-enrollment, which has proven successful in boosting participation in retirement savings plans, as two options worth exploring. The group also views balancing the mandate penalty as a critical measure towards active reinforcement.
Balancing risk pools will allow private, public, and employer-based payers the ability to maintain premiums, costs, and take care individuals without sacrificing insurance options for the sickest individuals.
"Actions need to be taken to reduce legislative and regulatory uncertainty and to improve market stability," AAA said.
"Continuing uncertainty could lead to additional insurers exiting the market, leaving consumers with fewer insurance choices—or none at all. Improving the market would entail policymakers funding CSR reimbursements, enforcing the individual mandate, directing external funding to offset premiums, and avoiding destabilizing actions."