IL Payers File Pharma Lawsuit Over Opioid Prescription Costs, Safety
A coalition of Illinois payers has filed a lawsuit against prominent pharmaceutical companies for damages related to opioid prescription costs and patient safety risks.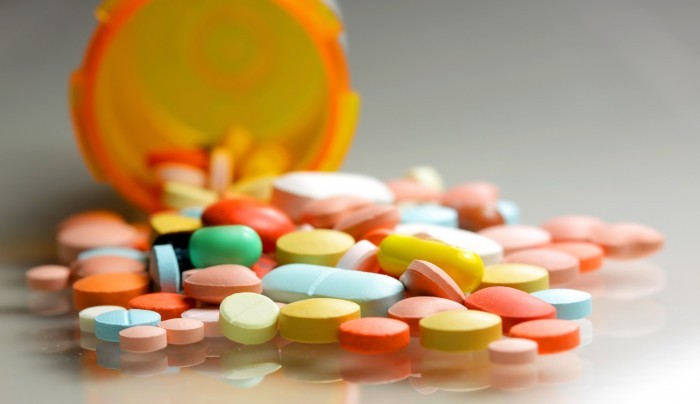 Source: Thinkstock
- A coalition of Illinois payers has sued prominent pharmaceutical companies in a lawsuit that argues the companies are responsible for a spike in opioid prescription costs and patient safety risks.
The Intergovernmental Risk Management Agency (IRMA) and Intergovernmental Personnel Benefit Cooperative (IPBC) seeks financial compensation from companies including Allergan, Johnson & Johnson, and Purdue Pharma for overprescription of opioid-based medications. The lawsuit filed in the Cook County Circuit Court contends that pharmaceutical manufacturers engaged in aggressive marketing campaigns that led to mass overprescribing of opioids.
The insurers estimated that in 2015 eight million opioid prescriptions were filled, which equates to 60 prescriptions per 100 people.
The groups are also suing multiple provider organizations for their involvement in the rapid rise in opioid access for IRMA and IPBC beneficiaries.
The suit alleges that providers and expert groups, including the American Pain Society and American Academy of Pain Medicine, promoted unsafe prescribing habits that led to opioid addiction and overdose.
Both IRMA and IPBC believe that both the financial and human welfare cost of the opioid crisis' effect on their members was a direct result of actions taken by the defendants.
"This lawsuit is about real costs incurred directly as a result of the opioid epidemic. We have seen fully employed, respectable public employees with work injuries who were prescribed opioids unnecessarily and became addicted, ultimately rendering them unable to return to work and costing our members millions," said IRMA Executive Director Margo Ely.
"Opioid abuse and addiction has cost our members through not only lost productivity, but very sad stories of lost careers and lives."
The payers argue that the manufacturers in question attempted to increase their profits by unnecessarily promoting the use of opioids for long-term, non-cancer-related pain.
Pharmaceutical manufacturers allegedly funded favorable research and studies to promote opioid prescribing for long-term pain. IRMA and IPBC contend that opioid manufacturers also provided large funding sums to provider advocacy organizations to encourage more providers to prescribe opioids in greater quantities than clinically appropriate.
"The market for short-term pain relief is significantly more limited than the market for long-term pain relief," the lawsuit says.
"Manufacturer defendants recognized that if they could sell opioids not just for short-term pain relief but also for long-term chronic pain relief, they could achieve blockbuster profits. In order to do so, they knew that they needed to convince doctors and patients that long-term opioid therapy was safe and effective," the payers continued.
"The defendants knew that their goal of increasing profits by promoting the prescription of opioids for chronic pain would lead directly to an increase in healthcare costs for patients, healthcare insurers, and healthcare payers like plaintiffs."
The suit also alleges that two suburban providers were primarily responsible for the increase in access to opioids for their beneficiaries.
The payers claim that Paul Madison and Joseph Giacchino, two providers based in the greater Chicago area, operated "pill mills" and prescribed opioids to beneficiaries at high volumes with little-to-no clinical guidance.
IRMA and IPBC emphasized that their lawsuit is the first payer-led litigation in Illinois against opioid manufacturers and prescribers. More insurers could initiate legal contests if they believe manufacturers and providers engaged in practices that increased opioid safety risks for patients.
"As a taxpayer-supported health insurance provider to public entities across Illinois, we have a fiduciary obligation to aggressively seek to recoup the millions of dollars in claim costs that have been wasted due to overprescription of opioid medications and addiction treatment," said IPBC Executive Director Dave Cook.
"The impact of long-term opioid use and abuse has been significant to our organization financially, and to many of our members who have suffered as a result of defendants' egregious behavior."