Insurers Notch Legal Wins in Cost Sharing Reduction Fights
Four health insurers have secured legal victories in their battle to recover cost sharing reduction reimbursements, but the federal government isn't done fighting just yet.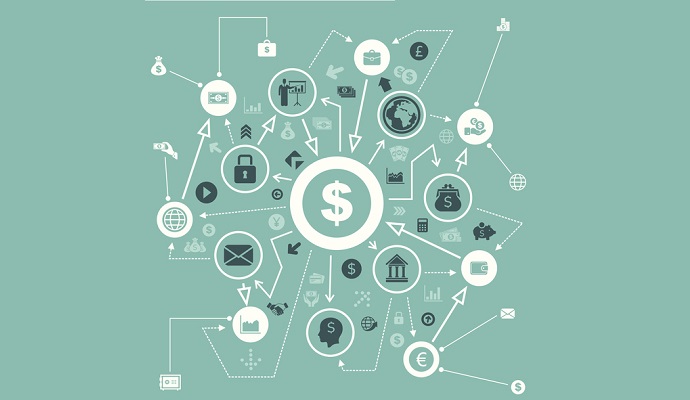 Source: Thinkstock
- Multiple court cases have been decided in the favor of insurers looking to recoup millions of dollars in cost sharing reduction (CSR) payments withheld by the Trump Administration in 2017.
Health payers have fought vigorously against the cuts, which have contributed to rising premiums and instability in the Affordable Care Act insurance marketplace – four separate decisions in federal courts last week indicate that their efforts may not be in vain.
In one case, Margaret Sweeney, Chief Judge of the United States Court of Federal Claims, ruled that Common Ground Healthcare Cooperative is entitled to recover the unpaid CSR reimbursements, and that the government is obligated to pay them.
"The statutory provision governing cost sharing reductions sets forth an unambiguous mandate: 'the Secretary [of HHS] shall make periodic and timely payments' to insurers 'to the value of the reductions' made by the insurers," Sweeney wrote.
Sweeney dismissed several arguments from the government about the intent of Congress when drafting the ACA and the legality of mandating the payments to begin with.
READ MORE: Payers Sue to Collect 2017 Cost Sharing Reduction Payments
She also struck down the idea that "silver loading," or artificially inflating the price of benchmark plans to accrue more premium tax credits, should be used as evidence that Congress "did not intend to provide a statutory damages remedy for the government's failure to make the cost sharing reduction payments."
"Defendant does not identify any statutory provision permitting the government to use premium tax credit payments to offset its cost sharing reduction payment obligation (even if insurers intentionally increased premiums to obtain larger premium tax credit payments to make up for lost cost sharing reduction payments)," stated the opinion.
"Nor does defendant identify any evidence in the Affordable Care Act's legislative history suggesting that Congress intended to limit its liability to make cost sharing reduction payments by increasing its premium tax credit payments."
Sweeney ruled that the Secretary of HHS is required to reimburse insurers for lost CSRs, "and his failure to make such payments is a violation of that duty that deprives the insurers of money to which they are statutorily entitled."
In a separate case pitting Maine Community Health Options against the US government, and a third between the government and Community Health Choice of Texas Sweeney ruled similarly in favor of the insurers, again dismissing the idea that silver loading is intended to compensate for the lack of CSR payments.
READ MORE: Health Plan Cost Sharing, Deductibles Outpace Members' Wage Growth
CMS has recently signaled an interest in ending silver loading, which it acknowledges is a direct response to eliminating the CSRs.
"Silver loading is the result of Congress not appropriating funds to pay CSRs, with the result being an increase to the premiums of benchmark plans used to calculate premium tax credits, and the federal deficit," said CMS in a request for information released in January.
"The Administration supports a legislative solution that would appropriate CSR payments and end silver loading. In the absence of Congressional action, we seek comment on ways in which HHS might address silver loading, for potential action in future rulemaking applicable not sooner than plan year 2021."
One final legal case, overseen by Judge Thomas Wheeler in the US Court of Federal Claims, also found the government liable for paying CSRs, framing the lack of payment as a breach of contract.
The judge ruled in favor of L.A. Care Health Plan of California, finding that "government violated the express terms of the ACA and implementing regulations which require full, advanced CSR reimbursement payments."
READ MORE: AHIP, AMA, AHA to Congress: Fund Cost Sharing Reductions to 2019
"The Court finds that the ACA, its implementing regulations, and the circumstances surrounding their passage created an implied-in-fact contract between the Government and L.A. Care. The Government has since breached that contract," Wheeler explained.
"Whether a statute creates a commitment and whether there are funds available to honor that commitment are two independent inquiries," Wheeler said, echoing Sweeney's arguments in favor of the health plan plaintiffs.
The plan is seeking close to $6 million in damages from the federal government, which architected similar arguments around Congress's intent, or lack thereof, to fund the payments.
However, the plan is intending to change its complaint to account for a total of $64 million in unpaid CSRs for both 2017 and 2018, according to Katie Keith of Health Affairs.
Other plans involved in the cases are also seeking millions in unpaid reimbursements from 2017 and 2018.
The federal government is not likely to take the rulings lying down. Other appeals for similar cases are already in the works, and one is waiting for the Supreme Court to decide whether or not to hear arguments.
As the various cases wend their way through the legal system, however, premiums are continuing to rise.
Silver-loading can only do so much to control costs for consumers, and other efforts by the Administration to weaken the Affordable Care Act are taking their toll on the pockets of health plan beneficiaries.
The uninsured rate is at a 4-year high, reported Gallup at the end of January, with women, young adults, and low-income individuals among the most likely to have lost coverage in recent months.
It may take months for a resolution to the ongoing fight around CSR payments, and much longer for any recovered funds to trickle down to consumers in a tangible way. Payers should carefully watch the progress of these court cases, but should also plan to control premiums in other ways to retain beneficiaries in the short term.