Large Employers Aim to DRIVE the Expansion of Value-Based Care
Large employers have seen success with value-based care, and hope their lessons learned will inform the rest of the health insurance industry.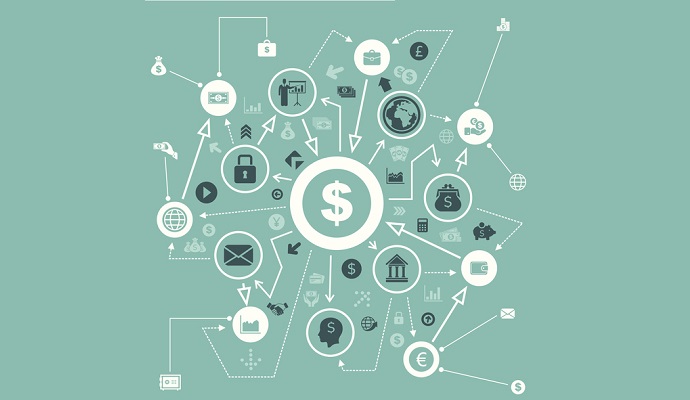 Source: Thinkstock
- Large employers are deeply invested in bringing down healthcare spending rates, and have embraced value-based care strategies for ensuring that their employees stay as healthy and productive as possible.
As care costs continue to rise across the industry however, employers believe that more can be done to bring greater efficiency and higher quality into both the public and private insurance environments.
To promote this view, the ERISA Industry Committee (ERIC) and the Pacific Business Group on Health (PBGH) have created the DRIVE initiative, a national partnership designed to expand the use of value-based purchasing in programs, such as Medicare Advantage, that are in need of innovative cost-reduction strategies.
"Large employer groups have grown frustrated of high cost and inconsistent quality of the total healthcare system," said Bill Kramer, MBA, Executive Director of National Health Policy at PBGH, in an interview with HealthPayerIntelligence.com. "We need Medicare to work alongside large employers with better ways to pay doctors, reward them for the quality of care, and [have doctors] be accountable for costs."
"Public payers also have to encourage appropriate benefit design that choose to seek out the best providers and the best treatments. That is necessary to improve the quality of care and transform the delivery of care."
READ MORE: Key Steps for Payer Success in Accountable Care Organizations
DRIVE recently shared its suggestions with Congress during a House Ways & Means Health Subcommittee hearing on Medicare Advantage and care coordination. The organization's testimony included three major suggestions for fine-tuning the process of value-based care adoption.
Improving medication use to manage chronic diseases
Chronic diseases account for a significant proportion of payer spending, and present some of the industry's biggest patient management problems.
"We believe chronic disease management is key to improve health and save money," said James Gelfand, the Senior Vice President of Health Policy at ERIC.
DRIVE employers have successfully partnered with providers to identify high-value specialty medications that were most effective for chronic conditions such as arthritis, HIV, and multiple sclerosis, the group's testimony says. Employers were then able to adjust their cost-sharing strategies to make the use of these therapies more often, since maintaining a patient's health is less expensive than paying for crisis care.
READ MORE: Can Healthcare Payers Inspire ACOs to Take on Two-Sided Risk?
Gelfand believes that employers could manage chronic conditions even more effectively with a few changes to the regulations surrounding health savings accounts (HSAs), as well.
"Unfortunately, because of the rules surrounding savings accounts employers cannot cover certain treatments with first dollar coverage prior to the individual hitting the deductible," he said. "We'd like to change the rule so an employer can cover, for instance, insulin for a diabetic or inhalers for an asthmatic."
Using high-performing providers that meet quality care standards
Performance benchmarking and quality goals are foundational elements of value-based care, and are critical for helping payers and employers ensure that their beneficiaries are receiving the best possible services.
Stakeholders should encourage employees to select care providers with high quality ratings for a given procedure or condition, DRIVE says, by providing a financial incentive to employees who choose to receive care from those providers.
READ MORE: Opioid Use Fell 32% in CA BCBS Prescription Drug Safety Program
"A good example of the use of value-based insurance design is the Employers' Centers of Excellence Network (ECEN), which is managed by the PBGH on behalf of large employers," the testimony reads. "If an employee or family member chooses to receive care at one of the designated centers of excellence, the deductible and coinsurance are waived. As a result, program participation has been very high."
Results from the ECEN include improved patient outcomes with lower rates of preventable complications, improving quality of life overall for patients, healthcare cost savings.
But quality metrics are difficult to define and agree upon, pointed out Kramer. He says the industry needs to have concrete metrics and benchmarks in place to strengthen value-based agreements in healthcare.
"If we can't measure quality, then we can't pay for it," he said.
For procedures such as hip and knee replacements, which tend to be more or less standardized in their approach, bundled payment may help to define the parameters of care, added Kramer.
"Bundles total accountability for the total cost and outcome of care from these procedures," he said. "We believe it's a catalyst to transform care throughout the entire [healthcare] system."
Risk-sharing is another promising approach for improving quality while reducing costs, said Gelfand.
"Providers have to take on risk," he said. "When they give superior service, they get a superior reward. If they give a worse service, then they get a hit. It has to be a two-way street to truly create a system that puts the patient's health first."
Participating in workplace wellness programs
An employer can create wellness programs to help employees quit smoking, complete health risk assessments, conduct biometric screenings, and take part in a disease management program.
Promoting wellness and preventative care strategies is a productive way to keep patients out of the hospital and doctor's office while producing only marginal costs.
"By providing incentives to obtain preventive care and adhere to wellness visits and treatments such as medications to control blood pressure or diabetes at low to no cost, private-sector employers save money by reducing future expensive medical procedures," the DRIVE testimony reads. "And, employees are living happier and healthier lifestyles."
These three action items can help align employer groups and public payers to promote value-based care, lower healthcare costs, and improve the quality of care for patients inside and outside of healthcare facilities, Gelfand and Kramer said.
"With ERIC, we can help to influence policymakers in the regulatory arena as well as the legislative arena," Kramer said. "And so we take lessons learned from large employers [with innovative payment models] and use that to inform policy."
"We welcome people who have the same goals that create an echochamber to roll the ball, ultimately, in improving the quality of healthcare," said Gelfand.