Latest Medicare Fraud Schemes Targeted $139.4M via Kickbacks
The latest string of Medicare fraud schemes targeted $139.4 million through bribes and provider kickback schemes.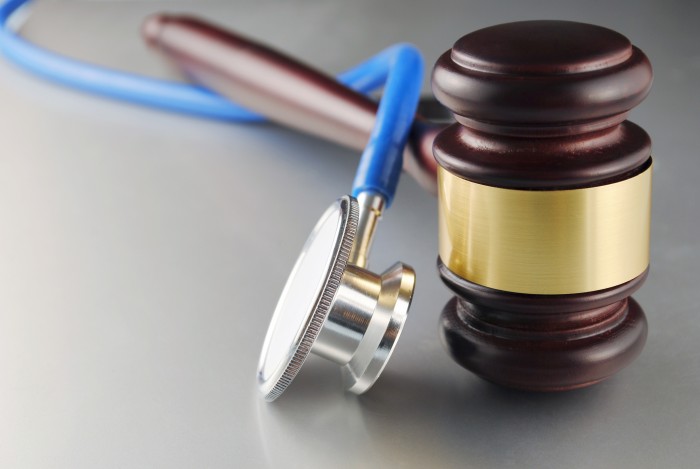 Source: Thinkstock
- Three Medicare fraud schemes in recent weeks have targeted a total $139.4 million, which led the Department of Justice (DoJ) to seek multiple convictions and a combined 33 years in prison sentences.
Each of the schemes involved the use of provider kickbacks, a popular criminal activity in healthcare, to entice healthcare professionals to inappropriately redirect clients and beneficiaries to specific healthcare businesses.
Law enforcement officials began their crackdown on Medicare fraud earlier in the year with a mix of provider convictions and settlements involving roughly $3 million dollars.
Combating healthcare fraud continues to be a top priority for law enforcement officials because of the dangers it presents to vulnerable beneficiaries in the Medicare program, as well as the potential to recover billions in Medicare spending. [LS1]
Detroit provider sentenced to six years in prison for $10.4 kickback scheme
Mahmoud Rahim, MD, of West Bloomfield, Michigan was sentenced to six years for his role in a scheme to defraud Medicare $10.4 million. The case involved kickbacks for unnecessary electromyogram (EMG) tests and physical therapy tests.
Rahim was convicted of one count of conspiracy to commit healthcare fraud, one count of wire fraud, two counts of receiving healthcare kickbacks, and had to personally forfeit $1.69 million.
The FBI, HHS, and OIG investigated the case earlier this year which led to a guilty plea from co-conspirator Janet Nahkle, 58, of Dearborn, Michigan during June 2017. Nahkle was subsequently sentenced to 18 months in prison.
$63 million in home health care fraud lands Miami-area man a five-year prison sentence
Samuel Konell, 70, of Boca Raton, Florida, was sentenced to five years in prison for his role in a home health care scheme that defrauded Medicare $63 million.
Konell and eleven other co-conspirators caused the submission of false and fraudulent claims to Medicare through kickbacks that were medically unnecessary, were not eligible for Medicare reimbursement, or were never provided by Greater Miami Behavioral Healthcare Inc.
Konell hid the payments by using Greater Miami to provide a salary through the kickbacks, and was paid a flat rate based on the number of individuals he referred from the Miami-Dade court to Greater Miami. Konell additionally admitted patients for partial hospitalization program (PHP) services even though he knew the patients didn't qualify for PHP service.
Konell was convicted of one charge of conspiracy to defraud the United States and to receive healthcare kickbacks. Konell also had to personally forfeit $9.9 million and a personal money judgement over $400,000.
The case was investigated by the FBI, HHS, and OIG with supervision from the Medicare Fraud Strike Force and the US Attorney's Office for the Southern District of Florida.
Owner of multiple home health agencies sentenced to 20 years in prison for $66 million in Medicare fraud
Rafael Arias, 52, of Miami received a 20 year prison sentence for his role in a Medicare kickback scheme that used his network of 20 home health agencies to host an elaborate kickback scheme.
Arias and fellow co-conspirators recruited individuals to represent his home health agencies in order to hide Arias's identity as the criminal group paid illegal bribes and kickbacks to patient recruiters to refer patients to these agencies.
Additionally, Arias admitted that he submitted false and fraudulent home healthcare claims for Medicare beneficiaries that did not qualify for many services.
Arias now has to forfeit $66.4 million in restitution and is convicted of one count of conspiracy to commit healthcare fraud and wire fraud.
Law enforcement officials involved in the case stated that Arias's scheme and convictions represent a warning for other would-be criminals who would defraud public payer programs like Medicare.
"Today's sentencing sends a clear message to anyone who is considering defrauding the Medicare system: You will not only be caught, prosecuted, and sent to prison, but you will also have to pay back all of your ill-gotten gains," said Acting Assistant Attorney General John P. Cronan.
"Arias assumed that in Medicare fraud lay a path to riches," added Special Agent in Charge Shimon R. Richmond. "Instead he discovered that we are working tirelessly with our law enforcement partners to protect patients and taxpayers while holding criminals accountable for their unlawful actions."
The case was investigated by the FBI and was brought forward by the Medicare Fraud Strike Force and the US Attorney's Office for the Southern District of Florida.