Maine Court to Force Medicaid Expansion Past LePage's Block
A state-level court in Maine is forcing Governor Paul LePage to implement Medicaid expansion that was previously approved in a ballot vote.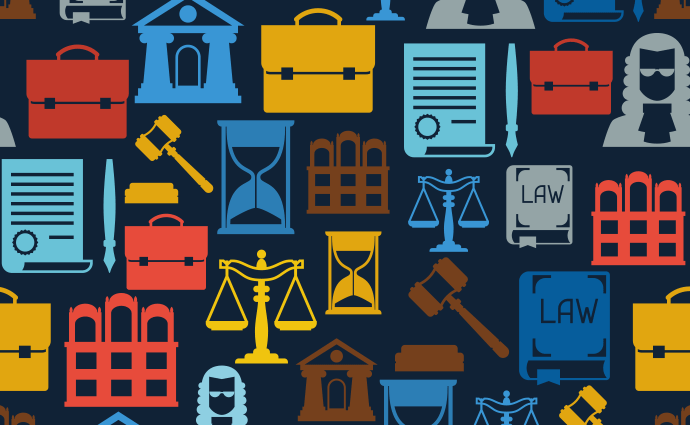 Source: Thinkstock
- A state-level court in Maine has forced Governor Paul LePage (R) and the Maine Department of Health and Human Services (DHHS) to uphold a ballot initiative that implements Medicaid expansion under the Affordable Care Act (ACA).
Justice Michaela Murphy ordered DHHS Commissioner Ricker Hamilton to submit a detailed plan for expansion to CMS by June 11, 2018. DHHS will also have 180 days to administer Medicaid services to people under the age of 65 based on new income eligibility requirements.
The court's main argument is that under the state's constitution, a referendum passed by Maine voters cannot be impeded by DHHS and executive officials.
In addition, the court sided with a group of petitioners that submitted testimony in the Maine Superior Court, which argued that DHHS did not take the appropriate action to begin implementation of the expansion.
The ACA allows states to pass Medicaid expansion that extends eligibility for individuals with incomes at or below 133 percent of the federal poverty line.
READ MORE: How Payer Philanthropy Can Address Social Determinants of Health
The decision by voters will provide nearly 70,000 new beneficiaries with Medicaid coverage by July 2018.
The expansion will provide single individuals just over $16,000 in Medicaid assistance and eligible families of four with $33,000 a year. The expansion's financial supports increase incrementally based on family size, maxing out at $57,022 for a family of eight.
LePage has expressed open disapproval of the expansion in previous statements, and believes that expanding Medicaid eligibility will lead to several financial hardships for the state government.
He previously voted Medicaid expansion down five times, condemned the current Medicaid expansion, and subsequently did not work to implement the new eligibility rules.
"Credit agencies are predicting that this fiscally irresponsible Medicaid expansion will be ruinous to Maine's budget," LePage said. "Therefore, my administration will not implement Medicaid expansion until it has been fully funded by the legislature at the levels DHHS has calculated, and I will not support increasing taxes on Maine families, raiding the rainy-day fund, or reducing services to our elderly or disabled."
READ MORE: ACA's Individual Mandate Boosted High-Income Enrollment Totals
Maine's expansion would make it the 34th state to expand its Medicaid program and follows legislative efforts in Virginia to expand Medicaid eligibility.
Lawmakers in Virginia's General Assembly passed a budget bill that would effectively allow 400,000 Virginians who were previously ineligible for Medicaid benefits to enroll in the program. Governor Ralph Northam (D) is expected to sign the bill, citing an increase in healthcare access for all Virginians under the expansion.
"This budget is the culmination of five years of effort to bring our taxpayer dollars home from Washington and expand Medicaid," Northam said. "As a doctor, I'm so proud of the significant step we've taken together to help Virginians get quality, affordable care."
The lawmaking outcomes in both Maine and Virginia indicate that Medicaid could become an even more influential presence in the healthcare industry.

Healthcare policy experts have continued to address and counter criticisms of the Medicaid program as more organizations and beneficiaries vouch for the beneficial properties the program.
Medicaid coverage strongly correlates to improved preventive care, clinical care, and provider access for adults and children who qualify for benefits, a recent AHIP analysis found. AHIP policy experts determined that Medicaid beneficiaries experienced similar high-quality healthcare experiences as individuals with commercial insurance.
READ MORE: CMS Medicaid Scorecards Increase Transparency, Accountability
Expanding Medicaid coverage would likely help decrease the number of uninsured individual and improve healthcare outcomes for thousands of Americans, the trade organization added.
"Recent studies of people with Medicaid coverage have found they have access to care and use preventive care services at rates comparable to those with commercial insurance; both groups have far better experiences than the uninsured," AHIP said.
"However, some critics of the Medicaid program have raised questions about patient access to care and quality based on several commonly cited studies that include outdated data and/or methodological weaknesses that challenge the validity and generalizability of their conclusions."
In addition, states that don't expand Medicaid will likely have a greater number of uninsured working adults than states that don't expand, according to the Commonwealth Fund.
States that did not expand Medicaid before 2018 had an average working adult uninsured rate of 21.9 percent. By comparison, states that expanded Medicaid before 2018 had an uninsured rate of 11.4 percent within adult groups.
Medicaid expansion remains a hotly contended policy issue between voters and executive officials at the state level. It remains to be seen if voters in other states outside of Maine will use legal procedures or similar referendums for expansion.