Marketing for Short-Term Health Plans May Mislead Consumers
Websites selling short-term health plans often don't provide consumers with the coverage information needed to inform their purchase.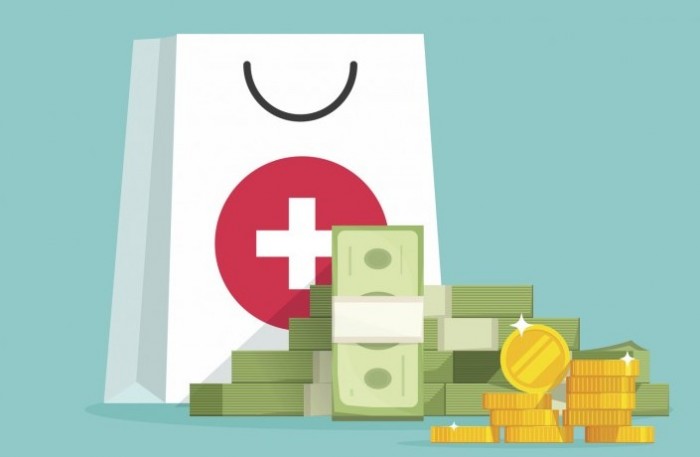 Source: Thinkstock
- Websites and brokers that sell short-term health plans as a replacement for ACA-compliant coverage often fail to give consumers the detailed plan information necessary to inform their purchase, according to a study conducted by the Urban Institute and funded by the Robert Wood Johnson Foundation.
Insurance companies can now sell short-term limited-duration insurance (STLDI) as full-year substitute coverage for traditional health insurance, which has opened up new marketing opportunities for insurers and brokers.
However, STLDI plans can be risky for consumers, because many individuals may buy these plans with the belief that they are as comprehensive as ACA-compliant plans. The growing market also puts new demands on state insurance departments, which are responsible for ensuring consumers are protected.
To evaluate health plan sellers' marketing tactics for short-term plans, the team conducted an online marketing scan in two phases: one occurring before open enrollment, and the second during open enrollment.
Researchers entered four terms into Google, including "cheap health insurance," "short-term health insurance," "Obamacare plans," and "ACA enroll," and evaluated the search results for eight states, including Colorado, Florida, Idaho, Maine, Minnesota, Missouri, Texas, and Virginia.
READ MORE: Employer-Sponsored Health Plans Prove Costly to Consumers
The group then analyzed the first four search results for each state, which are usually paid advertisements.
The team found that in general, consumers are likely to have difficulty obtaining the information they need to make an informed insurance purchase. The findings showed that regardless of the search terms used, companies selling short-term plans dominated the search results.
In addition, lead-generating sites that point consumers to short-term plans or other non-ACA compliant insurance products were the most common search result in every state. Lead-generating sites also provided limited, if any, information about plan benefits, cost sharing, or rates.
Moreover, while short-term plan insurers' websites provided more information about their plans than lead-generating sites, insurers' websites do not appear in top search results.
Prior to conducting the study, researchers theorized that during open enrollment, STLDI insurers and brokers would more actively market their product as a substitute for ACA coverage. However, they found that both during and outside of open enrollment, insurers and brokers marketed their products in the same manner.
READ MORE: AHIP Eyes Solutions to Assist Consumers Shopping for Health Plans
"In general, we found that the plan descriptions, language, images, and other consumer-facing marketing content did not significantly change between Phases I and II of our scan," the team said.
"In both phases, the marketing content encouraged consumers to consider STLDI as a replacement for ACA-compliant coverage."
In addition to analyzing online search results, researchers wanted to assess how state regulators prepared for the new market of short-term health insurance. The group conducted interviews with department of insurance officials in each of the eight states.
The team noted that officials had mixed views about the benefits of the short-term health insurance market.
In several study states, officials expressed concerns about the marketing of short-term plans as a replacement coverage option for ACA-compliant plans, and some were afraid that this new market could cause confusion among consumers. However, most regulators were not overly alarmed about the potential expansion of the short-term health plan market.
READ MORE: Addressing Healthcare Literacy Key to Health Plans Reducing Costs
"A few state regulators voiced concerns that many consumers will not understand what they are purchasing, and that some may mistakenly believe they are buying ACA-compliant coverage," the team said.
To eliminate confusion among consumers, several states said they had issued public advisories and answers to frequently asked questions before and during 2019 open enrollment to help consumers better understand their purchases. These states included Maine, Colorado and Florida.
Officials in Maine have also instructed brokers to improve consumer disclosures, and to ensure consumers are fully aware of the benefits and limitations of their coverage.
In another study state, local brokers complained to state regulators about potential aggressive marketing of short-term plans over the internet and phone. To deter this marketing tactic, the department of insurance is considering a standard disclosure form that all brokers would have to follow when counseling consumers on short-term plans.
While states are implementing methods that may improve the short-term health plan market, the team said that more work may be necessary.
"Our marketing scan suggests that consumers shopping online for health insurance will, more often than not, find websites and brokers selling short-term plans as a replacement for ACA-compliant coverage. These websites and brokers often fail to provide consumers with the detailed plan information necessary to inform their purchase," the researchers concluded.
"Most often, brokers push consumers to purchase a plan over the phone without seeing written information or time to think about the decision. Without oversight of short-term plan marketing, consumers are at risk of being underinsured, with significant financial liability if a high-cost medical event occurs."