Medicaid Analytics Support Social Determinant Incentive Payments
ICD-10 analytics and provider incentive payments are allowing one Medicaid organization to start addressing the social determinants of health.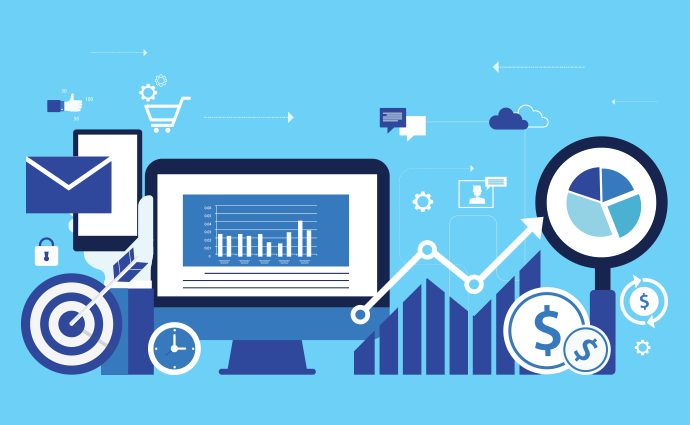 Source: Thinkstock
- Payers looking for innovative ways to control the costs of care have been turning their attention to the social determinants of health, the non-clinical factors that often lead to issues with care access, non-adherence, and the development of chronic disease.

Social determinants contribute to the billions of dollars spent on chronic disease management, yet are rarely addressed sufficiently in the primary care environment due to a lack of data analytics infrastructure and unclear financial incentives for providers to tackle external socioeconomic issues.
For payers such as MassHealth, the Massachusetts Medicaid administrator, taking a proactive approach to analytics, combined with attractive provider incentives, has helped the community start to address some of its opportunities for more savings and better outcomes.
"For some years I had been told by multiple payers that they strongly suspected that these factors were important, but they couldn't just make up a number," said Dr. Arlene Ash, a professor of quantitative health sciences at UMass Medical School.
READ MORE: How Payer Philanthropy Can Address Social Determinants of Health
"They needed a model that would actually quantify the consequences and the implications of social risk factors. So that was our charge. Get some empirical information relating to the additional costs, after you've accounted for medical complexity, associated with social complexity."
Ash and her team from UMass created the Social Determinants of Health Model that allows MassHealth to allocate appropriate funding to providers based on the adjusted risk scores of their socioeconomically vulnerable patients.
Using ICD-10 codes and administrative claims data, the model addresses two of the fundamental problems of analytics for value-based financial purposes.
"For the payer, there is the question of how to collect data considered sufficiently reliable in order to modify payments based on it," explained Ash. "And for the provider organization, the problem is identifying what data is important in the first place - and how to translate that data into knowledge for their own decision-making."
ICD-10 codes offered a promising starting point for standardizing the social determinants of health. With more than 70,000 codes, including the "Z" code series that specifically address socioeconomic issues, such as poverty, homelessness, and food instability, MassHealth could better understand which providers were facing greater numbers of high-risk patients.
READ MORE: Socioeconomic Data Improves Public Health, Payer Programs
But MassHealth didn't want to ask providers to add more codes just for the sake of collecting data, Ash said.
"Up until now, very few providers have ever used the ICD code which says that somebody's homeless, and we know why this is so," she said. "They would just say, 'what would I do differently if I knew that somebody was homeless?'"
"Under this program, the answer becomes much clearer. A provider or an ACO can get an extra $600 or $700 per patient if we know that they're homeless and likely to need more services to compensate for that. Payers will now be paying more money when this information is made visible."
The formula was developed after looking at Medicaid enrollment data from 2013. Patients with costs that exceed $125,000 in 183 days were highlighted as eligible for provider-based incentives.
In an accountable care organization (ACO) contracting with MassHealth for the program, the organization could receive $2500 for an individual with a mental illness or $2300 for a patient battling substance abuse - if they used the right ICD-10 codes associated with these conditions.
READ MORE: Social Determinant Data Key to Successful Risk-Based Contracts
The model also accounts for providers operating in challenging neighborhoods. MassHealth uses a "neighborhood stress score" that incorporates factors like average income and educational level, to allocate extra funding.
Ash and her team can also use administrative data to supplement their knowledge of patient challenges.
"We can look at a population of patients that has at least three distinct addresses," she explained. "From our perspective, that looks like a sign of a chaotic life. So we can flag those individuals for the provider, and the provider can talk to that patient the next time they come in and maybe figure out what their needs are."
Extra incentives don't just provide a very strong motivation to code more comprehensively, but also to help patients overcome their challenges.
"Now that providers have some flags to identify people who are homeless or dealing with some sort of instability, and now that they are getting more money for these people because of their particular problems, maybe providers will try to come up with a systematic way to get these individuals into the right management programs to help them with their needs."
Ash hopes that other payers, both public and commercial will take a similar approach to helping providers cope with socioeconomic stresses.
"We used data that I would think any Medicaid program would have," she said. "The principals here probably apply to any payer. They are all responsible for patients with social and economic vulnerabilities, whether they are private payers or government funded."
"Unless payers start to address the social determinants of health on a large scale, it's going to be essentially impossible to achieve health equity, because the causes of the inequities lie outside the system."