Medicare Bundled Payment Programs Primed to Produce Savings
Medicare's use of bundled payment programs could produce savings and create opportunities for more cost-efficient healthcare with certain policy adjustments.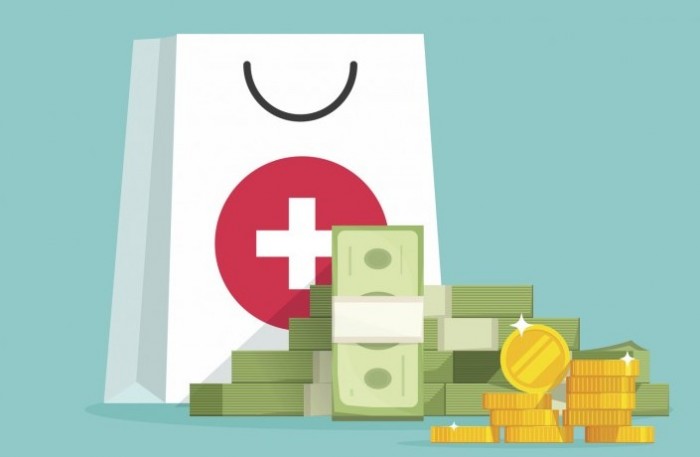 Source: Thinkstock
- Medicare's bundled payment programs are in an opportune position to produce additional savings and create a more cost-effective public payer program with certain revisions, a new white paper from USC Brookings explains.
CMS's current bundled payment programs would achieve greater cost effectiveness by extending acute hospital reimbursement and hospital-based bundled payment episodes, argued John A. Romney, associate professor at the Schaeffer Center for Health Policy & Economics at the University of Southern California and Paul B. Ginsburg, the director of the Center for Health Policy at USC-Brookings Schaeffer Initiative for Health Policy.
CMS operates several bundled payment programs through the Center for Medicare and Medicaid Innovation (CMMI) that addresses different care needs and episodes of payment.
The Bundled Payments for Care Improvement (BPCI) is a set of four voluntary models that rewards providers for 48 episodes of care.
CMS also implemented the BPCI Advanced (BPCI-A) model at the start of 2018 that focuses on a specific subset of BPCI care episodes. Additionally, the agency implemented the Comprehensive Care for Joint Replacement (CJR) Model that bundles provider payments just for complicated knee and joint replacements.
READ MORE: How Payer Philanthropy Can Address Social Determinants of Health
CMS previously launched Episode Payment Models (EPM) demonstration, which was cancelled by former HHS Secretary Tom Price. Currently, many of CMMI's bundled payment programs are based on hospital reimbursement. A few, such as the Oncology Care Model (OCM), are not based on acute hospital care.
The team argued that hospital-based reimbursement needs to be a continued focus for many of CMMI's bundled payment models.
Physician-based payment models could help Medicare drive savings. However, the authors contend that significant revenues within hospitals and large healthcare organizations present a realistic opportunity to experiment with bundles.
"One is the magnitude of revenue flows into most hospitals, which can make sharing of financial risk of bundled payment with the Medicare program more feasible," the authors said. "In addition, episodes that incorporate outpatient care prior to any admission may need to be more customized, for example, with respect to the services that trigger an episode; such complexity would tend to increase the cost of developing a payment model."
In addition, CMMI bundled payment programs could also generate improved savings by extending post-acute care episodic payments within models.
READ MORE: CMS Medicaid Scorecards Increase Transparency, Accountability
Romely and Ginsburg reviewed Medicare Part A and Part B claims within the BPCI and found that post-acute care and post discharge represented 25 percent and 44 percent of spending, respectively.
Spending in anchor hospitals for post-acute care was also manageable, ranging from 16.6 percent in the 10th percentile of cost-effective hospitals to 26.6 percent in the 90th percentile.
"In our view, the substantial share of post-acute care payments in many episodes, together with marked variation in the post-acute care across anchor hospitals, point to a meaningful opportunity for improved performance through hospitalization-based bundled payment," the authors asserted.
"This conclusion is strengthened by evidence that post-acute care drives geographic variation in total per capita Medicare FFS spending."
Romley and Ginsburg additionally determined that CMMI bundled payment programs would benefit with a higher variation mandatory provider models.
READ MORE: GAO: Medicare DME Prior Authorization Programs are Effective
CMS previously discontinued mandatory provider participation of the CJR in certain geographic areas, which Romley and Ginsburg contend would lead to increased participation in bundled payment programs. Having a mandatory model would ensure that providers are enrolled in bundled payment programs for multiple episodes of care.
The authors maintained that mandatory programs are feasible if they offer providers an optimal risk to reward balance, based on the success of voluntary models.
The team found that providers voluntarily participating in BPCI Phase 2 model were mostly treating major joint replacements, pneumonia and respiratory infections, and other respiratory conditions like asthma and COPD. CMMI could create mandatory models for providers based on voluntary participation rates to improve greater bundled payment adoption.
"We encourage CMS and CMMI to make the most of these opportunities by developing and implementing mandatory models that address the needs of both patients and providers," the authors said.
CMMI should also implement risk-adjusted bundles to enhance bundled payment cost-effectiveness, Romley and Ginsburg suggested.
The authors found that risk-adjustment characteristics including age, gender, race, and source of Medicare entitlements created 12 percent variations in bundled payment amounts across BPCI hospitals. Additional risk adjustment policies would help CMMI establish a better baseline of financial resources needed to treat unhealthier patients.
"Risk adjustment is less of a concern when participation is voluntary and payment is tied to a provider's historical performance, so long as patient mix is stable," Romley and Ginsburg said. "Conversely, risk adjustment becomes more critical when participation is mandatory and payment is set to a regional benchmark. The latter scenario applies to mandatory models that CMMI may pursue in the future, while the former is relevant to BPCI and BPCI Advanced."
Romley and Ginsburg concluded their findings by reiterating Medicare's immense potential to use bundles as an effective tool in value-based care.
Bundled payments present an excellent opportunity for payers to manage healthcare costs and promote more efficient spending by adapting from programs and models used by CMMI.