Medicare Fraud Cases Lead to Mix of Convictions, Settlements
The latest Medicare fraud cases from the Department of Justice include charges and settlements involving millions of dollars.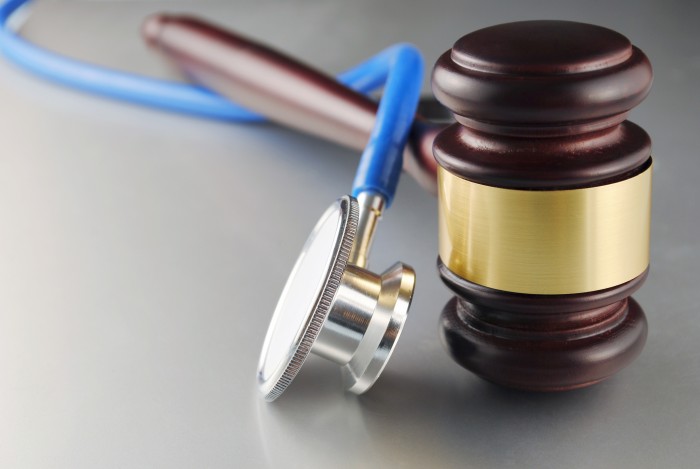 Source: Thinkstock
- The Department of Justice's (DoJ) crackdown on Medicare fraud continued as new investigations led to one provider conviction and two multi-million dollar settlements with provider organizations.
The conviction found a provider guilty of participating in schemes that defrauded the Medicare program through falsely filed claims.
The two settlements resolve allegations of provider violations of the False Claims Act involving the use of provider kickbacks and profit motivations to bolster revenues earned through Medicare reimbursement.
DoJ already recovered $310 million earlier this year in their efforts to combat healthcare fraud. The Department continues to line up provider convictions and settlements from schemes that harm vulnerable individuals and financially strain public payer programs.
Detroit-based podiatrist convicted of submitting false claims to Medicare
Licensed podiatrist Lawrence Young, 70, of Bloomfield Hills pleaded guilty to one count of healthcare fraud and will be sentenced by the Eastern District of Michigan on May 22.
Young engaged in a fraud scheme from 2010 to 2017 by submitting false claims to Medicare for devices called "Unna Boots." Unna Boots are a medicated dressing used to treat post-surgery swelling of a leg or foot. Young admitted to regularly submitting reimbursement claims for the devices even though he knew patients weren't using advanced post-surgery dressings.
In court, Young admitted to submitting more than $1 million in false reimbursement claims.
Law enforcement agencies involved in the case included the FBI, the Office of the Inspector General (OIG), and the Criminal Division's Fraud Section.
Tennessee chiropractor paid $1.45 million to resolve False Claims Act allegations
Matthew Anderson of Lenoir, Tennessee and his chiropractic management company PMC LLC paid $1.45 million plus interest to resolve alleged False Claims Act violations.
The government claimed that from 2011 to 2014, Anderson and PMC had pharmacies submit requests for Medicare and TennCare (the state's Medicaid program) payments for pain killers, including opioids, even though beneficiaries had no clinical need for the prescriptions.
The US also alleged that Anderson caused all four clinics owned by PMC to bill Medicare for upcoded claims on office visits, which effectively overcharged federal reimbursement amounts for these visits.
The government will receive $1,040,275, and the State of Tennessee will receive $163,225 in payments from Anderson and PMC. Anderson and his company also agreed to be prohibited from billing federal healthcare programs for five years. Three of the clinics will forfeit an additional $53,840.
Law enforcement officials commented on the case by reaffirming the dangers of over-prescribing opioids and how they impact the opioid crisis.
"The opioid epidemic has had a crushing effect on patients and families across middle Tennessee," said Derrick L. Jackson, Special Agent in Charge of the U.S. Department of Health and Human Services OIG office in Atlanta. "Pill mills like these billed medically unnecessary services to Medicare and TennCare and contributed to problems of opioid abuse and addiction."
A nurse practitioner at PMC LLC will also pay $32,000 to the government and surrender her DEA registration to settle allegations involving violations of the Controlled Substances Act.
A whistleblower involved in the case will receive $246,500 for their involvement in a cooperative lawsuit with the government.
California urologists paid $1.085 million to resolve Medicare fraud allegations
Dr. Aytac Apaydin and Dr. Stephen Worsham agreed to pay $1.085 million to settle allegations that they submitted false claims to Medicare and violated anti-kickback statutes in the False Claims Act.
The government alleged that Apaydin and Worsham submitted false claims to Medicare for image-guided radiation therapy that was referred and billed in violation of self-referral laws.
The US also alleged that Apaydin and Worsham knowingly influenced other urologists to violate anti-kickback and referral laws for imaging tests. Eight urologists entered into lease agreements with practices owned by Apydin and Worsham, which encouraged the use of false claims and self-referrals for radiology tests. The other urologists agreed to pay the US government $900,000 in a separate settlement.
The investigation was conducted by the Civil Division of the DoJ, the U.S. Attorney's Office for the Northern District of California, HHS, and OIG.