Medicare Fraud Schemes Bring Jail Time, Admissions, Repayments
Federal law enforcement agencies have taken action against providers participating in Medicare fraud, such as jail time and required repayments.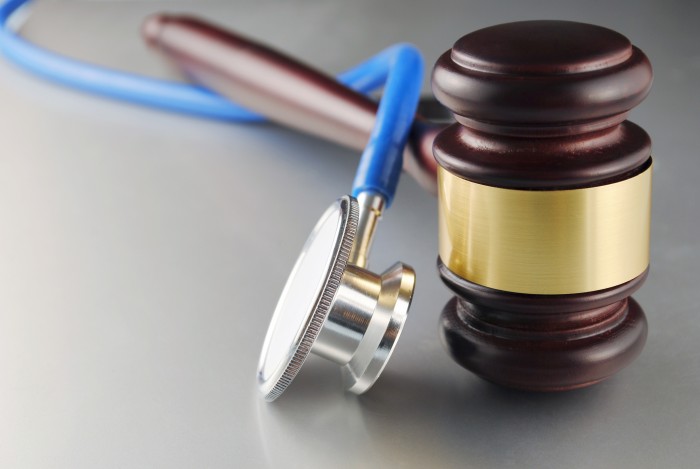 Source: Thinkstock
- Medicare fraud is always a risk for such a large program, but federal crackdowns on waste, abuse, and improper payments are serving as a stern warning to providers who may be considering taking advantage of the system.
The Office of the Inspector General, along with other federal law enforcement entities, have recently acted against a number of individuals accused of defrauding the system.
Medicare fraud conspiracy aimed at $19 million in beneficiary referrals
A provider pleaded guilty for defrauding $19 million from Medicare, that also involved three co-conspirators in the Detroit area.
Abdul Haq, 72, of Ypsilanti, Michigan pleaded guilty to one count of conspiracy to commit healthcare fraud before US District Judge Denise Page Hood. The sentencing is scheduled for May 29, 2018.
Haq and other conspirators referred Medicare beneficiaries to certain third-party home health agencies, laboratories and diagnostic providers even though the referrals were medically unnecessary.
Haq also served as the owner of various pain clinics owned and/or controlled by Mashiyat Rashid, and submitted false and fraudulent enrollment materials to Medicare that did not disclose Rashid's ownership. It was illegal for Rashid, a non-physician, to own medical clinics under Michigan law.
In total, Haq admitted that he submitted $19,322,846.60 in false claims to Medicare.
The case was investigated by the FBI, HHS-OIG and IRS-CI along with involvement from the Fraud Section's Medicare Fraud Strike Force.
Million-dollar Medicare defrauding scheme leads to federal prison sentence
An owner of Burbank, CA clinic was sentenced to 37 months in federal prison for a $1 million Medicare defrauding scheme.
Knarik Vardumyan pleaded guilty in April, and was sentenced by US District Judge Dale S. Fischer, who also ordered Vardumyan to pay $1,711,789 in restitution to CMS.
According to court documents, Vardumyan admitted that she knowingly and unlawfully participated in a scheme to defraud Medicare by billing Medicare for "medically unnecessary office visits and diagnostic tests," and by arranging "for the issuance of prescriptions and orders for medically unnecessary durable medical equipment" and "home health services."
Vardumyan also admitted that "many, if not all" of the people who visited the clinic "were brought by co-schemers known as 'marketers,' who offered promises of free, medically unnecessary [equipment] or food" to Medicare beneficiaries who willingly attended the clinic.
Law enforcement involved included the FBI, and Assistant US Attorneys Kristen Williams, Cathy J. Ostiller, and Julian André of the Major Frauds Section. Also involved in the prosecution was Assistant United States Attorney Adam P. Schleifer.
Improper billings lead practice to repay NY public payers
A Syracuse Medical practice has agreed to pay approximately $2 million after improperly billing the Medicare program.
New York Anesthesiology Medical Specialties, P.C. d/b/a New York Spine and Wellness Center (New York Spine & Wellness) agreed to pay $1,941,850.29 to resolve claims that it improperly billed for moderate sedation services, announced Acting US Attorney Grant C. Jaquith and New York State Attorney General Eric T. Schneiderman.
During certain procedures, New York Spine & Wellness physicians placed patients under moderate sedation for less than the 16 minute or above required amount of time needed to properly sedate a patient.
The moderate sedation claims were submitted in connection with claims for underlying therapeutic and/or diagnostic services that New York Spine & Wellness also billed and received payments for.
Improperly billed revenues will be returned to public payer programs in the state of New York, as Schneiderman praised law enforcement efforts on this case.
"The agreement represents a win for New Yorkers, ensuring that over $660,000 will be returned to the New York Medicaid Program and that the provider does not improperly bill Medicaid for this service in the future," said Schneiderman. "I'm proud of the federal and state collaboration involved in this investigation as we work to protect New York's taxpayers, and appreciate the provider's cooperation."
The investigation and settlement were the result of coordinated efforts from the US Attorney's Office for the Northern District of New York, the Defense Criminal Investigative Service, the OIG, and the New York State Attorney General's Office.