NQF Aims to Improve Medicaid Use of Social Determinants Data
Collaborating with community organizations can help Medicaid agencies improve their use of social determinants data, the NQF says.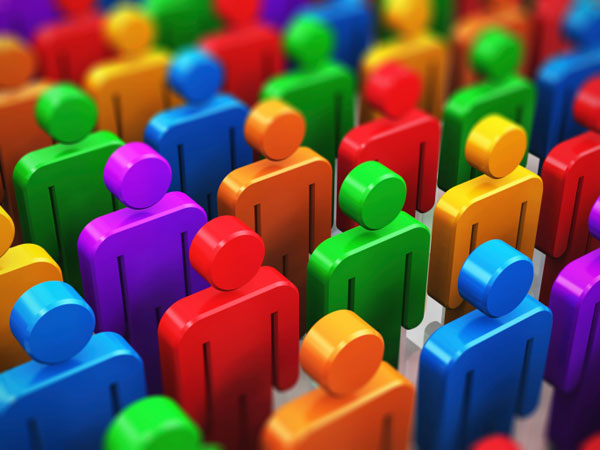 Source: Thinkstock
- Collaborating with public health and community organizations to foster informed decision-making can help Medicaid entities better address the social determinants of health (SDOHs), says new guidance issued by the National Quality Forum (NQF).
An expert panel assembled by NQF found that Medicaid programs are well positioned to positively impact food insecurity and housing-related SDOH among their beneficiary populations, but only if they work closely with other organizations in their communities.
The panel additionally found that many Medicaid programs have the capability to collect SDOH data and could effectively capture SDOH data with input from NQF members, the public, and community leaders.
"We know that what really affects health and health outcomes is where and how people live and work," said Shantanu Agrawal, MD, the President and CEO of NQF. "This project, which is part of NQF's Health Equity initiative to reduce health disparities, offers Medicaid programs a strategic blueprint to address social needs that affect people's' health."
"This report shares important, practical guidance for healthcare and community stakeholders to work together toward a more holistic approach to improving the health of our nation's most vulnerable populations," added Romana Hasnain-Wynia, PhD, MS, chief research officer, Denver Health, and chair of the NQF expert panel.
NQF developed a framework that helps Medicaid programs strategize data collection and collaboration with communities.
The framework uses a hub-and-spoke model to deliver both informed SDOH healthcare, which leverages data about social needs when making decisions, and targeted SDOH healthcare that connects beneficiaries to services that meet their individual needs.
"For instance, providers can dose medications around work schedules or the availability of refrigeration, connect patients with mobile health services that can improve access, and increase the flexibility of their hours of operation," the report said. "In essence, providers can adjust treatment decisions based on individual circumstances."
Source: NQF
Medicaid programs would directly design and administer both types of SDOH care, according to the framework. A system of community and provider collaborations connect data from public health and social service organizations with a Medicaid program.
Medicaid programs with the right data could then participate in both types of SDOH care while the community organizations focus on care delivery and community objectives, NQF suggested.
"This is particularly important for Medicaid programs, which cover many different communities, each with a unique set of available resources," the report said. "This data is important to understand the demand for services and the available supply of services to address them."
Medicaid programs could improve linkage with community programs by harmonizing tools so both sides collect data on the same software or platform. NQF added that Medicaid programs would also benefit by creating standards for inputting and sharing social needs data from EHRs as an additional data tool.
NQF also suggested that Medicaid programs stand to benefit from increased data sharing between government agencies.
"For example, knowing which patients are enrolled in the SNAP, their demographic characteristics, and if they are using their benefits could aid a healthcare provider," the report said. "Data sharing in the opposite direction is equally beneficial; a healthcare organization communicating to an appropriate social service organization which of its members are eligible but not enrolled in SNAP would ultimately reduce food insecurity rates.
NQF stressed a need for payment innovation so Medicaid programs can provide SDOH solutions the appropriate resources.
States could leverage 1115 demonstration waivers to fund programs specifically designed to address SDOH. Using financial resources to address SDOH could allow a public payer to lower costs associated with problematic conditions like housing.
"States such as Illinois, Louisiana, Massachusetts, and New York have all used waivers to provide permanent supportive housing for high-risk populations (e.g., serious mental illness)," the report said.
"In addition to Section 1115 and 1915 demonstration waivers, states have seen success through the State Innovation Models, Innovator Accelerator Program, Strong Start, and other Medicaid incentive programs that account for the unique social challenges that many Medicaid and uninsured patients may face. "
NQF believes that effective coordination between Medicaid programs and community organizations can lead industry efforts to improve SDOH-related health conditions.
"Ultimately, these efforts will lead to a more holistic approach to improve the health populations with the greatest need," the report concluded.