NY Medicaid Inspector General Assists in $125M Fraud Takedown
Working alongside Medicaid fraud specialists, the New York Medicaid Inspector General helped uncover millions in fraudulent claims.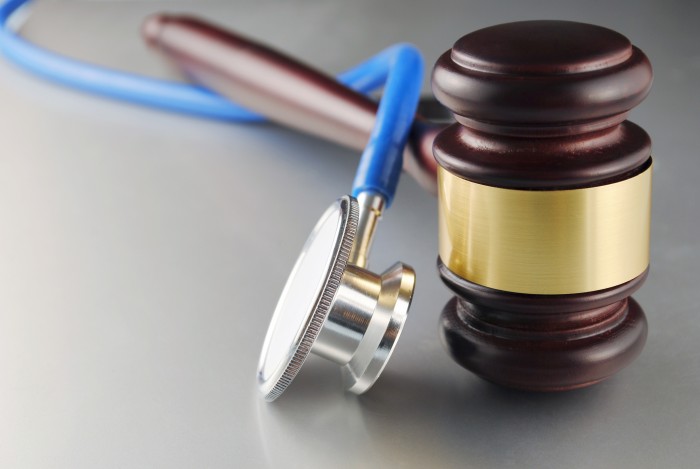 Source: Thinkstock
- The New York Office of the Medicaid Inspector General (OMIG) assisted the Medicaid Fraud Strike Force in uncovering Medicaid fraud totaled $125 million, the office announced in a press release.
OMIG and the Strike Force helped other law enforcement agencies such as the FBI and the Attorney General charge ten individuals with fraudulent Medicare and Medicaid billing, including three doctors, a chiropractor, three licensed physical and occupational therapists, and two medical company owners.
Some of the high-profile indictments include:
Physician Ghanshyam Bhambhani allegedly submitted over $3.7 million in claims to Medicare Part B. Bhambhani is listed as the attending physician for over $7.4 million in claims submitted to Medicare Part A.
Svetlana Shargorodskaya is accused of fraudulently billing Medicare and insurance companies for more than $13 million in diagnostic testing services.
Suzanna Meliksetyan allegedly submitted more than $12 million in fraudulent claims and the payment of more than $5 million for those claims.
Vadim Alekseyev is accused of submitting claims for over $40 million in purported therapy sessions in return for which Medicare and Medicare paid the clinics over $11 million.
The law enforcement officials involved in the takedown noted that Medicaid and Medicare fraud have severe healthcare and economic implications.
"As alleged, the defendants charged in the Eastern District of New York as part of this national takedown took advantage of programs designed to provide essential healthcare for the elderly and the needy," said Acting United States Attorney Bridget Rohde.
"Doctors, medical professionals and others who defraud Medicare and Medicaid and pay illegal kickbacks to line their pockets at the taxpayers' expense are on notice that they will be investigated and prosecuted."
FBI Assistant Director-in-Charge William F. Sweeney Jr. took particular issue with the charges submitted against Ghanshyam Bhambhani, suggesting that actions like Bhambhani's devalue the ethics of public payer programs.
"Bhambhani's alleged acts of illegally paying for patient referrals and submitting a plethora of false million-dollar claims to Medicare and Medicaid were aimed towards selfish gain," Sweeney Jr. stated.
"Crimes of this nature not only stand to compromise government programs created to assist those in need, but also the confidence of those who put great trust in doctors and medical professionals. It goes without saying that to betray this trust is utterly unethical."
OMIG Inspector General Dennis Rosen stated that his office will continue to weed out Medicaid fraud throughout the state of New York.
"Individuals who commit Medicaid fraud prey on the most vulnerable New Yorkers, and the impacts - fewer health care resources and waste of taxpayer dollars - affect all of us," Rosen said.. "My office will continue to work closely with our partners at the federal and state level to root out fraud and hold wrongdoers fully accountable."