OIG: Medicaid Fraud Control Units Recovered $1.8B in 2017
Medicaid fraud control units recovered $1.8B in 2017 in criminal and civil cases by working with state leaders.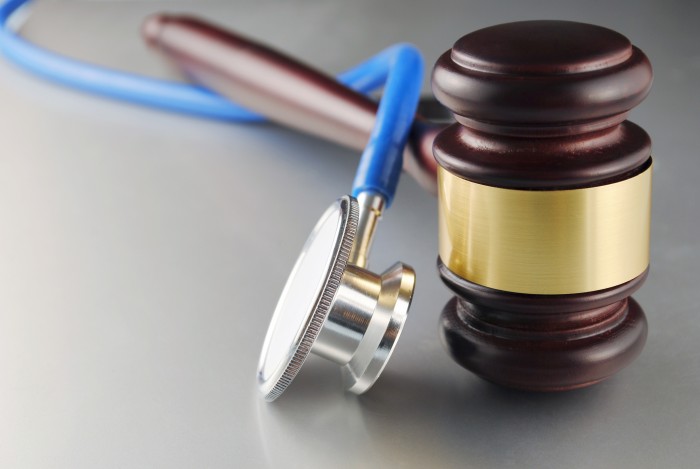 Source: Thinkstock
- Medicaid fraud control units (MFCUs) recovered $1.8 billion in 2017 through effective collaboration with state governments, according a new report released by the Office of the Inspector General (OIG).
MFCUs recovered $6.52 for every dollar spent to investigate potential fraud cases and pursue criminal convictions when needed. MFCUs utilized program integrity improvements, case management tools, and state-level partnerships to drive fraud recoveries.
OIG found that MFCUs helped to secure 1528 convictions related to fraud and patient abuse. The agency reported that 1157 of these convictions were related to fraud cases and 371 convictions were related to patient abuse and neglect cases.
Personal care service (PCS) attendants and agencies were the most likely to be convicted for fraud, according to the report.
PCS providers accounted for 45 percent (523) of all fraud convictions, outnumbering other types of cases by a wide margin. Nursing cases accounted for the second highest total of fraud convictions with 88 convictions.
Nursing aides contributed to the most patient abuse and neglect cases and accounted for 30 percent of all patient abuse cases.
MFCUs nearly doubled recovery amounts from 2016. MFCUs recovered $693 million during 2017, which exceeded totals from 2016 ($368 million), 2015 ($348 million), and 2014 ($293 million).
The Texas MFCU recovered $519 million from a single case involving a provider that defrauded both Medicare and Medicaid. The provider improperly recruited patients and falsified medical documents.
In another high-profile case, the New York MFCU recovered $25.2 million in a drug diversion case where a pharmacist illegally purchased HIV medications from patients and resold the drugs for full Medicaid reimbursement amounts. Another pharmacist knowingly purchased the diverted drugs and distributed them to other Medicaid patient.
Civil judgements and recoveries declined slightly from 2016 totals, OIG found.
MFCUs recorded 998 civil recoveries in 2016 and 961 civil recoveries in 2017. The total dollar amount in civil recoveries also declined slightly between 2016 and 2017, from $1.5 billion to $1.1 billion.
Pharmaceutical manufacturers accounted for 44 percent (426) of civil recoveries in 2017.
"In one example, a pharmaceutical manufacturer entered into a settlement for knowingly misclassifying its drug as a generic drug to avoid paying rebates owed to Medicaid, in violation of the Federal False Claims Act," OIG found. "This pharmaceutical manufacturer entered into a $465 million settlement and a Corporate Integrity Agreement with OIG that requires an annual review of the company's practices related to the Medicaid drug rebate program."
Current MFCU performance data reveals that MFCU's had an indictment rate of 18.4 percent and a conviction rate of 88.6 percent. In 2018, OIG set higher performance standards for an 18.5 indictment rate and a 91 percent conviction rate.
OIG asserted that it will continue to audit and re-evaluate current MFCUs to maintain program integrity.
"It is a top OIG priority to continually strengthen and support the effectiveness of MFCUs as key partners in combating fraud and abuse," OIG said.
"OIG oversees the MFCU grant program by recertifying units, conducting onsite reviews of units, providing technical assistance to Units, and maintaining key statistical data about unit caseloads and outcomes. Further, OIG has identified enhancing Medicaid program integrity—including efforts to maximize the effectiveness of MFCUs—as an OIG priority outcome."