Payer Pricing, Partnership Strategies for Population Health
Innovative pricing strategies and provider partnerships can create effective population health management programs that keep payer costs low.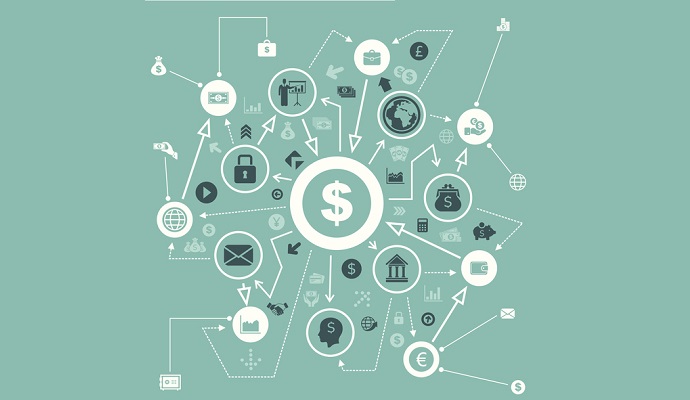 Source: Thinkstock
- Effective population health management and comprehensive preventive care open the door to new opportunities that maximize payer spending, raise care quality, and slow the progression of costly chronic conditions such as diabetes and cardiovascular disease.
In order to identify populations that will benefit the most from proactive management programs, payers must take the lead in risk stratification and targeted outreach to high-risk or rising-risk patients.
Rising-risk patients, or those with one or more chronic diseases that may contribute to deteriorating outcomes, account for just 20 percent of all individuals, according to The Advisory Board.
Yet this group, combined with high-risk patients already experiencing multiple comorbidities, account for more than 55 percent of Medicare spending.
The inability to identify high-risk or rising-risk patients may lead to unnecessary emergency department visits, more frequent provider interactions, and hospital admissions or 30-day readmissions - all of which drive up costs for payers.
READ MORE: How Payer Philanthropy Can Address Social Determinants of Health
"Preventing emergency room visits has economic implications both for the people with diabetes themselves, who often have to pay copays for such visits. And it has implications for payers," said Cynthia Rice, Vice President of Policy at JDRF, in an interview with HealthPayerIntelligence.
"Preventive care can help prevent costs in an employer-based health plan, but also has implications in plan affordability if ignored."
If payers want to pursue cost-savings through population health management, they must understand how to identify at-risk populations, create offerings that provide preventive coverage for those populations, and design value-based solutions that optimize payments based on quality of care.
Altering pricing strategies for chronic diseases
When patient populations have both a high disease risk and higher likelihood to be heavy healthcare utilizers, payers must be able to price medications and medical devices in a manner that encourages adherence to treatments.
Typically, some of the most vulnerable patient populations are low-income, so pricing for certain medications is a significant consideration for these groups.
READ MORE: Medicaid Analytics Support Social Determinant Incentive Payments
"Look at your policies related to insulin and take some practical steps to make those costs more predictable and more reasonable," Rice suggested in relation to diabetes patients. "Put insulin under a copay so it's a fixed dollar copay, rather than a co-insurance payment which can fluctuate by the list price of insulin."
While re-pricing certain aspects of a health plan doesn't sound initially appealing, the return on the investment can be enormous, especially over the long term.
"For people with Type 1 diabetes, their overall medical costs are about three times the costs of people who don't have diabetes," Rice added.
"And payers want to reduce that number. If we can provide the right tools and resources up front we think we can prevent costly emergency room visits from either high blood sugar or low blood sugar."
ACO participation and value-based insurance design
Value-based insurance design and accountable care organizations (ACOs) can help to maximize the effectiveness of healthcare dollars that go towards treating high-risk or at-risk patient populations.
READ MORE: Payers Driving Value by Promoting Connected Care Models
Value-based insurance design is the use of financial incentives to increase the quality of provider services. Providers receive either higher payments for high quality care or lower payments for low quality care as payers establish contracts built on value-driven reimbursement.
Organizations like DRIVE, a partnership between coalitions of employer health plan executives, encourage payers and other industry executives to pursue value-based insurance design because of the sizeable returns and high participation from enrollees.
"A good example of the use of value-based insurance design is the Employers' Centers of Excellence Network (ECEN), which is managed by the Pacific Business Group on Health on behalf of large employers," DRIVE said.
"If an employee or family member chooses to receive care at one of the designated centers of excellence, the deductible and coinsurance are waived. As a result, program participation has been very high."
Furthering the use of value based care models also involves payers who actively participate in accountable care organizations (ACOs).
Providers within ACOs have been proven to improve quality of care and lower costs within public payer programs by billions of dollars, according to the Office of the Inspector General.
Providers can increase their payment for services based on quality outcomes, which incentivizes providers and further decreases the likelihood that high-risk populations will require more spending for treatments.
Offering consumer directed health plans to bolster preventive care
A consumer-directed health plan (CDHP) is a high-deductible plan with low-monthly premiums designed for healthcare consumers who want more control over their healthcare spending and utilization.
Unlike traditional health plans, CDHPs create financial incentives for plan holders to invest in personal health accounts (PHA), as these funds can accrue interest while held in a CDHP fund. These plans also tend to offer attractive cost-sharing structures for preventive services, such as checkups and screenings.
"Compared to some traditional insurance arrangements, CDHPs may have more generous cost sharing arrangements in certain ranges, and there may be many situations in which the incentives under CDHPs could be very similar to those in other health plans," according to an AHRQ report.
CDHP beneficiaries typically see their plans as a way to secure necessary coverage without high premiums or over-reliance on the healthcare system. They are a rapidly growing segment of the insurance market option since the ACA's implementation.
"Consumer-directed health plans (CDHPs) and high-deductible health plans (HDHPs) helped to spark coverage growth in 2017. The percentage of consumers with a CDHP has jumped since 2010 from 7.7 percent to 16.9 percent at the beginning of 2017," said the CDC in a report conducted with the National Center for Health Statistics.
Employer-sponsored health plan groups are beginning to offer these plans as a way to improve costs and care, says National Business Group on Health (NBGH) CEO Brian Marcotte.
CDHPs are popular among employers because they help patients improve their health outcomes and navigate their healthcare options in addition to saving costs, according to a survey of employer groups conducted by NBGH.
"One of the most interesting findings from the survey is that employers are focused on enhancing the employee experience," Marcotte said.
"For example, there is a big increase in the number of employers offering decision support, concierge services and tools to help employees navigate the healthcare system. The complexity of the system and proliferation of new entrants has made it difficult for employees to fully understand their benefit programs, treatment options and where to go for care."
Using payer data and analytics to identify high-cost patients
Addressing the strong correlation between the social determinants of health (SDOH) and chronic disease spending requires payers to effectively collaborate with community leaders and identify which beneficiaries are at the highest risk for chronic conditions.
Actively funding community intervention programs and neighborhood wellness allow payers to keep beneficiaries out of the hospital and manage the cost of high-risk beneficiaries said Ellen Sexton, CEO of UnitedHealthcare Community Health Plan of WI.
"Getting our community health workers and caseworkers to understand a community's health needs as a whole helps us understand the social determinants of health in an area as well as specific healthcare needs, into a person's whole healthcare cost," Sexton said.
Payers can also look within their enrollment data and encourage providers to identify these high-risk patients with ICD-10 codes, according to Dr. Arlene Ash, who helped develop a payment model that accounts for SDOH.
The use of models that modify payments to providers based on SDOH can give payers a new tool to focus care efforts on quality outcomes and continued wellness of patients.
"Under this program, a provider or an ACO can get an extra $600 or $700 per patient if we know that they're homeless and likely to need more services to compensate for that," said Ash.
"Now that providers have some flags to identify people who are homeless or dealing with some sort of instability, and now that they are getting more money for these people because of their particular problems, maybe providers will try to come up with a systematic way to get these individuals into the right management programs to help them with their needs."
The population health management strategies available to payers can adequately identify high-risk patients, providing these patients with comprehensive coverage while maintaining healthcare costs, and decrease the change that high-risk patient conditions will worsen.