Payers Can Leverage Telehealth for Chronic Disease Management
Commercial payers can provide telehealth benefits to create convenient and cost-effective solutions for chronic disease management.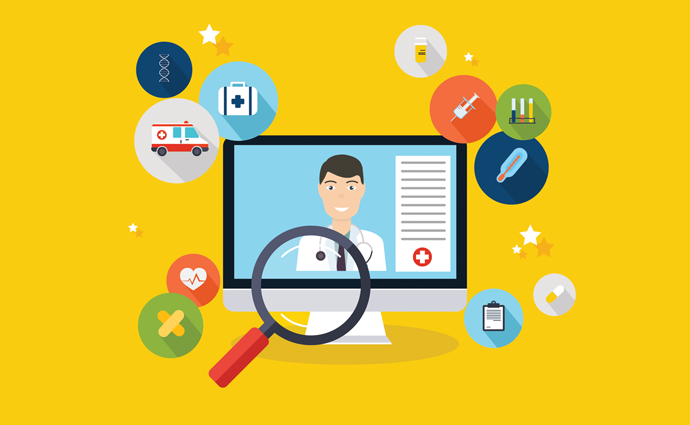 Source: Thinkstock
- Telehealth offers a cost-effective way to improve member satisfaction with benefits and support meaningful chronic disease management, according to a new report from AHIP and the Coalition to Transform Advanced Care (C-TAC).
"Telehealth has long been viewed as a game-changer for healthcare service delivery," AHIP said. "When fully embraced and executed, telehealth can expand and enhance the delivery of healthcare services to geographically disadvantaged or underserved populations."
Payers can boost the value of telehealth even further by offering mobile options accessible through smartphones and tablets, the report found.
For example, MVP Health Care, a payer that provides coverage to 700,000 beneficiaries in New York and Vermont, allows members to use mobile devices alongside other computing tools to connect to physicians, behavioral health services, nutritionists, and additional health specialists.
In 2018, MVP expanded its telehealth platform to provide behavioral health consults for commercial, Medicare, and Medicaid beneficiaries.
Mobile-supported virtual care increased telehealth adoption among MVP's beneficiaries across multiple service categories. In addition, 94 percent of members rated the service four out of five stars on the payer's consumer satisfaction scale.
When chronic disease patients are at home, remote patient monitoring (RPM) tools can supplement in-person or video-based consultations with providers, the report added.
RPM has the potential to reduce hospitalizations and readmissions because it allows providers to observe a patient's vitals and healthcare needs outside of hospital settings, AHIP said. Encouraging providers to create remote monitoring programs can reduce costs for both parties.
UPMC Health Plan, which covers 3.4 million members in Pennsylvania, contracted with a telehealth vendor to provide patients with telehealth-enabled tablets that have remote monitoring features. Patients can use the connected tablet to engage with specialists and providers use the remote monitoring platform to conduct live video consults and monitor vitals.
UPMC focused its RPM programs on specific conditions including congestive heart failure, advanced illnesses, tobacco treatment, and inflammatory bowel diseases.
After 18 months, UPMC saw fewer congestive heart failure patients placed in observation units. Participating Medicare members were 71 percent less likely to need a stay in an observation unit than members not in the program.
Geisinger Health Plan, a health plan that covers 2.4 million members across New Jersey and Pennsylvania, also uses RPM technology to improve chronic disease management for their beneficiaries.
In 2008, Geisinger launched an RPM program designed to improve care for members with an elevated risk of heart failure. The program provides at-risk members with Bluetooth scales and interactive voice response technology that help providers track an individual's health status.
Geisinger has advanced the RPM program in the last decade by providing members with radar vests which detect other heart failure symptoms, such as fluid build-up in the lungs.
Through the RPM program, Geisinger lowered hospital admissions for patients at risk for heart failure and saved $3.30 for every dollar spent to implement the RPM initiative.
Telehealth is likely to create a significant return on investment for the healthcare industry, AHIP and C-TAC concluded. Payers that promote telehealth for chronic disease management purposes already experienced some of these returns through improved healthcare outcomes and reduced care costs.
"Consumer groups, providers, employers, and health plans all see the expanded use of telehealth as a means to give patients more convenient access to high-quality, affordable healthcare," AHIP said.
"Beyond promoting remote care that could be provided in the patient's home, telehealth can also help avoid unnecessary and costly emergent or acute care, with an estimated savings of more than $6 billion annually."