Payers, Providers Collaborate to Combat Opioid Abuse, Addiction
Payers and healthcare providers are taking important steps to help prevent opioid abuse and addiction by improving clinical prescribing habits.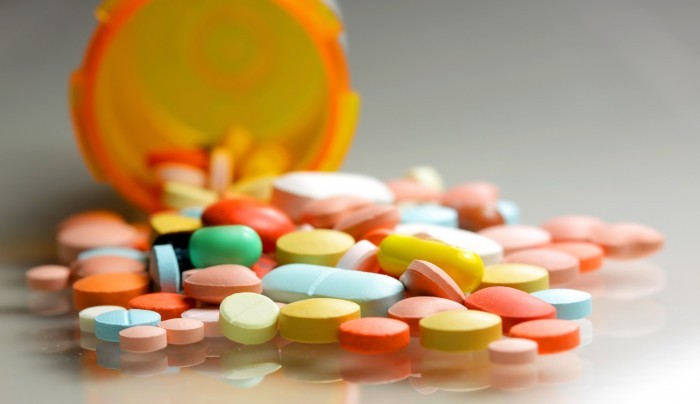 Source: Thinkstock
- Insufficient control of opioid prescriptions is one of the key reasons why opioid abuse and addiction have risen dramatically over the past few years. To mitigate the epidemic, payers have developed programs to directly establish contact with the healthcare providers who are writing those prescriptions.
The core of the payer strategy to battle opioid addictions relies on reducing unnecessary prescriptions for painkillers and keeping dangerous medications out of the hands of vulnerable patients.
According to a recent CDC report, the opioid crisis has been the leading cause of accidental death in the US. Sixty-three percent of accidental deaths are attached to some form of opioid use. Triple-digit increases in abuse rates in some regions have amplified the burden on emergency departments, substance abuse rehabilitation services, and healthcare insurance companies.
"The opioid epidemic is far too big for any one person or organization to fight alone. Success will require the efforts of multiple stakeholders," said Cigna President and CEO David Cordani."Helping doctors become more aware of their own prescribing patterns and the effectiveness of non-narcotic alternatives for pain management is key to helping our customers have better health outcomes."
For Anthem's Opioid Overutilization Management Program, this involves a thorough audit of a members last year of opioid use. The program works with CMS to establish standards and identify those who need treatment.
READ MORE: HFPP Provides New Resource for Payers to Combat Opioid Abuse
If an Anthem member exceeds recommended levels of use, Anthem contacts the member's prescribers to seek an alternate method of therapy. Anthem does include members who are battling cancer or in hospice.
"Often, prescribers won't realize that the member is filling more prescriptions for opioids written by other prescribers," said Devanshi Sheri, clinical pharmacist who leads the program for Anthem's Government Business Division. "Our case managers work in tandem with the prescribers to either keep a close watch on the member to allow time for a resolution or reduce benefit coverage at the pharmacy to prevent unsafe use."
By 2019, Anthem hopes to cut the number of opioid prescriptions by 30 percent from 2012 levels.
A similar provider-based approach has been underway at Cigna, the nation's 4th largest private health insurer, since 2016. Cigna also aims to reduce opioid use by 2019, setting a 25 percent reduction goal.
Cigna has taken the campaign a step past awareness and designed a pledge, inspired by the Surgeon General's "Turn the Tide" pledge, for participants to sign.
READ MORE: Prescription Drugs Account for 22% of Payer Premium Spending
The providers in its Cigna Collaborative Care arrangements, which encompasses 158 medical groups and close to 62,000 doctors, were encouraged to participate directly as part of their affiliation with the health insurance payer. Cigna plans to track progress on a quarterly basis to ensure that affiliated health providers are complying as part of their negotiated arrangements.
"It's not enough to just sign the pledge," said Dick Salmon, M.D, Cigna's vice president and national medical executive for performance measurement and improvement. "We're counting on these groups to commit to taking specific actions and we will discuss results as part of our ongoing quality reviews."
Early data is showing that a payer-initiated strategy to combat prescription opioid abuse may be working. According to a statement by Cigna, use of prescribed opioids has fallen 12 percent in the past 12 months. So far, Anthem claims its program has reduced the number of at-risk members filing claims for opioids by 50 percent.
Coordinating a cohesive strategy to combat opioid abuse is not only a matter of public health but also financial liability. In 2007, Matrix Global Advisors estimated that the financial cost of opioid abuse was about $25 billion.This was even before the peak in prescription rates, which occurred in 2012.
In addition to working with providers, payers are exploring ways to retool their administrative processes to ensure that patients can receive the services they need without getting caught in the opioid abuse cycle.
READ MORE: Prescription Drug Spending Growth Skyrocketed 13% in 2014
Prior-authorization reform for opioid addiction treatment is one way that payers are trying to put action back into the hands of providers who can quickly address patient needs.
"Strict or bureaucratic oversight programs for drug or medical treatments have delayed access to necessary care, wasted limited healthcare resources and antagonized patients and physicians alike," said Andrew W. Gurman, MD, AMA President, in January 2017.
And a proposed HHS rule change, which would eliminate scoring for HCAHPS survey pain management questions being tied to Medicare payments to hospitals, could also help turn the tide by eliminating the pressure on providers to over-prescribe.
Addressing opioid abuse begins with understanding the prescribing process and building strong payer-provider relationships. Payers and providers will need to work together to get over-prescribing under control while ensuring that patients have access to the medications and services they need.