Payers, Providers Create New Medicare Advantage Partnerships
Increasing competition in the Medicare Advantage market has encouraged payers to partner with providers and offer innovative plan options to beneficiaries.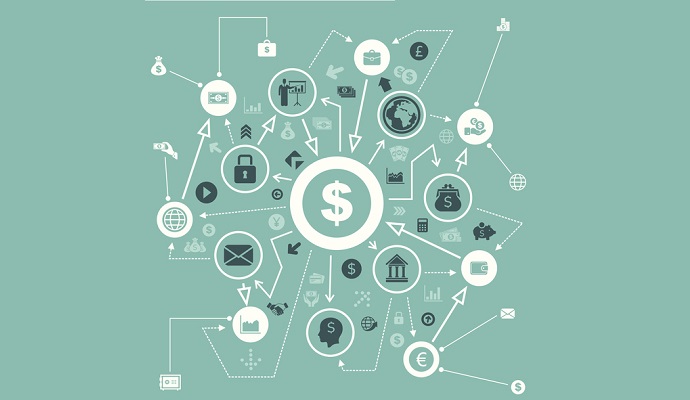 Source: Thinkstock
- New Medicare Advantage plans, many born of innovative partnerships between payers and providers, are creating more options for beneficiaries to supplement their existing coverage with high-value offerings.
Commercial payers operating in the $187 billion Medicare Advantage market are developing plans tailored to aging members with rising risks for chronic diseases and an enhanced need for coordinated, comprehensive care.
The latest activities from some of the nation's largest commercial insurers indicate that new provider partnerships, network extensions, and additional benefits are just a few ways that payers hope to enhance Medicare Advantage value.
Humana and UChicago Medicine offer improved Medicare Advantage patient experiences
Humana and the University of Chicago Medicine have entered into an agreement that provides additional benefits to Medicare Advantage members at no charge.
The agreement allows MA health plan members to utilize services at UChicago Medicine's outpatient facilities, clinics, and group practices. Both Humana and UChicago will provide beneficiaries with access to personalized care, proactive health screenings, and enhanced chronic disease management.
READ MORE: Top 10 Highest Performing Medicare Advantage Health Plans
Humana will use data analytics to coordinate care within a value-based payment system that reimburses UChicago providers based on patient outcomes. The payer views the collaboration as a way to enhance MA consumer quality for a portion of its 3.5 million beneficiaries.
"Humana is proud to collaborate with The University of Chicago Medicine, an academic medical institution with roots in the community that span more than 90 years," said Humana Regional President Chuck Dow. "We're excited to share our data-driven insights and decades of expertise in value-based care as we align to enhance the patient experience, provide quality patient care, and lower health care costs in Illinois."
Anthem BlueCross BlueShield of Indiana grows its Medicare Advantage network
Anthem BlueCross BlueShield of Indiana added a community hospital and an independent hospital to its Medicare Advantage network to help increase provider options for beneficiaries.
On August 2018, Sullivan County Community Hospital (SCCH) and Dekalb Health became in-network providers for Anthem's Indiana MA beneficiaries.
Adding SCCH allows Anthem to give its Medicare Advantage members greater access to habilitation therapies, pain management, wound care, outpatient surgery and infusion, radiology, ED access, and senior behavioral health.
READ MORE: Medicare Advantage Part B Plans Can Use Drug Step Therapy
"Anthem is pleased SCCH will be joining our care provider network, which will help further ensure consumers have a broader selection of cost-effective options when seeking medical care," said David McNichols, President of Anthem's Medicare Central Region. "We look forward to working with SCCH, its care providers, and staff to help residents of Sullivan County and the surrounding areas lead healthier lives."
The addition of Dekalb Health into Anthem's Medicare Advantage networks is expected to increase MA beneficiaries' access to primary and specialty care options.
"Anthem strives to create a better healthcare experience for consumers and the addition of DeKalb Health to our Medicare Advantage network achieves that goal by making it easier for individuals in DeKalb County and the surrounding areas to receive care in their community," McNichols said.
Bright Health, Mount Sinai partner to offer new Medicare Advantage plans
Bright Health, a payer that operates in three states, has partnered with Mount Sinai Hospital in New York to create a Medicare Advantage plan that provides extensive healthcare access for members.
Bright Health will leverage Mount Sinai's network of 2,500 providers, 300 community facilities, and seven hospitals to enter the Medicare Advantage market. For plan year 2019, Bright Health will offer New York City residents Medicare Advantage plans through its website, brokers, and Medicare.gov.
READ MORE: How to Address Medicare Advantage Beneficiary Disenrollment
Leaders at Bright Health see the partnership as an opportunity to not only enter the MA market, but to also excel in it during initial market entry.
"Over the past decade, we have been witnessing an evolving healthcare delivery landscape, marked by consolidation of small, independent providers into large, comprehensive health systems," said Bob Sheehy, CEO of Bright Health.
"Mount Sinai is an exemplar of health systems that are doing this right – offering quality integrated care and expanded services to their patients. We are thrilled to partner with them to deliver quality care that is more affordable to hardworking New York City residents. Our unique model is the next generation of health care – putting consumers first, eliminating the friction that has existed between providers and insurers in the past and allowing our members to focus on what really matters – their health."
UnitedHealthcare expands Medicare Advantage availability in Minnesota
UnitedHealthcare (UHC) has announced its intention to offer new Medicare Advantage plans alongside other new insurance options for Minnesota residents.
UHC's entry into Minnesota's MA market will likely add additional profits to the payer's growing Medicare Advantage business.
UHC's Minnesota health plans will provide members with additional benefits such as digital health resources, wellness programming, and health advocate support.
"UnitedHealthcare is privileged to serve people all over the world, but Minnesota is our home, and we look forward to offering the right products and top service to our neighbors," said Philip Kaufman, CEO of UnitedHealthcare of Minnesota.