Prescription Drug Spending Cuts Require Payer Policy Changes
In order to cut prescription drug spending and increase competition, policies for payers will need to be changed, says NASEM.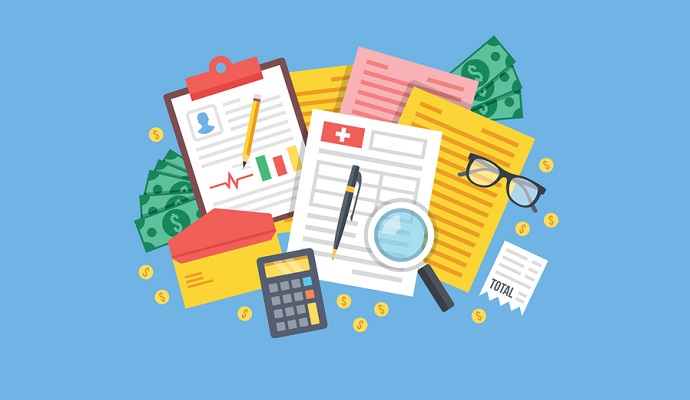 Source: Thinkstock
- The US's current prescription drug policies require updates that cut prescription drug spending while increasing competition in the market, a new report from the National Academies of Sciences, Engineering, and Medicine (NASEM) found.
A research team consisting of experts from CVS Health, The Brookings Institute, Brigham and Women's Hospital, Duke University, and several other healthcare experts believes that updating federal policies and payer reimbursement procedures can curb problems that contribute to the nation's $324.6 billion annual prescription drug costs.
"There is little value in new drugs that patients cannot afford, and there is no value in drugs that do not exist," the team said. "Thus, there is a fundamental tension between ensuring the availability of new drugs in the future and ensuring the affordability of those drugs that exist today."
In their research, the team suggested changes to several policies that focus on payer prescription drug formulary, drug reimbursement, and benefit design.
The report urges Congress to authorize HHS, related federal agencies, and private payers to exclude coverage of expensive brand name drugs when a less costly drug, or biosimilar, can provide the same clinical outcomes.
The authors also suggested that Congress should amend the Medicaid Drug Rebate Program, authorized by the Social Security Act, to allow for exclusion of certain brand name drugs from coverage under the rebate provisions. Excluding brand name drugs would help promote the use of generics, because manufacturers would be more inclined to receive rebates by distributing generic drugs, the authors added.
Additionally, HHS should expand demonstration projects that test alternative payment models for prescription drugs, and assess the impact of these models on healthcare costs and patient outcomes, the report said.
Payers could eliminate the practice for reimbursing clinicians and clinics for the list prices of drugs covered under the Medicare medical benefit. Instead, payers should replace the current reimbursement model with fixed fees that support clinical care and the associated costs of storing and administering these drugs.
Payers, along with hospitals, physicians, and prescribers should have readily available and updated information about drug costs and efficacy information to improve prescribing decisions.
The team added that payers, and expert stakeholders like trade organizations, could help tighten restrictions on pharmaceutical detailing visits, the use of free drug samples, special payments, and other persuasion tactics paid by pharmaceutical companies to build provider business. Marketing restrictions on more expensive versions of drugs with generic counterparts could reduce incentives to overspend on brand name pharmaceuticals.
In the public insurance environment, policymakers should establish limits on the total annual out-of-pocket costs paid by enrollees in Medicare Part D, and other government-sponsored plans that cover prescription drugs. The authors added this should be done by removing the cost-sharing requirement for Medicare Part D members who reach their catastrophic coverage limits.
Congressional leaders should direct CMS to modify the designs of plans offered through Medicare Part D and the ACA health insurance exchanges to limit patients' out-of-pocket payments when a patient's drug adherence is expected to save on healthcare costs.
Leaders in Congress should also ensure that patient cost-sharing amounts for Medicare Part D and individual health plans are a fraction of net prices, not the list prices, of prescription drugs, said the team. Cost-sharing for government prescription drug plans should also be calculated based on clinical effectiveness of a drug and the price of cheaper alternatives.
The authors concluded their report by indicating that reducing prescription prices is a national imperative and requires the cooperation of healthcare experts, payers, and federal policy leaders.
"From an individual to the national level, the growing cost of health care—and of pharmaceuticals in particular—has produced a new urgency because of the effects of these growing costs on the country's ability to meet other societal obligations while remaining economically competitive," the authors concluded.
"Devoting such a large share of the nation's fiscal resources to this one particular human need limits investments in other national priorities, from education to infrastructure to the environment, thus affecting international competitiveness, jobs, quality of life, and standard of living."