Providers Caught in Medicare Fraud Schemes Topping $200M
Law enforcement officials continue to crack down on provider Medicare fraud schemes reaching as high as $200 million.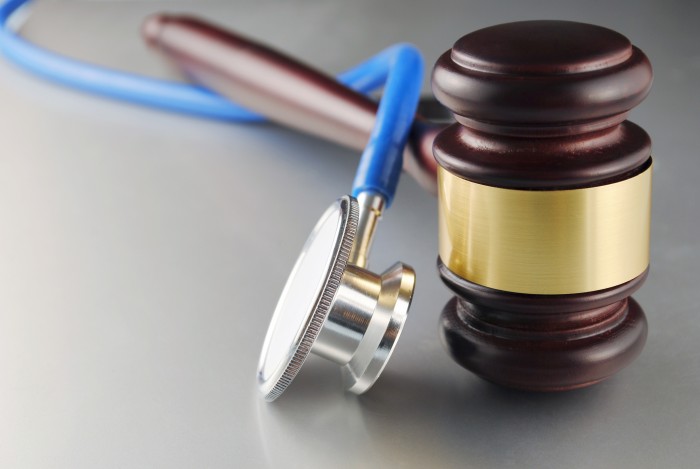 Source: Thinkstock
- Law enforcement officials continue to crack down on Medicare fraud schemes that siphon millions of dollars from the programs, as individuals submit fraudulent claims or overcharge for unnecessary healthcare utilization.
Federal law enforcement entities including HHS-OIG, the FBI, and US Attorney's Offices around the country have recently led convictions against pharmacies, providers, and hospice owners accused of defrauding the system.
Florida pharmacy owner pleads guilty to $100 million compounding scheme
Nicholas A. Borgesano Jr., 45, of New Port Richey, Florida, pleaded guilty to one count of conspiracy to commit health care fraud and one count of conspiracy to engage in monetary transactions involving criminally derived property.
Borgesano worked with seven other co-conspirators to operate a scheme through his pharmacy, A to Z Pharmacy, that defrauded Medicare and TRICARE of $100 million.
Various properties, cars, and a 50-foot boat will be forfeited as part of the guilty pleas. The combined equity in the properties, cars and boat is over $7.6 million.
READ MORE: How Medicare, Medicaid, and CHIP Guide the Health Payer Industry
Borgesano admitted guilt to three major details of the scheme.
The group of conspirators used the A to Z Pharmacy and several others in Miami and Hialeah, FL to submit false and fraudulent reimbursement claims for compounded medications. Most of the prescriptions were for pain creams and scar creams. The group then billed private insurance companies, Medicare and TRICARE for the products.
Borgesano and co-conspirators manipulated billing codes in the reimbursement claims and submitted reimbursement claims for pharmaceutical ingredients they did not have.
Borgesano added that he and the conspirators paid kickbacks and bribes in exchange for prescriptions and patient information used in the scheme. Provider bribes described in the plea included using bribes to convince physicians to sign prescriptions for patients they never saw.
Law enforcement agencies involved in the case include HHS, OIG, and the US Attorney's Office for the Middle District of Florida. US District Judge James S. Moody Jr. will determine sentencing for Borgesano's plea agreement.
Hospice corporations agree on $75 million settlement for inflated levels of care scheme
READ MORE: Maine Referendum Expands Medicaid Despite Governor Opposition
The Chemed Corporation and its subsidiaries (Vitas Hospice Services) of Cincinnati, OH agreed to pay $75 million to settle a government lawsuit that alleged violations of the False Claims Act.
Lawmakers with the Commercial Litigation Branch of the Justice Department's Civil Division say that is the largest recovery of funds under the act.
"Today's resolution represents the largest amount ever recovered under the False Claims Act from a provider of hospice services," said Acting Assistant Attorney General Chad A. Readler of the Justice Department's Civil Division.
"Medicare's hospice benefit provides critical services to some of the most vulnerable Medicare patients, and the Department will continue to ensure that this valuable benefit is used to assist those who need it, and not as an opportunity to line the pockets of those who seek to abuse it."
The multi-million dollar settlement resolved federal allegations that Vitas knowingly submitted or created fraudulent claims to Medicare for hospice services for the terminally ill when the patients involved were not terminal.
READ MORE: Reinsurance Changes Payers Can Expect Under the ACA in 2018
Medicare's hospice benefit is available for patients who elect to receive palliative treatment for a terminal illness, and have a life expectancy of six months or less.
Patients who choose the hospice benefit forgo the right to curative care. The government's complaint alleged that Vitas billed for patients who were not terminally ill and therefore did not qualify for the hospice benefit.
This settlement also resolves allegations that Vitas knowingly submitted or caused to be submitted false claims to Medicare for continuous home care services that were not necessary, not actually provided, or not performed in accordance with Medicare requirements.
"This litigation and settlement demonstrate the commitment of the US Attorney's Office to investigate and pursue hospice providers engaging in practices that abuse the Medicare hospice benefit," said Acting US Attorney Thomas M. Larson of the Western District of Missouri.
"The integrity of the Medicare program must not be compromised by a hospice provider's financial self-interest."
Vitas and Chemed also entered into a Corporate Integrity Agreement with the OIG to settle the agency's administrative claims.
Law enforcement involved in the proceeding of the settlement and case include the U.S. Attorney's Office for the Western District of Missouri, the US Attorney's' Offices for the Central District of California and the Northern District of Texas, HHS, and OIG.
Michigan provider sentenced to 15 years in prison for $26 million Medicare scheme
Detroit-area provider Johnny Trotter MD, 42, of Bloomfield Hills, Michigan, was sentenced to 15 years of prison for defrauding the Medicare program out of $26 million.
From May 2008 to May 2014, Trotter and co-conspirator Elaine Lovett knowingly submitted fraudulent bills for services not been provided, mainly nerve block injections, within Trotter's practice.
In 2009, Medicare began requiring Trotter to submit his claims for review prior to payment. Trotter and Lovett conspired to circumvent Medicare's fraud investigation of Trotter by creating falsified medical practices, according to court evidence.
Trotter and Lovett concealed their involvement with these practices from Medicare and continued to receive payments from the public program by recruiting their family members and employees to serve as straw owners of the companies.
Law enforcement involved in the prosecution of the case include the FBI, HHS, OIG, the IRS, supplemented by work from the Medicare Fraud Strike Force.