Quality Analytics, Risk Adjustment Tools Prep Payers for Success
KLAS found that quality analytics and risk adjustment technology solutions are increasingly effective in improving payer performance.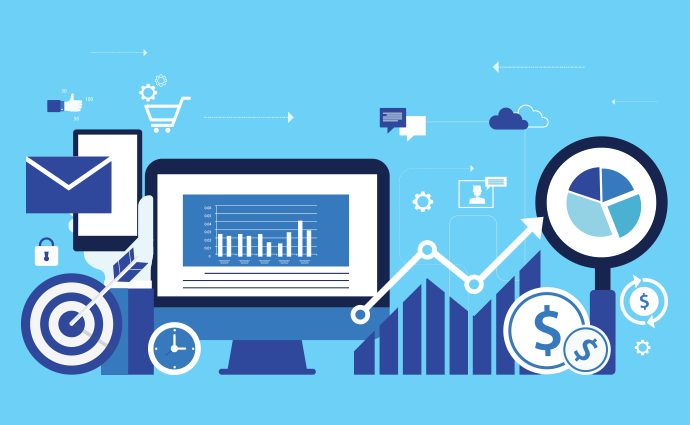 Source: Thinkstock
- Quality analytics and risk adjustment technologies are effective solutions for payers when these tools can structure claims and clinical information into actionable models, identify multiple risk indicators, and foster provider collaboration, according to a new KLAS report.
KLAS interviewed 84 health plans to determine which technology vendors were able to use to best support predictive analytics, risk adjustment, and care quality intervention strategies. Technology platforms that are able combine information and datasets into more insightful quality and business takeaways are most valuable to payers.
"[Improving quality performance] requires not only keeping track of changes and new measures from CMS and NCQA but developing the capability to supplement conventional claims data analysis with different types of clinical and component data," the KLAS team said.
"It means implementing solutions that can scrutinize structured and unstructured data sets that include both historical and concurrent healthcare utilization, while also providing predictive modeling that allows for proactive intervention."
KLAS found that many payers using predictive analytics solutions, such as MedInsight or Verscend, had success in reducing costs, empowering more proactive care interventions, and improving outcomes for their members.
Health plans also responded well to MedInsight's ability to predict actuarial risk as well as the vendor's healthcare fraud calculator, which uses a series of algorithms to determine fraud vulnerabilities.
Verscend customers said they benefited from technologies that assisted with predictive analytics related to complex case and disease management.
Some vendors found that most customers did not use or implement their predictive technology solutions, but the few who did cited considerable improvements in their organization's analytics capabilities.
For example, most Change Healthcare customers did not use the vendor's predictive analytics solutions, but the health plans that used predictive tools improved their pharmacy and commercial data modeling.
Payers and health plans are also fond of risk adjustment technologies that provide insights beyond risk scoring and help determine how risk will affect healthcare delivery.
A majority of health plans using MedInsight's risk adjustment technology said that the vendor's general risk adjustment capabilities were satisfactory in customizing and tailoring risk adjustment methodology.
However, MedInsight customers agreed that the platform needs to provide additional insights about risk outcomes and opportunities to mitigate risk.
"Many respondents feel there is more to risk adjustment than just risk scoring. A health plan must be able to use risk data to impact care delivery. This is where MedInsight is lacking, according to customers," KLAS said.
Health plans generally reviewed Change Healthcare and Inovalon as excellent or solid solutions to improve risk adjustment analytics beyond scoring. Customers of both vendors said the technologies allowed them to better determine the impact of risk on other health plan business operations.
Source: KLAS - 2018 Payer Analytics Report
The most comprehensive risk adjustment solutions include Pulse8, Talix, Invalon, Verscend, and Change Healthcare. These technologies offer coding training, risk adjustment validation compliance, EHR integration, and customized member health assessments beyond analytics solutions.
KLAS found that quality reporting technologies continue to provide significant value to health plans of all sizes, but more so for smaller health plans that need to maximize the use of quality data.
"HEDIS reporting—the traditional focal point of payer quality analytics solutions—is often considered a commodity in today's healthcare environment, where the focus is increasingly on outcomes," the authors said. "Increasingly, small to midsize health plans see the need for more frequent regulatory reporting intervals in order to empower proactive interventions."
Change Healthcare scored an 82.7 on a 100-point scale as the best quality reporting technology service followed by MedInsight (80.2), Versecnd (78.1), General Dynamics IT (71.5), and Inovalon (70.1).
The KLAS report concluded that a growing number of health plans are also asking vendors for assistance with provider collaboration in order to maximize the return on investment (ROI) of analytics technology.
KLAS researchers gauged vendor outreach efforts and found that Change Healthcare and General IT Dynamics are providing educational resources and in-person consults to drive tangible improvements in provider collaboration.
"A health plan's proficiency with closing gaps in care is key to improving clinical outcomes and reducing cost," the team said. "Some vendors go beyond care-gap reporting to facilitate collaboration and communication between health plans and providers to enhance a health plan's ability to proactively intervene with providers and members."