Socioeconomic Data Improves Public Health, Payer Programs
Through the use of socioeconomic data, public payers and related stakeholders can provide improved healthcare outcomes for patients across the country.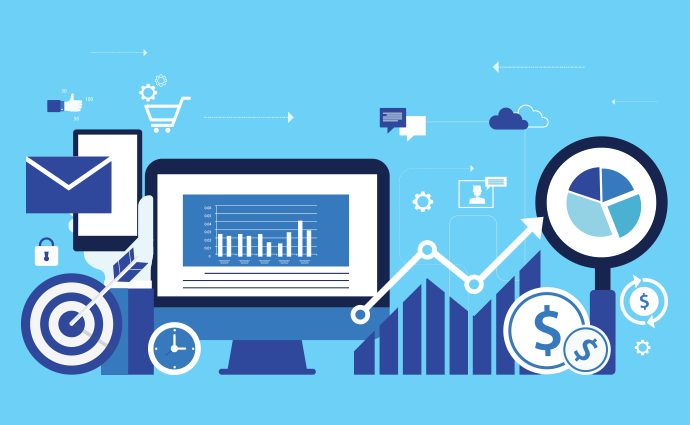 Source: Thinkstock
- CMS programs recognize that the social determinants of health (SDOH) play a large role in the health of their beneficiaries and, when neglected, can create negative health implications for beneficiaries covered by Medicare, Medicaid, and CHIP.
Socioeconomic and environmental health factors including income, education level, language fluency, employment status, and level of healthcare access can create care disparities that are costly to payers and beneficiaries alike.
These disparities cause an imbalance healthcare, where some patients have the means to receive excellent care while others receive lesser care due to conditions outside of their control.
The CDC has identified the quest to address social determinants of health as "the primary approach to reaching health equity."
But payers and providers face a number of challenges when it comes to social determinants, points out a new report by AHIP. While community partnerships can help payers understand their members' issues and extend their reach past the walls of the clinic, financial barriers make it difficult to engage as fully as they might like.
READ MORE: Payer Collaboration Can Address Social Determinants of Health
For example, states cannot directly spend Medicaid funds on community services that address SDOH, which can affect a state's ability to finance non-medical intervention programs, housing, and employment programs.
"Restrictions on the way funds may be spent must be re-examined and rationalized to best support cost-effective services to reduce the impact of SDOH," says the Robert Wood Johnson Foundation.
This means that public payers, like state Medicaid organizations, have to leverage alternative sources of funding to improve community wellness and reduce disparities.
CMS has eased the burden for public entities by launching the Accountable Health Communities (AHC) model, which provides financial fuel for community partnerships among providers, and non-medical support groups.
Forty-four award sites are sharing in $157 million to test the model over a five-year period.
READ MORE: How Medicare, Medicaid, and CHIP Guide the Health Payer Industry
"Recipients will use AHC monies to fund interventions designed to connect people to available community services in the areas of housing instability and quality, food insecurity, utility needs, interpersonal violence, and transportation," the AHIP report said.
Providers will engage in population health management programs and other preventive care strategies that can help to reduce costs, lower hospital admission rates, and improve overall outcomes for patients.
"We recognize that keeping people healthy is about more than what happens inside a doctor's office, and that's why, for the first time, we are testing whether screening patients for health-related social needs and connecting them to local community resources like housing and transportation to the doctor will ultimately improve their health and reduce the cost to taxpayers," said former HHS Secretary Sylvia M. Burwell.
"The Accountable Health Communities model is yet another step towards building a health care system that results in healthier people and stronger communities and spends our health care dollars more wisely."
State governments are also using State Innovation Model (SIM) grants from CMS to build their own community-centered healthcare initiatives. SIMs do not count as Medicare or Medicaid dollars, but often target beneficiaries of the two programs.
READ MORE: Effective Steps for Health Insurance Marketing, Consumer Engagement
In Colorado, state officials used the funds to open four behavioral centers that focus on integrating physical health into behavioral care setting. They also created 21 regional health connectors that assist in tobacco cessation, chronic disease management, and improving other lifestyle choices.
Massachusetts put in place a social determinants health care model, following the success of their SIM. The state also had the University of Massachusetts Medical School identify healthcare risk and necessary health care resources based on SDOH.
In Minnesota, the state government was able to increase the number fully insured individuals covered by accountable care organizations and total cost of care models by 60 percent in 2016. Minnesota has also used the grants to build Community Care Team partnerships for LGBT community members to address their unique health concerns.
"The SIM demonstrations provide links across different types and settings of care, and incorporate concepts relevant to addressing SDOH, including housing, employment, and food security," says AHIP.
Other government organizations, like the CDC, are using socioeconomic data to turn SDOH health identifiers into actionable health improvements for individuals.
CDC was able to identify health problems affecting specific subpopulation through the Racial and Ethnic Approaches to Community Health (REACH) program. The health outcomes of REACH programs included increases in healthier food consumption, lower smoking prevalence, higher flu shot rates, and higher rates of physical activity among others.
These efforts a first step towards integrating socioeconomic data and health disparities into the equation for healthcare improvement.
"Addressing social and behavioral factors has the potential to increase the effectiveness of health care and associated health care dollars, thereby improving outcomes and overall health," the report concluded.
"Given the importance of SDOH, efforts are underway to account for socio-economic factors in quality measurement. The Department of Health and Human Services Secretary for Planning and Evaluation (ASPE) and the National Quality Forum are making recommendations in this regard."