Trump Administration Touts IPI Model for Reining In Drug Prices
The current administration is convinced that international pricing indexing model will curtail rising prescription drug costs.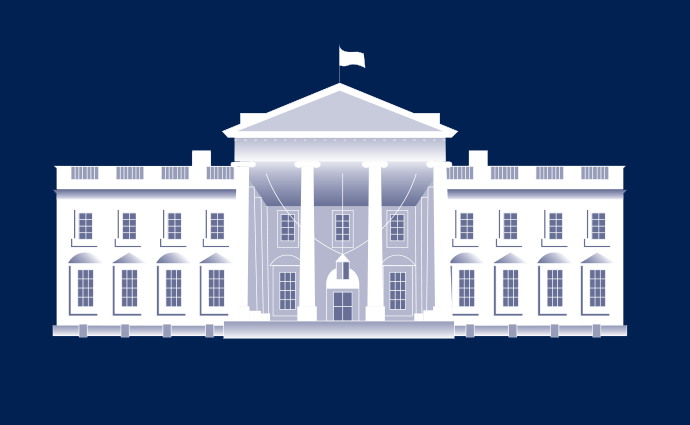 Source: Xtelligent Healthcare Media
- On average, Americans pay 80 percent more for the costliest physician-administered drugs than patients in other developed countries, according to a key HHS advisor.
"Free market advocates and those who have philosophical concerns about government price fixing should be among the most vocal opponents of the status quo," HHS Senior Advisor for Drug Pricing Reform John O'Brien writes in a recent defense of the Trump Administration's International Pricing Index (IPI) model on the federal agency's official blog.
The Centers for Medicare & Medicaid Services recently asked the public how drug companies can be made to give American doctors and patients better deals on Medicare Part B drugs. Somehow, that sparked accusations of importing price controls, threatening patient access and jeopardizing new cures. "It's time to set the record straight," assert O'Brien.
The Trump Administration was called on by Americans for Tax Reform to "ensure that other countries remove their innovative-destroying policies," he noted. What's more, the group recently accused the administration of surrendering to foreign countries on drug prices.
"That couldn't be more wrong," claims O'Brien who noted the HHS recently called out the extent of foreign free-riding in Medicare Part B while the CMS sought public feedback on an IPI demonstration project that could become the first effective tool against foreign price controls.
Here's how it would work, according to O'Brien. Drug companies that don't agree to prices demanded by foreign governments needn't do business there or can negotiate a price more in line with what Americans pay. Therefore, they'd be unaffected. Or they could continue giving cheaper prices to countries overseas and take a cut in their drugs' reimbursement from Medicare.
In October, The New York Times reported that President Trump proposed Medicare would pay for certain prescription drugs based on the prices paid in other advanced industrial countries — a huge change that could save money for the government and for millions of Medicare beneficiaries.
"This is a revolutionary change," the President said in a speech at the HHS. "Nobody's had the courage to do it, or they just didn't want to do it."
The drug proposal would take effect in the latter part of 2019 or early 2020. HHS has the authority to use the Center for Medicare and Medicaid Innovation created by the Affordable Care Act to execute the proposal, said White House officials.
While the administration will accept public comments prior to initiating the project, the proposal will most likely face fierce political resistance from drug makers, some health care providers and some Republicans in Congress. It also could face legal challenges.
By law, the Medicare program can't negotiate drug prices. Under the Trump Administration proposal, private-sector vendors would negotiate down drug prices and supply the medicines to doctors and hospitals.
HHS said the proposed rule would cover most of the drugs in Medicare's Part B, which includes expensive physician-administered drugs such as infusions.
According to HHS projections, the rule would save $17.2 billion over five years. The federal government and Medicare beneficiaries both would benefit.
Trump has criticized foreign governments with single-payer healthcare systems, such as the UK and France, that can negotiate prices directly with drug companies and often pay far less for the same medications than the U.S, which doesn't directly negotiate drug prices with manufacturers.
"The IPI demo doesn't just seek to end foreign free-riding, it introduces competition and negotiation to Medicare Part B drugs and provides drug companies with a valid reason to walk away from the negotiating table when other countries demand low prices subsidized by America's seniors," continued O'Brien. The socialist systems to whom drug companies are giving better deals simply do not have monopoly power when compared to the importance of participating in the Medicare program.
"Drug companies would have you believe that the current Average Sales Price system represents the free market," O'Brien remarked. "But for at least 30 percent of Part B spending, Medicare prices are at least half of the market; meaning there's effectively no competition within that substantial federal spending among competing products. So, Medicare just pays the bill. It's a crazy system, and it has to change."
Furthermore, "we believe the IPI model may well mean that, as our prices drop, other countries' prices rise. But it doesn't mean that America's seniors will experience access restrictions."
For those who claim that this proposal hampers future innovation, remember that the best way to support future pharmaceutical innovation is to build a sustainable market-based system for pricing prescription drugs, he said. "That's the goal of this proposal."